【Japanese paper】SIWA Clutch Bag (Wide) 1127-01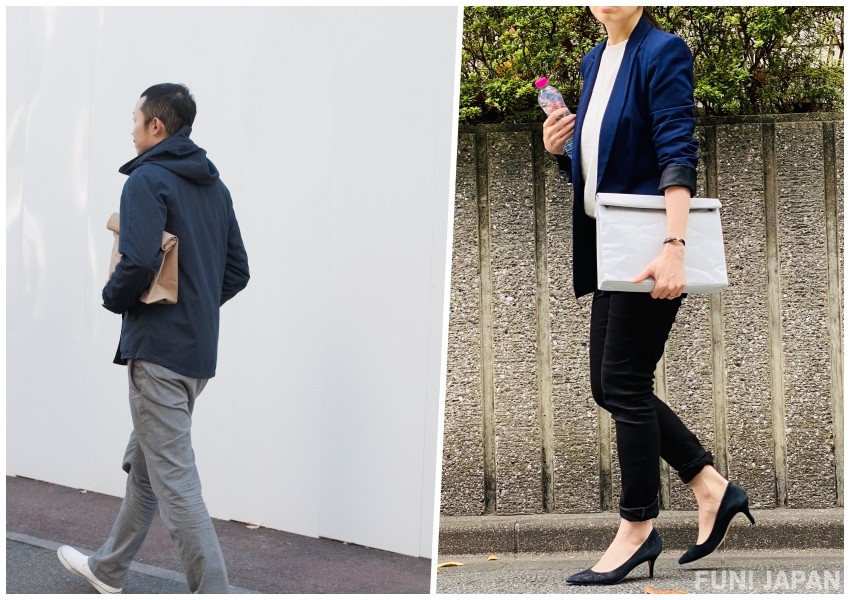 If you are looking for a convenient "storage" when you want to go out with your wallet, smartphone, folding umbrella, documents, etc. for a walk in the neighborhood or at lunch time at work, then SIWA's clutch bag wide is recommended. This bag, in fact, uses the new material "Naoron", which was developed by inheriting the technology of Japanese paper, and is also a hot topic. It looks very unique and fashionable as if it appeared in a movie scene. It is also recommended as a gift for friends of Japanese fans with high antennas.
FUN! JAPAN EDITORS' VIEW
Softness that feels the warmth of Japanese paper
Super lightweight
Designed by world-renowned industrial designers
New material "Naoron" that inherits the technology of Japanese paper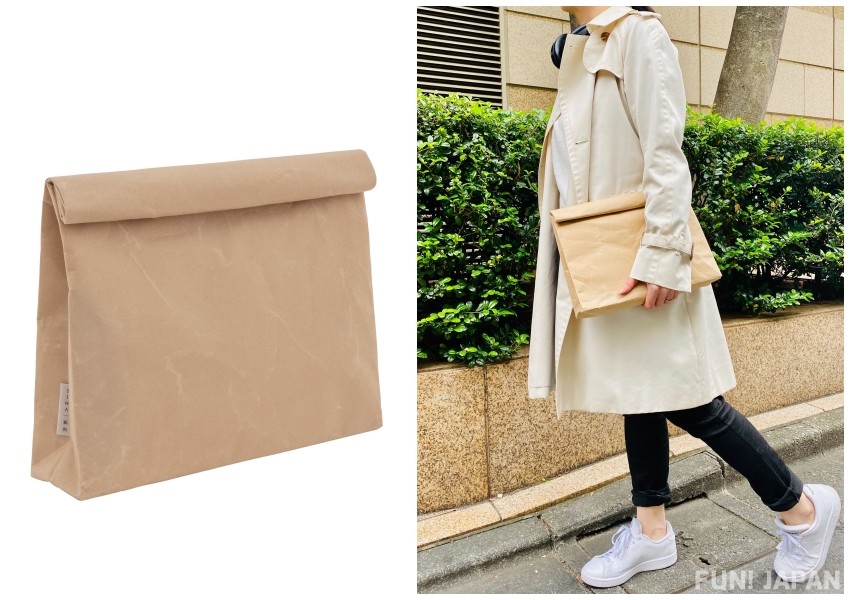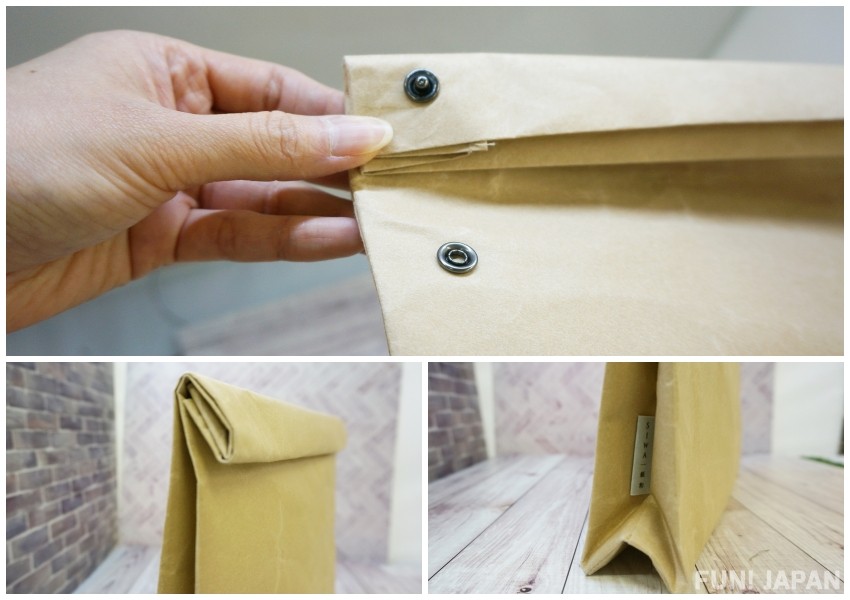 A new material that inherits the technology of Japanese paper from the desire of the Japanese paper maker Ohnao, located in Ichikawadaimon, Yamanashi Prefecture, which has a history of 1000 years, to "get more people to use Japanese paper products", thus we have developed "Naoron". Its features are the following three.

Light! Soft!
When your heard of the word "paper", it's easy to think that it will tear immediately, but the load capacity is 5 to 10 kg, so you don't have to worry about tearing even if you put heavy documents or materials in it.
Supple while being durable as well
It is resistant to water, dries faster than fabric products, and has the property of becoming stronger when it gets wet.

Once wrinkled, it does not recover and becomes wrinkled
On the contrary, the product brand "SIWA" was born in order to make the best use of its characteristics as "texture" and to enjoy using it like leather that "gain more grainy textures" as it is used.
The origin of "SIWA" comes from the word "wrinkles" on paper (shiwa) and the opposite reading of "Japanese paper" (washi). Under the theme of "everyday use," we sell a variety of products under the theme of "genderless and ageless," such as bags and accessory cases that use "Naoron."
Also pay attention to "sewing technology" where the seams are inconspicuous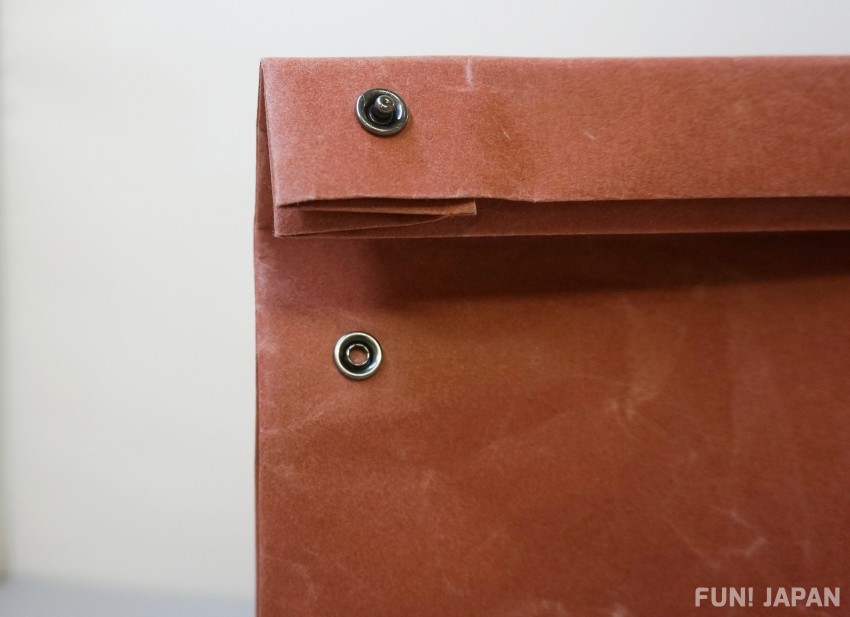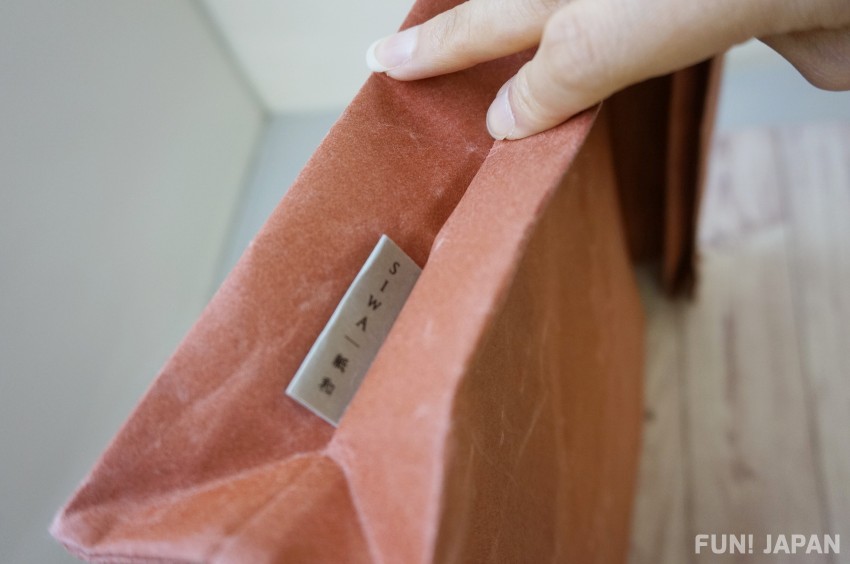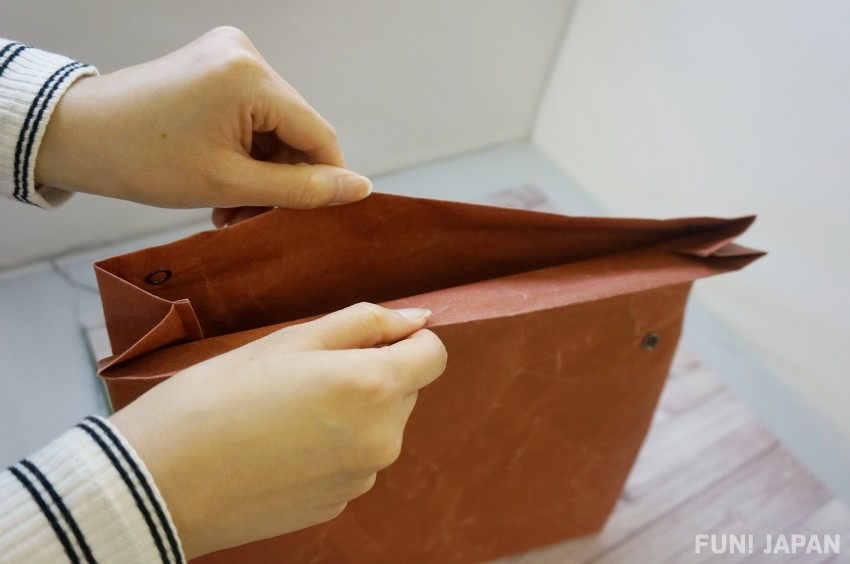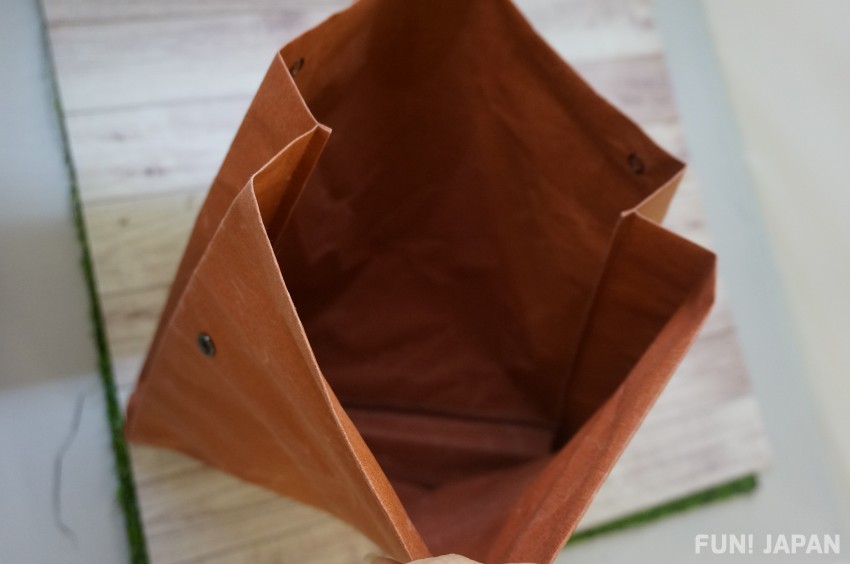 Designed by FUKASAWA Naoto. An award-winning industrial designer such as the "Isamu Noguchi Award". In addition, the material "Naoron" is excellent not only in functionality but also in sewing technology. The structure is such that the seams are inconspicuous because the craftsmen sew each stitch using a sewing machine.
Clutch bag that makes the best use of the texture of Japanese paper. Roughly put things in, put the bag under your arm and carry it around!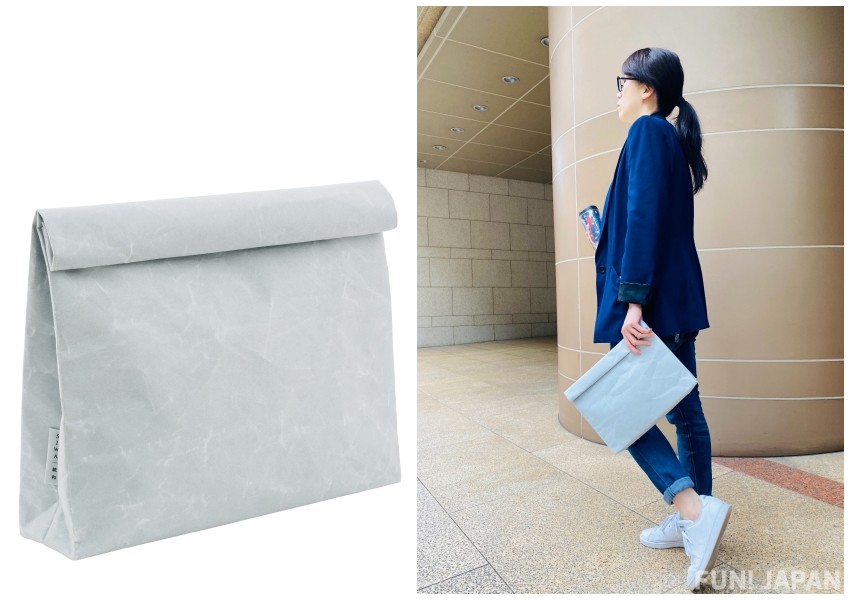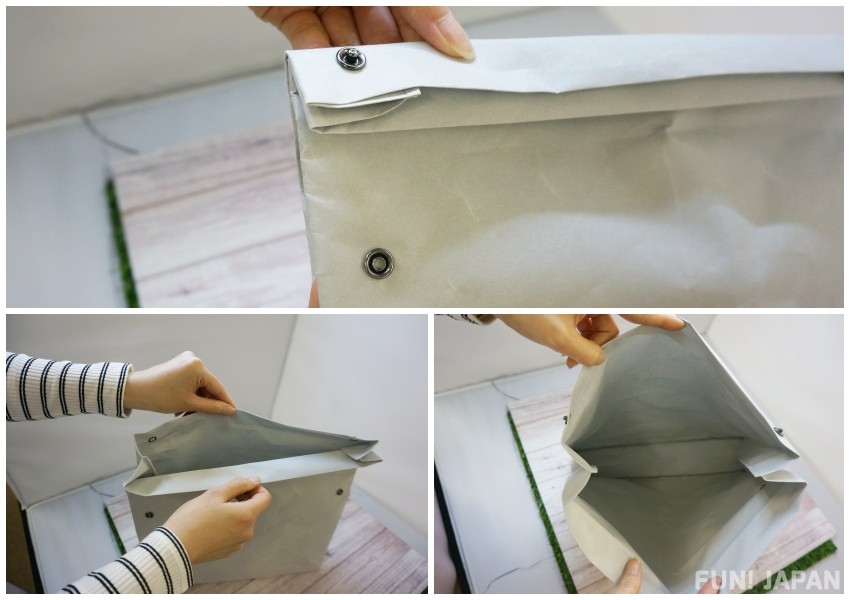 The appeal of the "clutch bag wide" introduced this time is its fashionable feel. If you put things roughly and walk around the city in a dashing style with the bag in your armpit, you will surely get a lot of attention. The gusset is bellows type, so you can fold it flat when there are few items to store, and open it up when there are many items to store. You can easily store slightly bulky items such as A4 files and folding umbrellas. The material used is "Soft Naoron", which has the good texture of Japanese paper and is durable, and the longer it is used, the better it feels and the softer it becomes. There is a metal snap button inside the opening so your items won't fall off. There are four colors: black, brown, gray, and terracotta. And there is also an "M" size that is even more compact for storing only personal items such as wallets and card cases.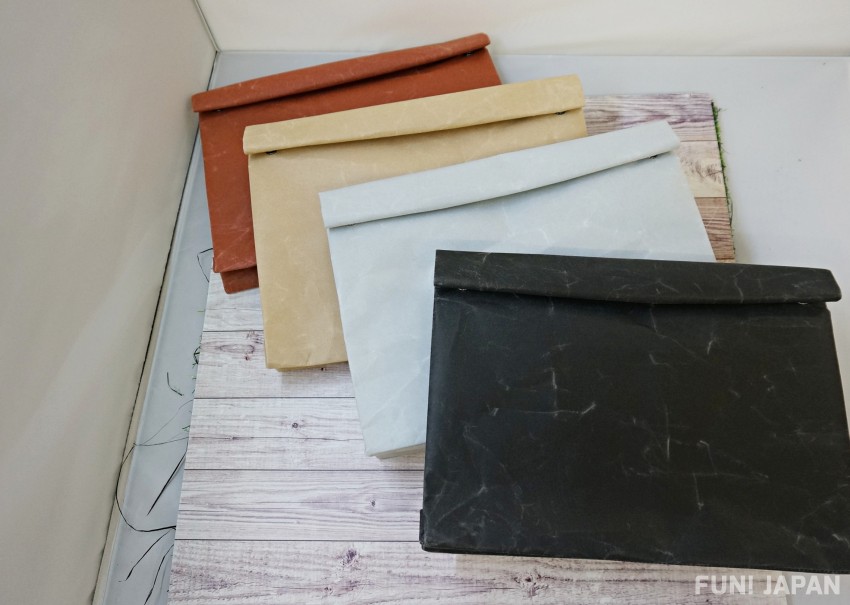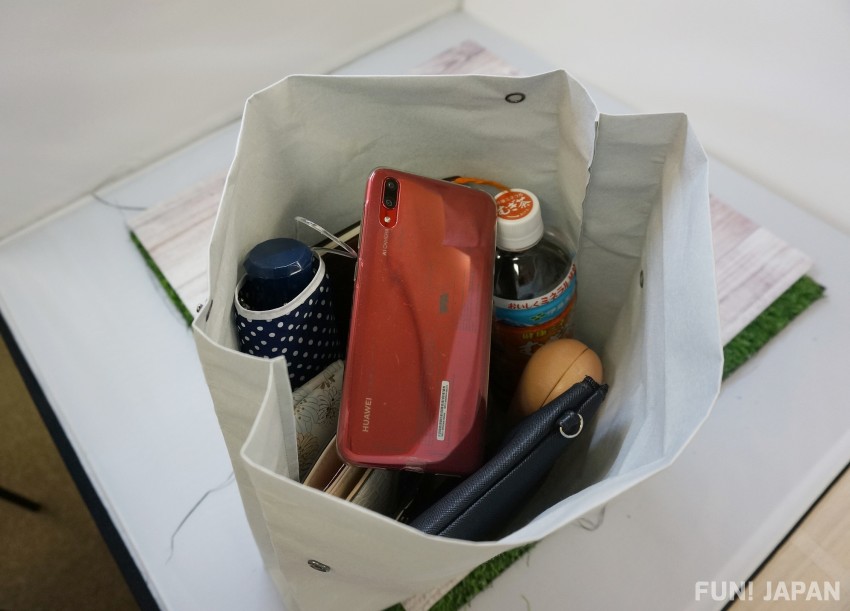 Product information
Size: H315 x W315 x D70 mm
Material: Soft Naoron with snap button
Colors: black, brown, gray, terracotta
Made in Japan
Made by SIWA
*This product is a on demand product. Regardless of whether the funding goal is reached, the product will be delivered. If the funding goal is reached, all those who have purchased the product will receive a 1000-yen coupon that can be used from their next purchase.
*Timing and amount of production lots may vary by product. Final product may differ partially in design from what is shown.
*Since all products are handmade, products may vary and have some differences from what is shown. All products are made new and are unused, but please understand before placing an order.
* Delays to shipping times may occur depending on the order status, the supply of materials, manufacturing process, etc.
* Depending on the monitor settings, the colors actual products may appear differently.
*After a product arrives, returns and refunds will only be accepted if the product is defective upon arrival.
*If the number of orders is much more than the prediction, delivery may be delayed, or the orders exceeded may be cancelled.
Estimated delivery date
We will ship items by the sequential order from the end of the month following the month of purchase.
However, if there are many orders, additional production will be required and shipping may be delayed.