【Japanese Tradition and Art】Shirochibu-Tessen & Kinhanazume Pair Lowball Glasses (2 pieces) 1016-03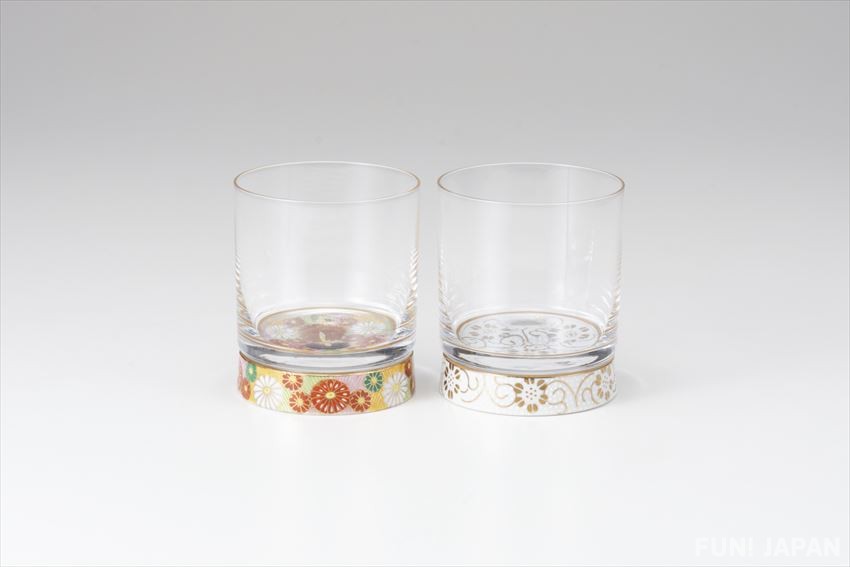 This glass pair was created to match any Western or Japanese environment. Kutaniwa glasses are famous the world over for their colorful Kutani porcelain designs crafted by hand from a mixture of Edo glass and blown glass. These fine pieces were created by a skilled artisan with utmost care while respecting the traditions of the craft.
FUN! JAPAN EDITORS' VIEW
The world famous "Japan Kutani"
Japanese traditional technology with more than 100 years history
All hand made
Japan's World Famous Kutani Ware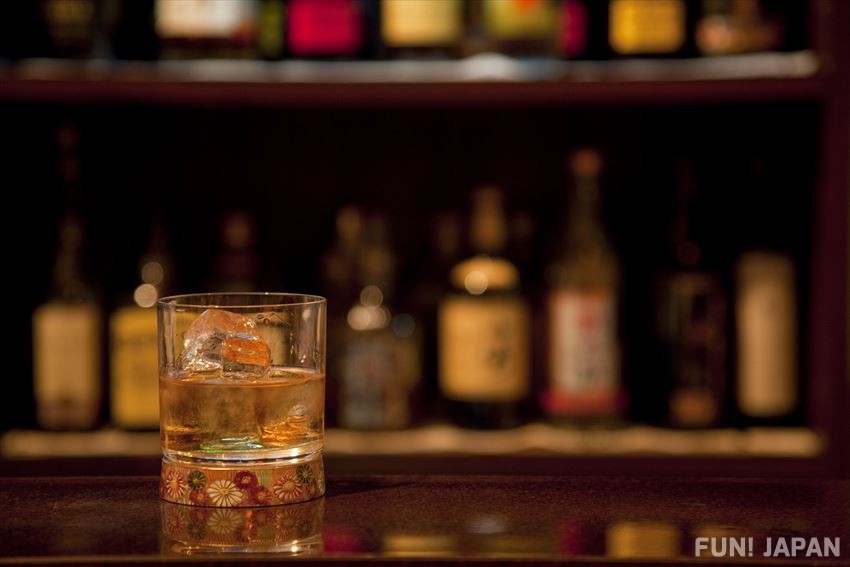 The Kutani-yaki method of creating designs in ceramic has been referred to Kutani ware for several hundreds of years, and is prized the world over for its high quality. This method has been passed down for generations, and is still used by artisans today. Particularly, this design which is referred to as Kinhanazume is very popular.
The beautiful, refined earthenware patterns of Kutani-yaki are crafted from the soil of Kaga's Hyakumangoku. This style came about from its history as a gift to noblemen throughout history.
An Excellent Design Achieved Through Japanese Technology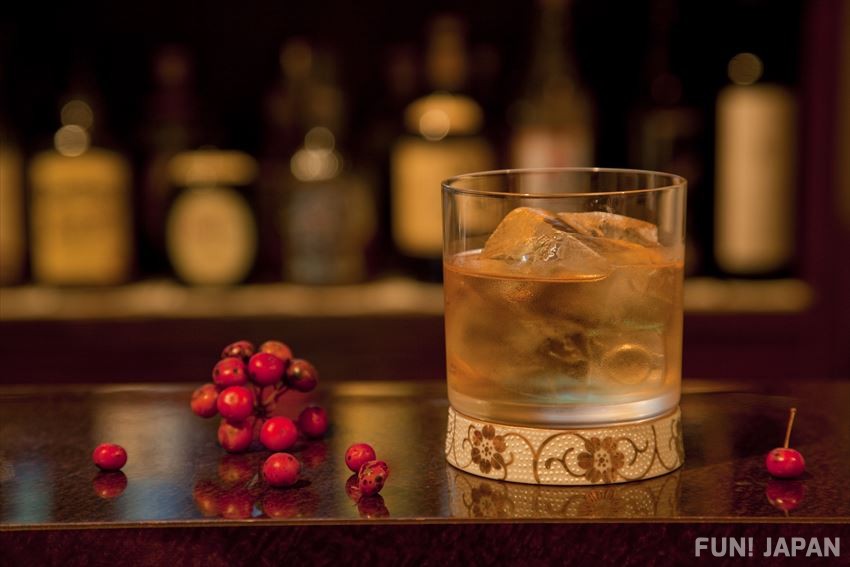 It is generally very difficult to adhere to porcelain and glass. However, porcelain alone was undesirable as the color of the drink within could not be seen. Thus, a method to effectively combine porcelain and glass was researched, and the current design received the prestigious Good Design Award in 2006. This method of adhesion is very sturdy and refined. The difference between this method and those that attempt to copy it is clear when looking at the quality and stability of the finished product.
Handcrafted Pieces with Over 100 Years of Tradition


Each Kutaniwa glass is handcrafted in Japan in Kagawa prefecture's Nomi City, the birthplace of Kutani-yaki.
The glass portion of each glass is carefully made, piece by piece, in a factory in Chiba prefecture. The glass is made using fine crystal, and does not use lead. It is eco-friendly, so you don't have to worry about it negatively affecting the environment.
The porcelain portion of each glass is crafted with care in a casting mold. The Shirochibu-Tessen and Kinhanazume designs cast into the porcelain are made with the more than 100 year old Kutani-yaki method. Each design is carefully drawn one-by-one by a skilled artisan.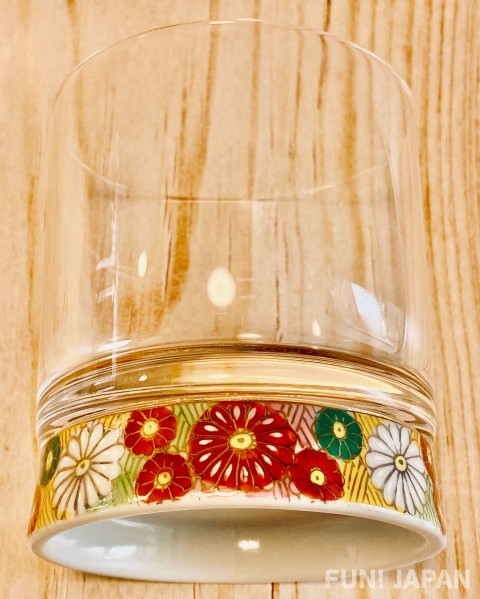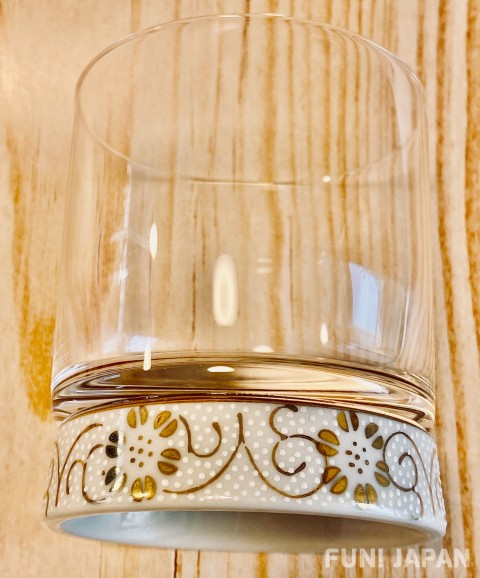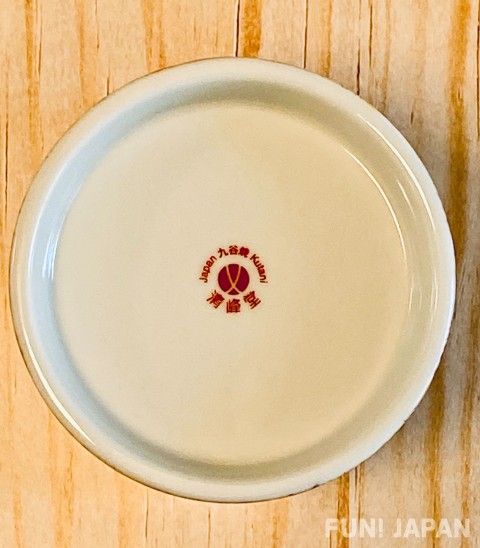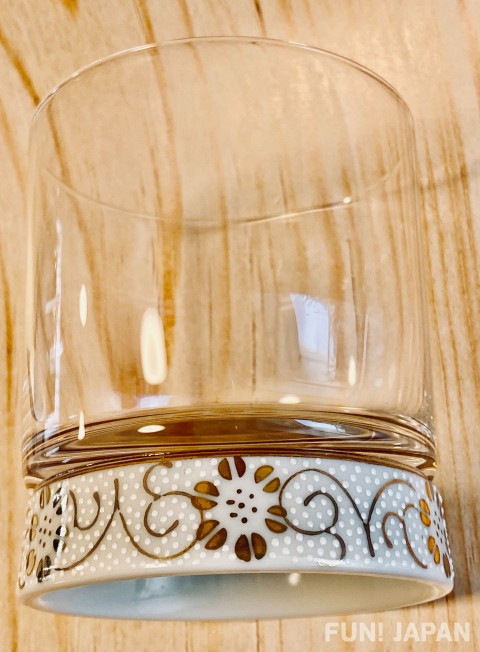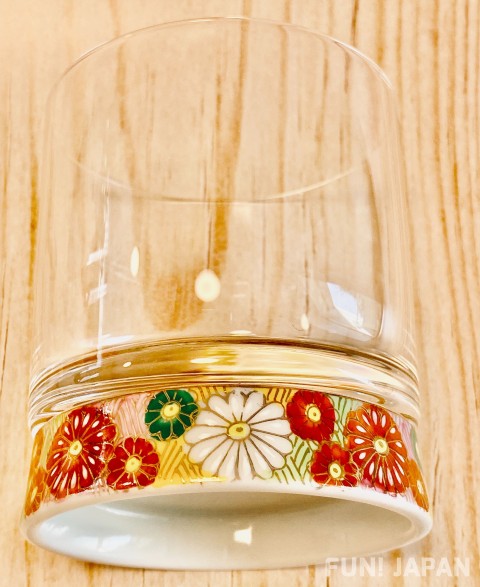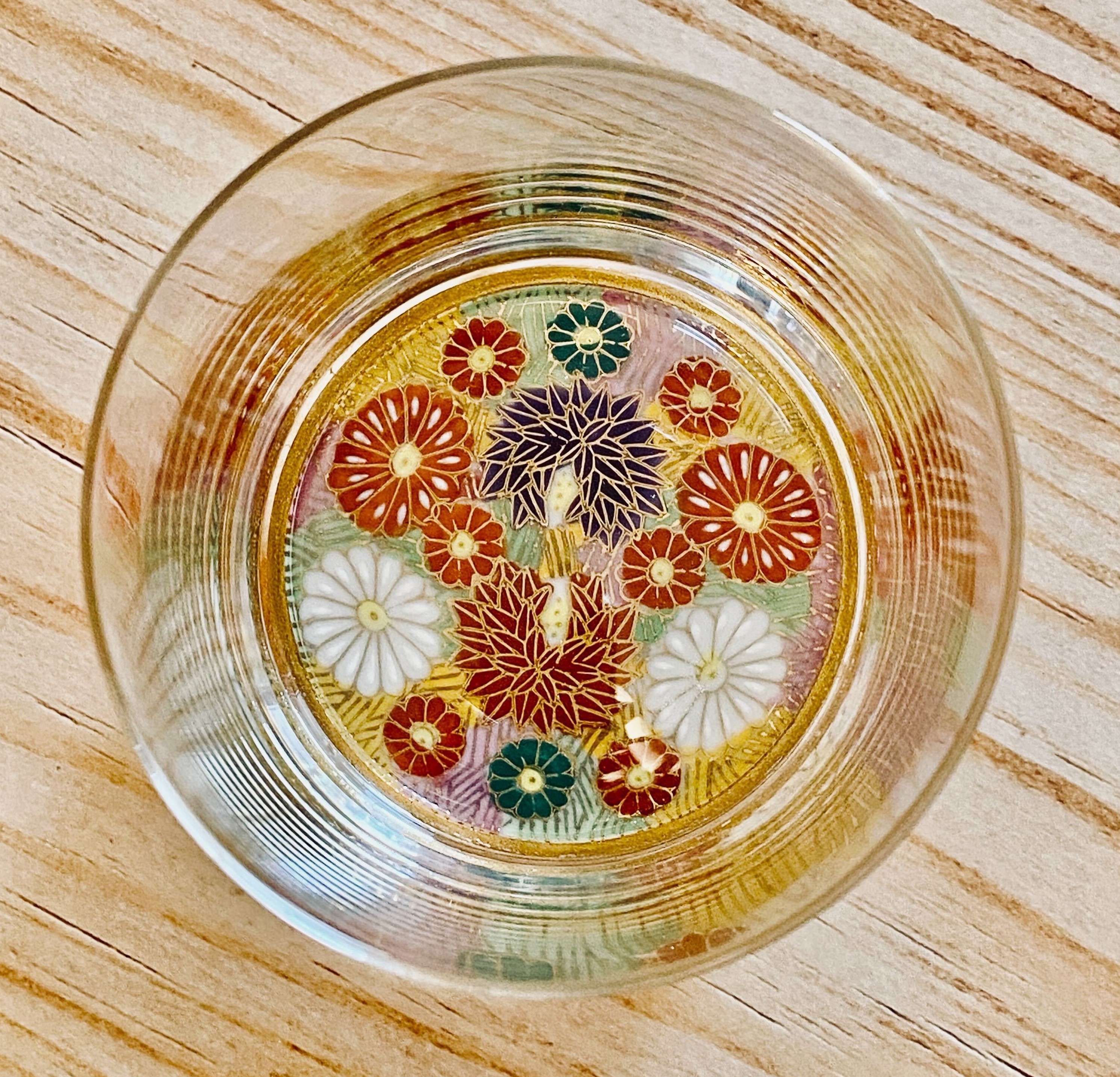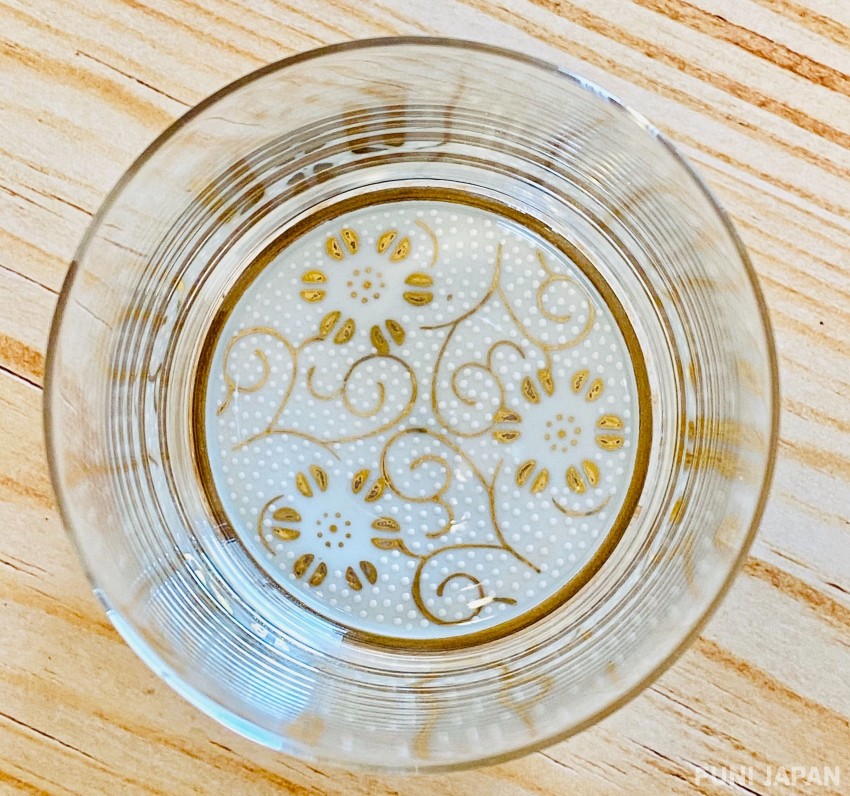 Product Details
Size: 7.7 cm by 9 cm
Volume: 280 ml
Materials: crystal glass, porcelain
Packaging: wooden box (10.6 cm x 16.6 cm x 9.6 cm)
Made in Japan
Made by Seiho-do Inc.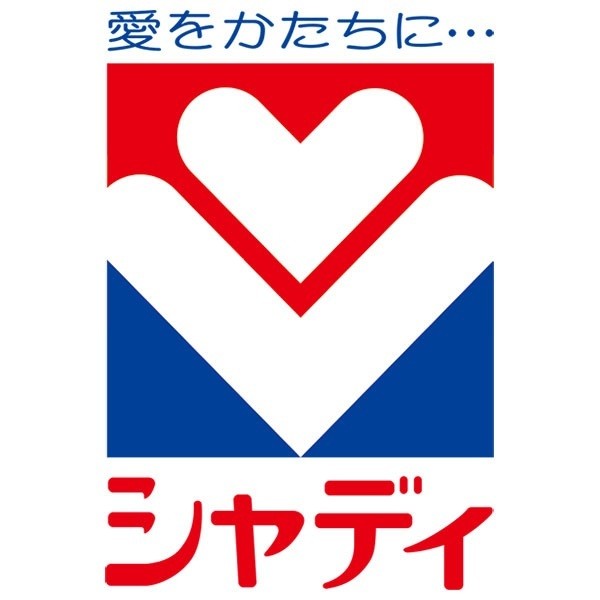 *Timing and amount of production lots may vary by product. Final product may differ partially in design from what is shown.

*Since all products are handmade, products may vary and have some differences from what is shown. All products are made new and are unused, but please understand before placing an order.
* Delays to shipping times may occur depending on the order status, the supply of materials, manufacturing process, etc.
* Depending on the monitor settings, the colors actual products may appear differently.
*After a product arrives, returns and refunds will only be accepted if the product is defective upon arrival.

*If the number of orders is much more than the prediction, delivery may be delayed, or the orders exceeded may be cancelled.
Estimated delivery date
We will ship items by the sequential order from the end of the month following the month of purchase.
However, if there are many orders, additional production will be required and shipping may be delayed.

What is the response time for inquiries?
We accept inquiries by e-mail 24 hours a day, 365 days a year, but we will respond within business days (10 to 17 o'clock on weekdays in Japan time). In the case of no-business days such as weekends, holidays, etc., it will be handled on the next business day. Thank you for your understanding.
Getting this for my parents
What a rare item.
Going to get them for my parents!
Just Love it!!
I have seen the similar glasses in Roppongi, Tokyo the other day and it was 150,000yen per glass.
I just love them and I really wanna buy for myself.