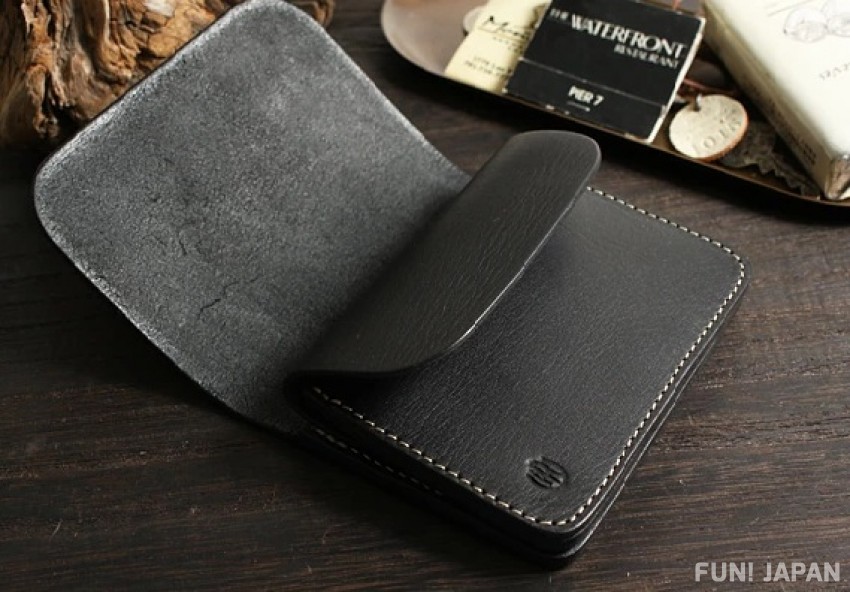 "REDMOON" is a leather fashion brand that continues to innovate by breathing new life into the Japanese leather products industry. Its founder, GOTO Keiichiro, launched "PAILOT RIVER" as "a brand that transcends REDMOON" with a different approach from "REDMOON". The "PAILOT RIVER" bi-fold smart wallet is recommended for those who are looking for a simple wallet with a small number of cards and few coins and bills!
FUN! JAPAN EDITORS' VIEW
"RED MOON" the leather maker who continues to innovate, leading the leather products industry
As you use it, it becomes glossier and you can enjoy aging leatherware
Stores bills, cards and coins in spite of its simple design
Pushed up the leather wallet that was a supporting role into the leading role. Bringing new life to the leather industry and continuing to innovate


The brand "REDMOON" was launched in 1993 by the founder, GOTO Keiichiro, with a vow to create "really good things, things that remain in the world, and things that are useful to third parties." Based on the concept of "evolving basics", the brand started selling leather wallets, which had been a supporting role in fashion until now, under the name "leather wallet". Putting it in jeans' hip pocket and positioned it as a fashion item as a "wallet for show". The leather material is the original leather of domestic Nume leather. The brand advocated "a change (aging process) that becomes more familiar and color fades as you use it" as the appeal of small leather goods. Based on the philosophy of "new, interesting, and REDMOON-like," we have continued to innovate by creating numerous hit products and breathing new life into the leather products industry.
Uses cowhide produced in Japan. Enjoy "aging" that feels better to the touch the more you use it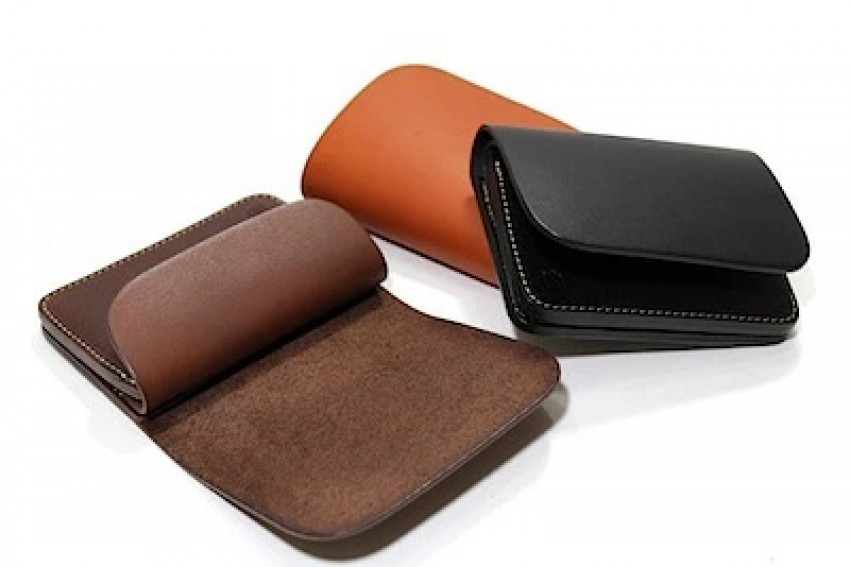 All the leather accessories sold are handmade by young craftsmen wholeheartedly. What should be noted is the commitment to leather. "PAILOT RIVER Bi-Fold Smart Wallet" uses domestically produced original saddle leather (cowhide). We purchase North American steerhide (bull skin that is two years old) that is thick and has good surface quality, and take time in a tanning pit tank (pool-shaped tanning tank) containing 100% vegetable tannin solvent at a long-established leather factory in Japan. It is not just tanned leather, we use "high-fat leather" made by fattening to increase the strength without sparing time and effort. It is characterized by its heavy pressure, suppleness, toughness and delicate texture, and brings out a deep taste with each use.
The bulge when stored is also beautiful! Simple and practical wallet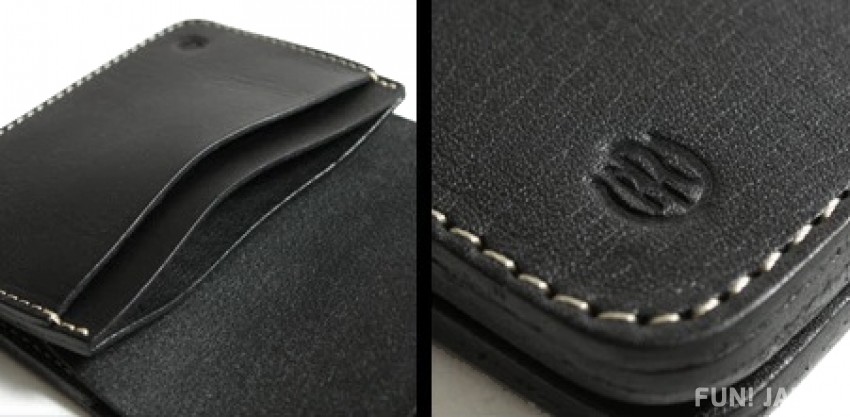 The "PAILOT RIVER" series produced by GOTO Keiichiro, the founder of REDMOON, as a "brand that transcends REDMOON". Of course, it is a handmade leather product made in Japan. The "PAILOT RIVER Bi-Fold Smart Wallet" introduced this time was developed as a simple and practical wallet for overseas users, Japanese users who like cashless payments, and minimalists. It is a design that gently wraps the main body with a simple single lid that have neither decorate nor pattern. The single leather flap is simple and gives a beautiful bulge when stored. There are 3 storage compartments, the innermost part can store bills, and the inner has a flap to prevent cards from falling. There are three colors: black, dark brown, tan.
Product Information
Size: Width 115×Height 80×Thickness 20 mm
Material: Cowhide
Color: black, dark brown, tan
Made in Japan
Made by REDMOON
*Timing and amount of production lots may vary by product. Final product may differ partially in design from what is shown.
*Since all products are handmade, products may vary and have some differences from what is shown. All products are made new and are unused, but please understand before placing an order.
* Delays to shipping times may occur depending on the order status, the supply of materials, manufacturing process, etc.
* Depending on the monitor settings, the colors actual products may appear differently.
*After a product arrives, returns and refunds will only be accepted if the product is defective upon arrival.
*If the number of orders is much more than the prediction, delivery may be delayed, or the orders exceeded may be cancelled.
Estimated delivery date
We will ship items by the sequential order from the end of the month following the month of purchase.
However, if there are many orders, additional production will be required and shipping may be delayed.
What is the response time for inquiries?
We accept inquiries by e-mail 24 hours a day, 365 days a year, but we will respond within business days (10 to 17 o'clock on weekdays in Japan time). In the case of no-business days such as weekends, holidays, etc., it will be handled on the next business day. Thank you for your understanding.
อยากซื้อให้แฟน
กระเป๋าหนังดูดี ไซส์เล็กใส่กระเป๋าได้พอดี เหมาะกับซื้อเป็นของขวัญให้แฟนค่ะ