【Baby Use】Nakamori Hex-Weave Gauze Throw (2 pieces) 1016-16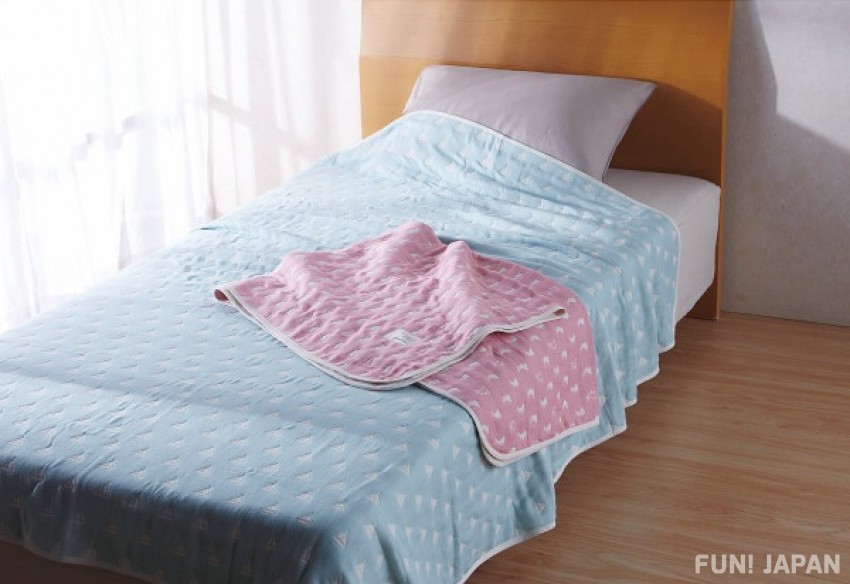 If you're someone who thinks things like "I want to give my baby something that's more kind to their skin…" or "I want to let them wear clothes that are soft to the touch…", then know you're not alone. Mothers around the world are all thinking the exact same thing. Japan's baby-related products are recognized around the world as being some of the best on the market thanks to their high quality. Nakamori focuses on the details of their products and doesn't use any chemicals in production, meaning that no matter who you are or where you live, you can rest easy knowing that this gauze throw is weaved with love and care. One of the primary characteristics of this product is that it's not only usable by babies, but by adults and that the material itself is super soft.
FUN! JAPAN EDITORS' VIEW
A gauze throw even adults can get absorbed into
It's recognized as safe by OEKO-TEX giving peace of mind
Perfect for people who want to give their child the perfect gift
The Secret behind its Softness?
This hex-weave gauze throw, as the name suggests, has been weaved 6 times over. The more you use it, the more air gets in between each individual layer, giving it a softer and softer texture as time passes. By the way, the thinnest gauze is known as a single gauze, and with the aim of creating things such as clothes and accessories, there is double gauze, triple gauze, and so on, which attire is typically made from. Hex-weave gauze is the thickest material out of them all and has the most familiar and heartwarming feel.
Chemical and additive-free

During the creation of the product, no additives or chemicals are used, meaning people with sensitive skin can use the product without worry. This also means that mothers need not worry about their child having any issues with the blanket, so no matter who you are, or the reason you're wanting to purchase the throw, there should be no issues.
OEKO-TEX Guarantee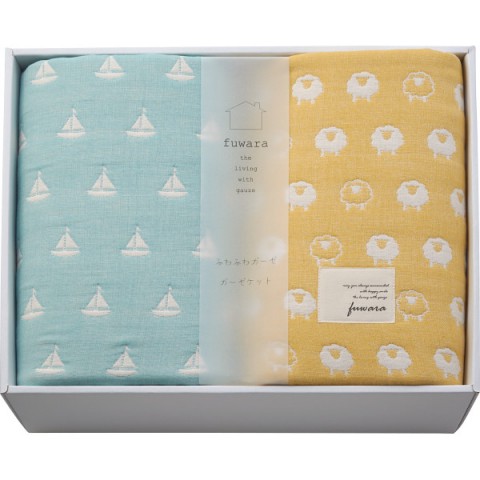 The OEKO-TEX 100 Standard is a recognition given by the international community OEKO-TEX which is recognized worldwide when it comes to goods manufactured using textiles. It is a recognition that shows the product has passed all the strict tests for dyes and other chemicals used from the material itself down to the hooks and buttons. The test itself relates to everything down to the quality control and making of the products, and all tests must be cleared perfectly to receive the recognition. Once these tests have been passed, the product maker is able to attach the OEKO-TEX label to their product. If the product you're buying has this tag, that means you can rest easy knowing there are no harmful products being used.
Specifications
Size:140x190cm(Size of 1 throw)
Material:100% cotton
Other:Hand Wash only, Vanity Case
Made in Japan
Made by Nakamori

※Each individual item may differ from the pictures above. The design or specifications may change.

※Due to each item being made by hand, there is a chance that there may be some imperfections in the final product. This should not affect the use of the product, and we ask for your understanding prior to making a purchase.
※There may be events in which due to shipping status, stock of material, and other situations regarding production that shipment takes longer than usual.
※There may be a difference in color due to the computer's monitor.
※After product arrival, returns and refunds will only be entertained in the event that the item has a defect on arrival that affects functionality.

*If the number of orders is much more than the prediction, delivery may be delayed, or the orders exceeded may be cancelled.
Estimated delivery date
IWe will ship items by the sequential order from the end of the month following the month of purchase.
However, if there are many orders, additional production will be required and shipping may be delayed.

What is the response time for inquiries?
We accept inquiries by e-mail 24 hours a day, 365 days a year, but we will respond within business days (10 to 17 o'clock on weekdays in Japan time). In the case of no-business days such as weekends, holidays, etc., it will be handled on the next business day. Thank you for your understanding.