Medeta mono Small Plate (4 pieces) 1211-05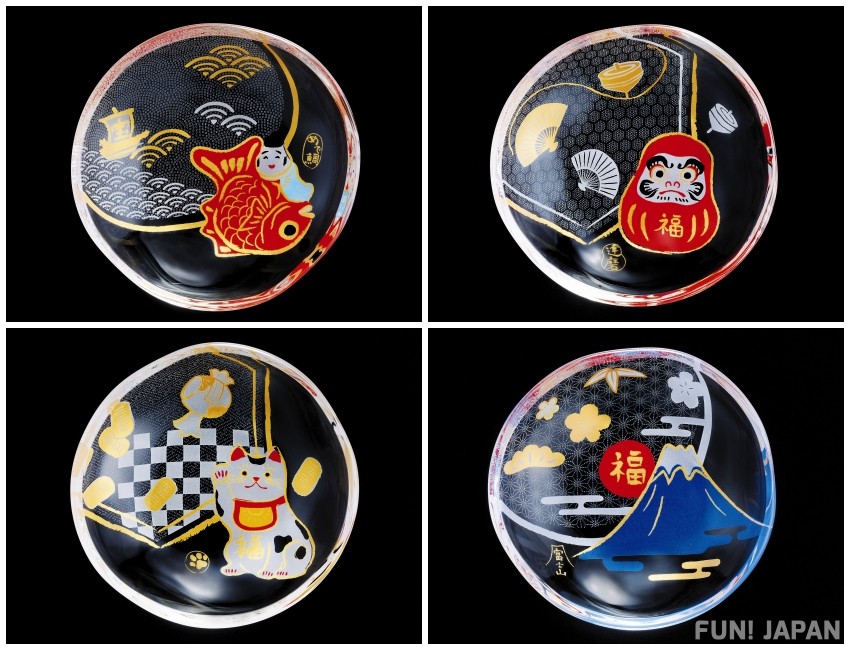 Since ancient times, it has been believed that items which are considered as "lucky things" in Japan has a mysterious power to bring happiness. Why don't you own such a "lucky thing" that "invites good fortune by keeping it around you" which is now transferred to glass tableware "Medeta mono" as a lucky item? We sell all 4 designs.
FUN! JAPAN EDITORS' VIEW
One gem you want to have as a lucky charm
Comes in a vanity case, perfect for gifts
High quality of Made in Japan product
Mt. Fuji, the highest in Japan, representing immortality and longevity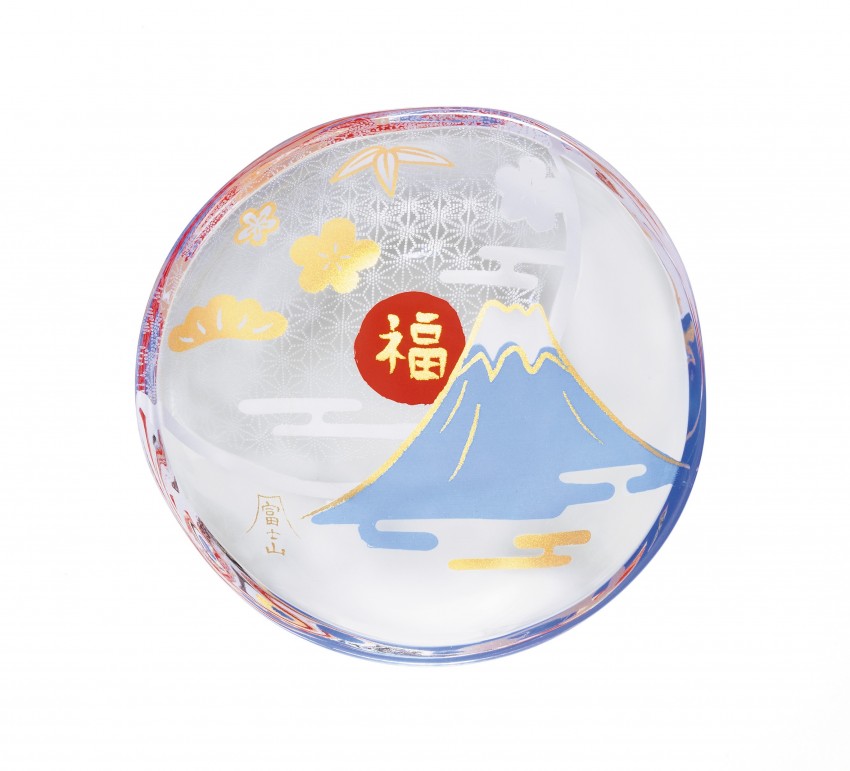 Sea bream (Tai in Japanese), which is the pun of "Medetai" (Congratulatory), is for good business and longevity.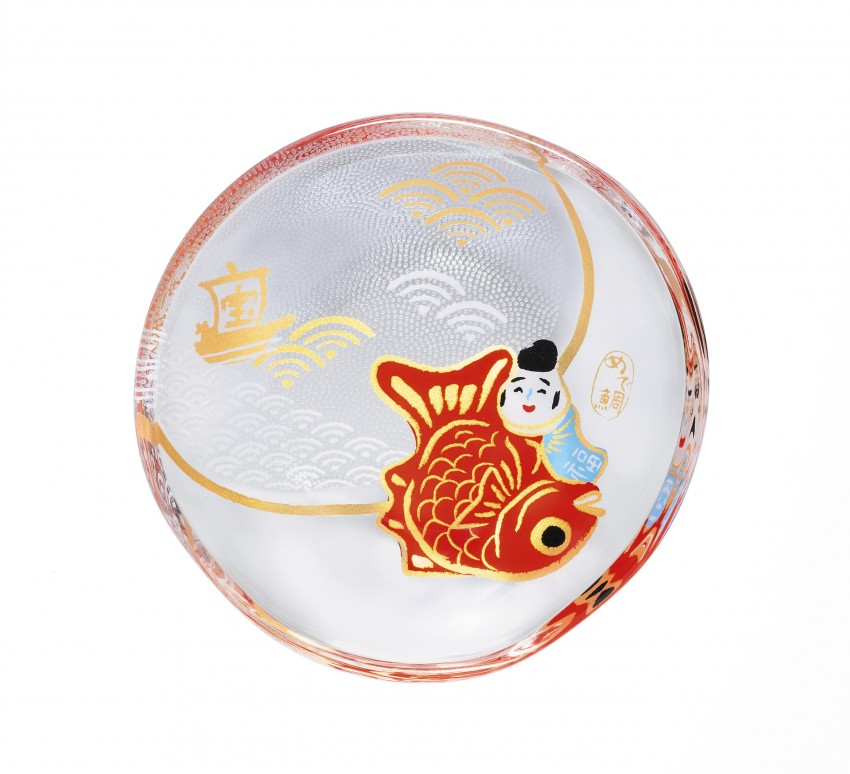 Daruma is a prayer for warding off evils and no illness nor catastrophe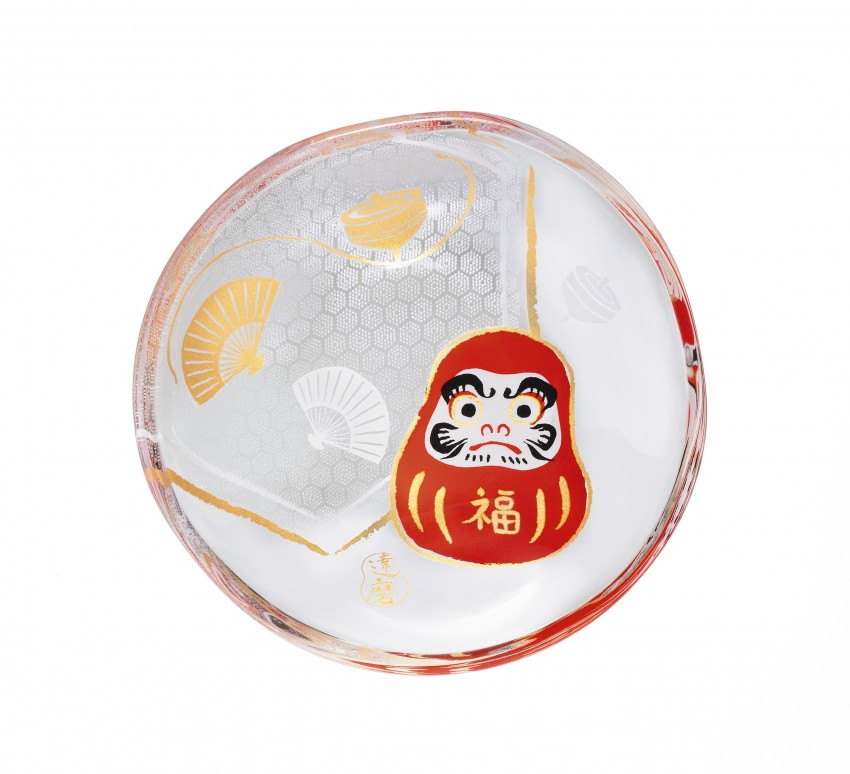 Maneki Neko for good luck and thousands of customers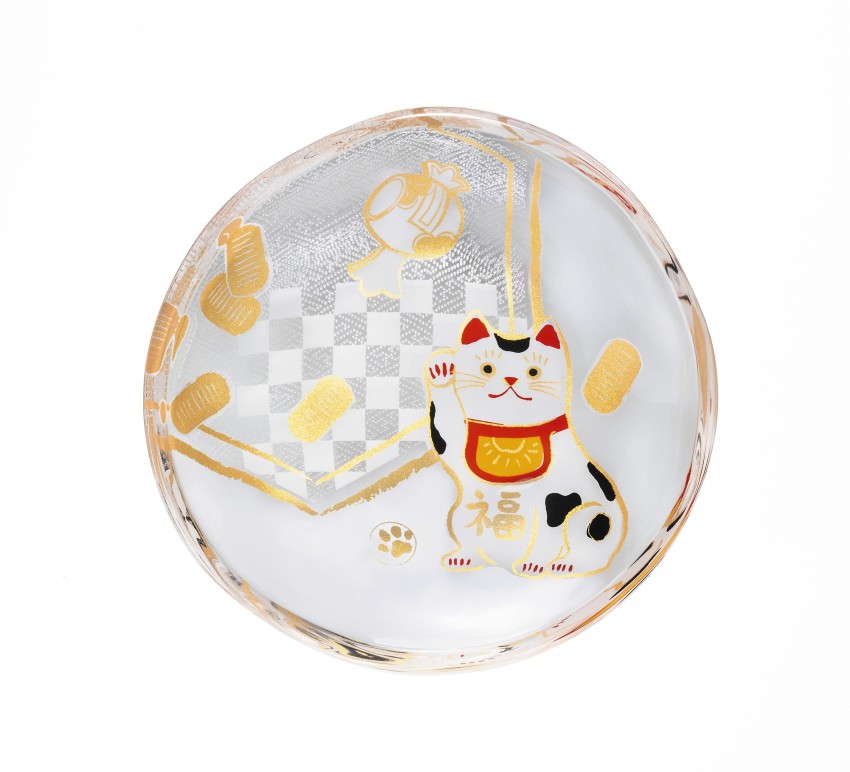 Product Information
Size: Maximum diameter 90mm Mouthpiece diameter 90mm Height 18mm
Box size: Length 91 mm x Width 91 mm x Height 20 mm
Made in Japan
Made by Ishizuka Glass Co., Ltd.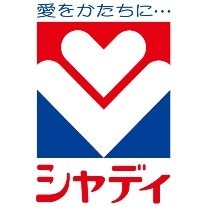 *Timing and amount of production lots may vary by product. Final product may differ partially in design from what is shown.
*Since all products are handmade, products may vary and have some differences from what is shown. All products are made new and are unused, but please understand before placing an order.
* Delays to shipping times may occur depending on the order status, the supply of materials, manufacturing process, etc.
* Depending on the monitor settings, the colors actual products may appear differently.
*After a product arrives, returns and refunds will only be accepted if the product is defective upon arrival.
*If the number of orders is much more than the prediction, delivery may be delayed, or the orders exceeded may be cancelled.
Estimated delivery date
We will ship items by the sequential order from the end of the month following the month of purchase.
However, if there are many orders, additional production will be required and shipping may be delayed.
What is the response time for inquiries?
We accept inquiries by e-mail 24 hours a day, 365 days a year, but we will respond within business days (10 to 17 o'clock on weekdays in Japan time). In the case of no-business days such as weekends, holidays, etc., it will be handled on the next business day. Thank you for your understanding.