Increase Your Quality of Sleep - No More Need to Count Sheep with the "Hitsuji-no-Iranai Makura"【0205-04】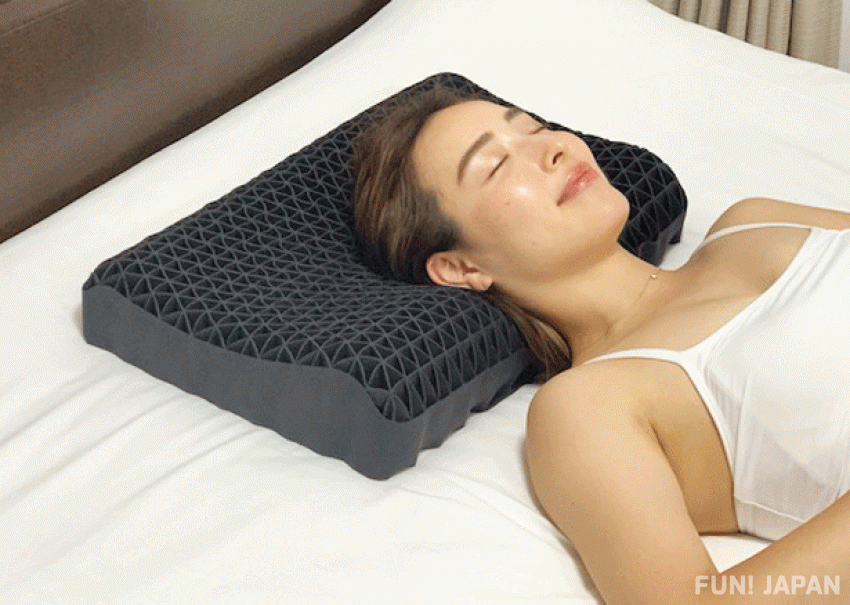 When you're struggling to fall asleep, have you ever found yourself counting sheep? A brand-new pillow that will make that completely unnecessary has been developed and released! This is the "Hitsuji-no-iranai Makura" which vaguely translates to "The pillow which will make it so you don't need to count sheep". It's perfect when you need to get a good night's sleep. We're going to be delving into why this pillow is so good at helping you get a good nights rest in this article, read more below!
FUN! JAPAN EDITORS' VIEW
The pillow is great for increasing the quality of sleep.
Thanks to the memory-foam like material that's been used, it fits perfectly to your head, allowing for the perfect sleeping position!
The triangular shapes and activated carbon material has great functionality.
The Secret to Good Sleep 1: Triangular Lattice Structure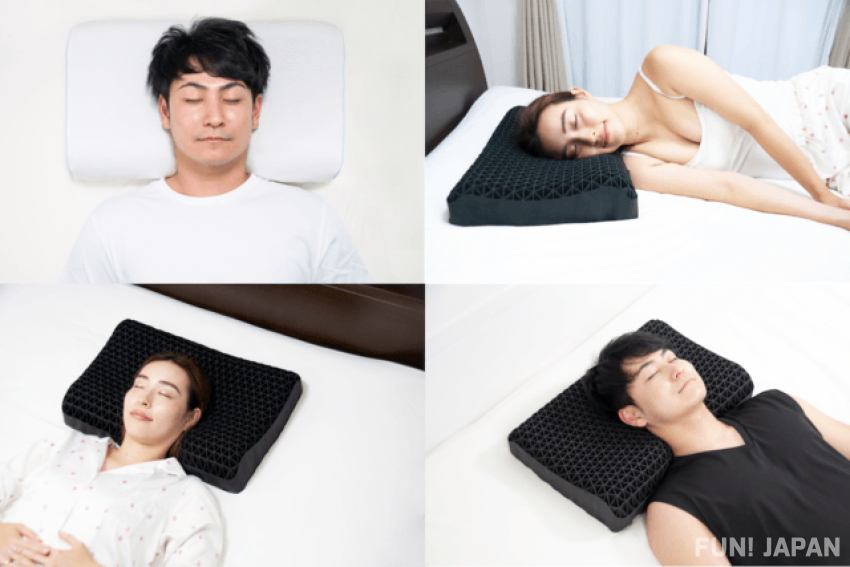 The detailed triangular lattice structure absorbs and disperses pressure, allowing your head to rest at the perfect position, almost as if it's being cradled, letting you sleep sound and easy. This triangular lattice structure was made by ergonomic professionals and will fit any head the instant it hits the pillow. This structure also has excellent breathability. This means your head will be kept cool throughout the night, and improve overall sleep quality.
The Secret to Good Sleep 2: Comfortable Material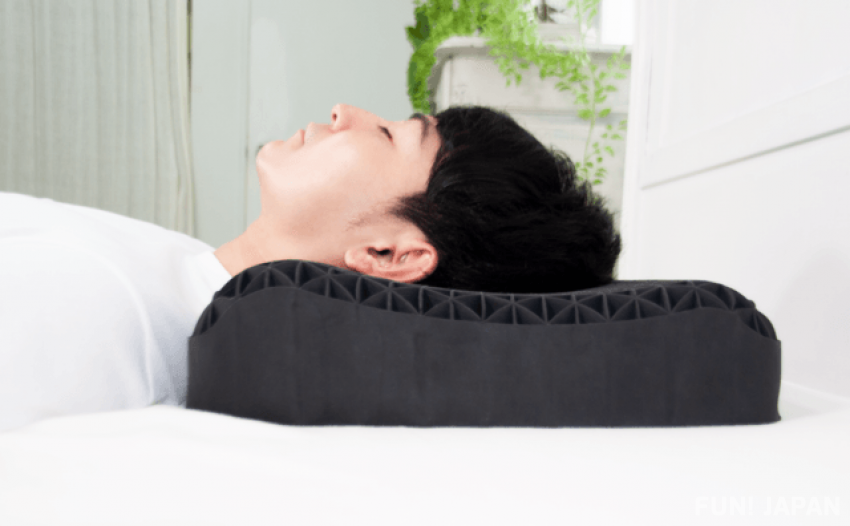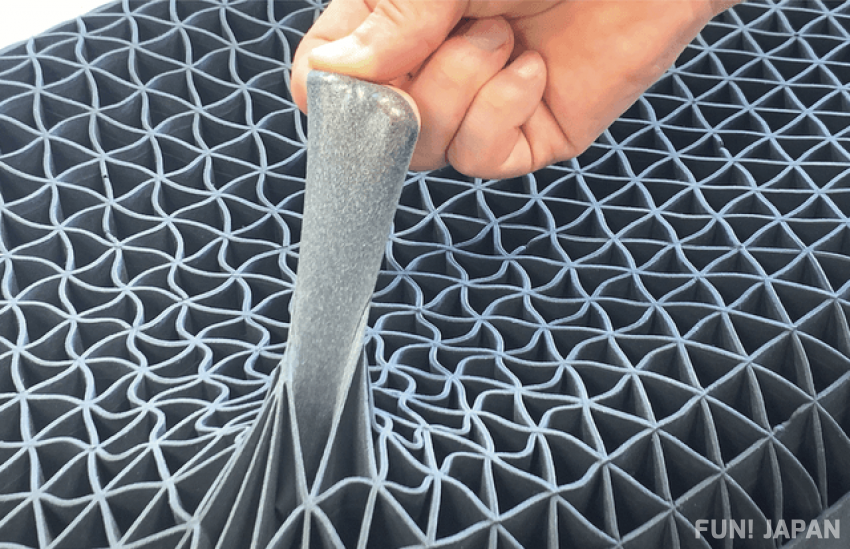 The "Hitsuji-no-iranai Makura" is made from activated carbon. It's sturdy, soft, and flexible. The pillow itself is not too hard neither too soft, it helps alleviate stress on your neck when sleeping, and thanks to the activated carbon, the pillow has been specially created to ensure your neck is perfectly supported during your sleep.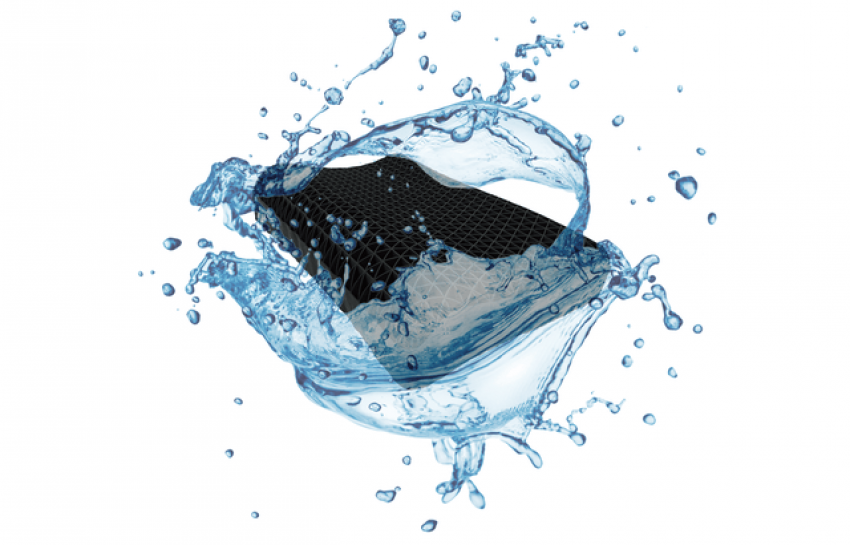 Activated carbon is a material that hardly ever gets mold or smells, this alone makes it a lot more clean compared to the typical pillow. If you're worried about the pillow getting dirty, you're able to wash it easily. It boasts at least a 10-year lifespan!
A Manufacturer that Chases the Perfect Sleeping Environment

The Japanese company TAIYO uses new materials, new technology, and new techniques to create convenient outdoor products as well as perfected sleeping equipment through research. To ensure "good sleep", they aim to provide their customers with not only the comfortability but the functionality as well. This is a product created using the most important things for sleep and is why we're sure the "Hitsuji-no-iranai Makura" will be the pillow that allows you to sleep well and sound.

Product Information
Size:520×340×80/100mm(Height×Width×Thickness)
Color:Black
Weight:3.2kg
Material:

Main Pillow:Thermoplastic Elastomer
Cover:Polyester,Other Fibers(Tencel)

Made in Japan
Manufacturer:TAIYO
*Timing and amount of production lots may vary by product. The final product may differ partially in design from what is shown.
*Since all products are handmade, products may vary and have some differences from what is shown. All products are made new and are unused, but please understand before placing an order.
*Delays to shipping times may occur depending on the order status, the supply of materials, manufacturing process, etc.
*Depending on your monitor's settings, the color(s) of the actual product(s) may appear differently.
*Returns and refunds will only be accepted if the product is defective upon arrival.
*If the number of orders is much more than predicted, the delivery may be delayed, or the orders exceeded may be canceled.
Estimated delivery date
We will ship items by the sequential order from the end of the month following the month of purchase.
However, if there are many orders, additional production will be required and shipping may be delayed.

What is the response time for inquiries?
We accept inquiries by e-mail 24 hours a day, 365 days a year, but we will respond within business days (10 to 17 o'clock on weekdays in Japan time). In the case of no-business days such as weekends, holidays, etc., it will be handled on the next business day. Thank you for your understanding.