Grown-up sunglasses that connect the future's sustainability with traditional technology【1225-10】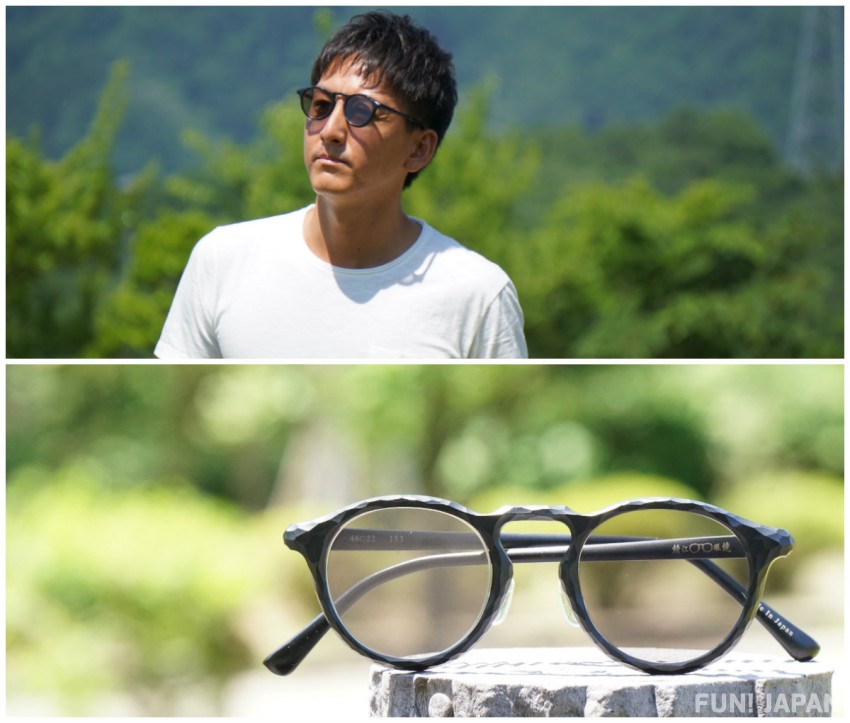 I want to wear sunglasses as a fashionable item! For those who think so, we recommend sunglasses sold by eyeglass specialist "KISSO". Introducing "KISSO" sunglasses made of earth-friendly materials in addition to traditional Japanese technology and new processing technology.
FUN! JAPAN EDITORS' VIEW
The traditional Japanese pattern design is fashionable and highly functional
Developed with new materials and processing technology, glasses from Sabae, the city of eyeglasses
Sustainable products made of environmentally friendly materials
Fashionable sunglasses that also have functionality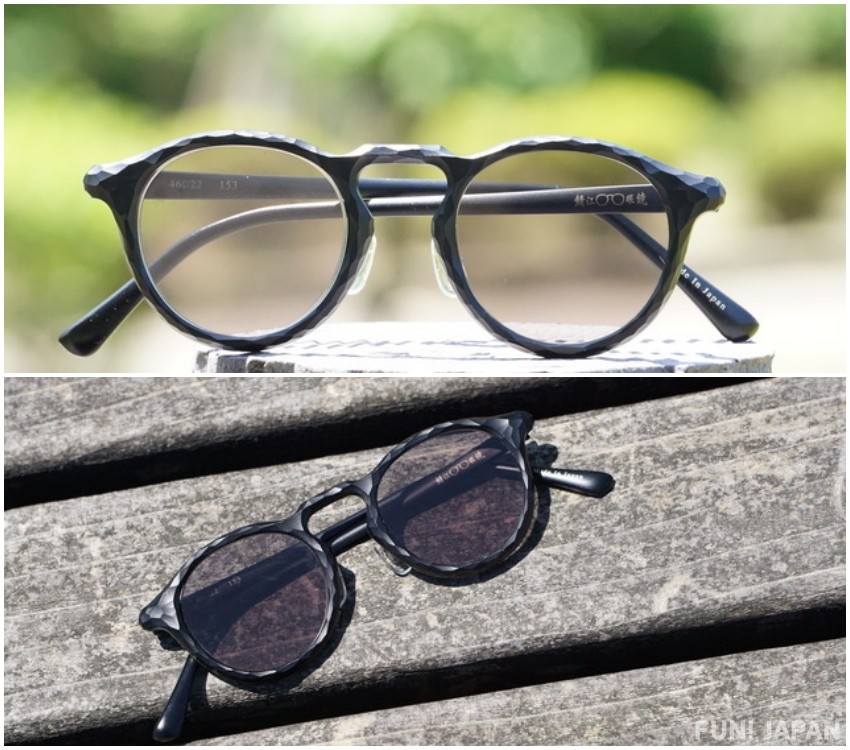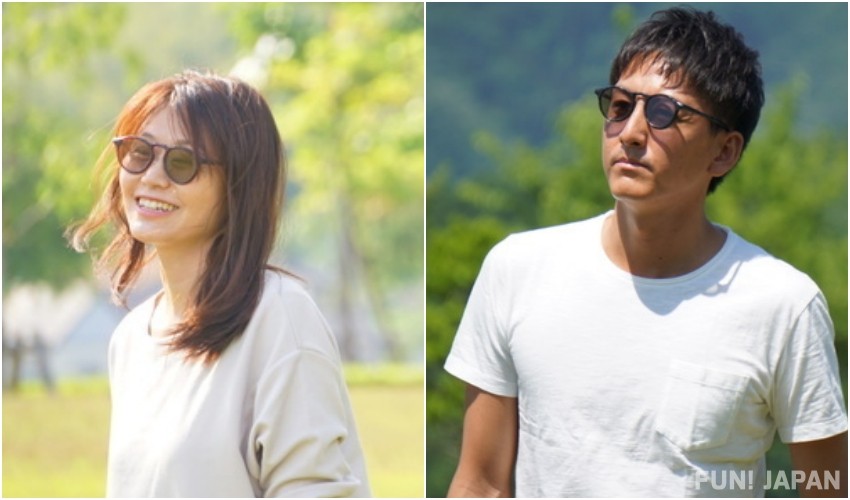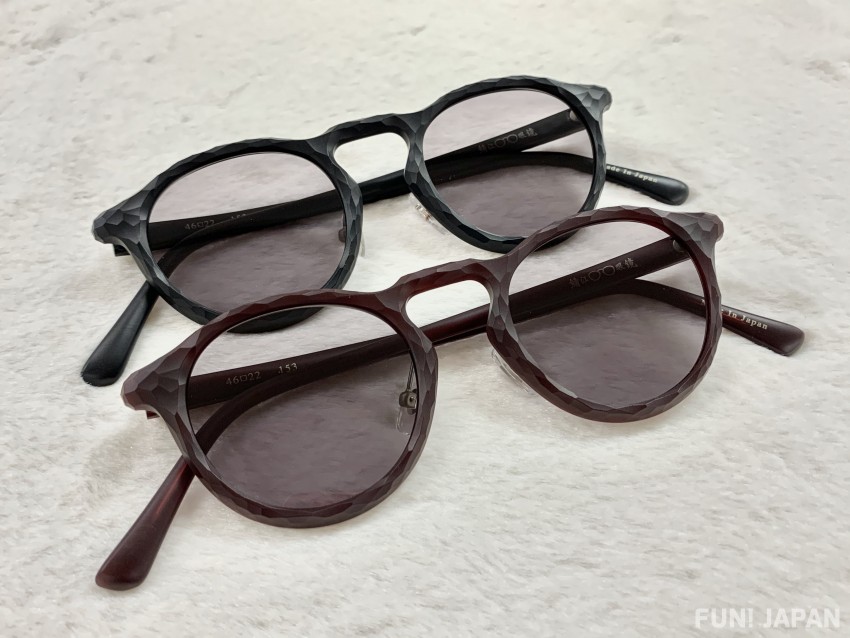 In this era, in which new products are appearing one after another, do you however want to use fashionable products that are not influenced by trending fashion for a longer time? The surface of the sunglasses sold by "KISSO" has a hammered mark pattern peculiar to Japan, giving it a luxurious feel. There are two types of frame colors, the calming tone black and rouge, which suits both men and women of all ages to wear regardless whether you wear formal clothes or t-shirts. The lens color is single type: smoke gray. The lens is made in Japan and cuts 99% of UV rays. Emphasis is placed not only on appearance but also on functionality. Wear sunglasses comfortably and enjoy the outdoors and outings.
Particular about the design of the hammered mark pattern and sustainable materials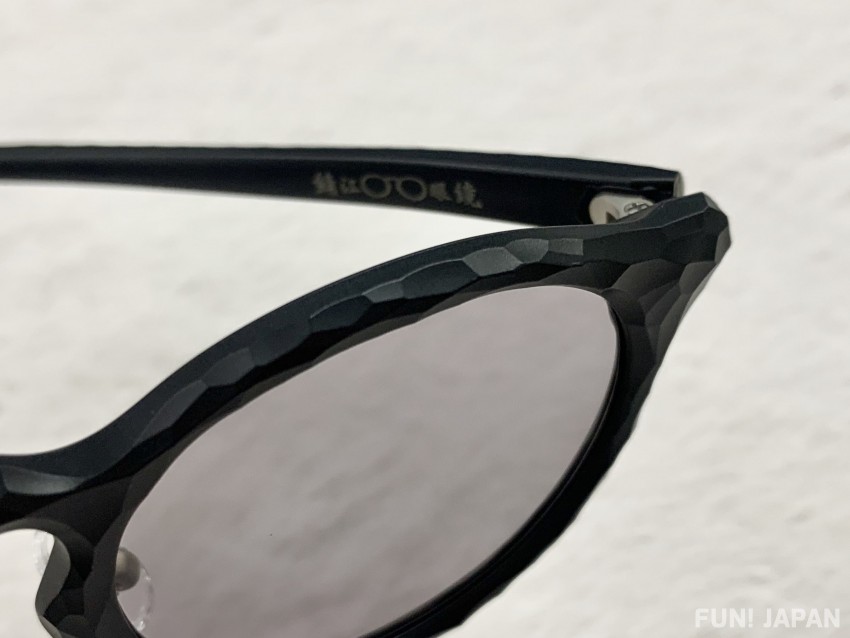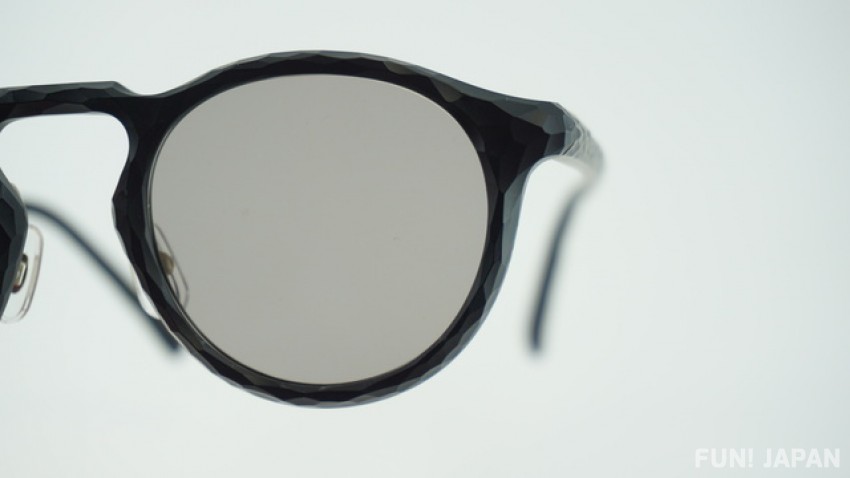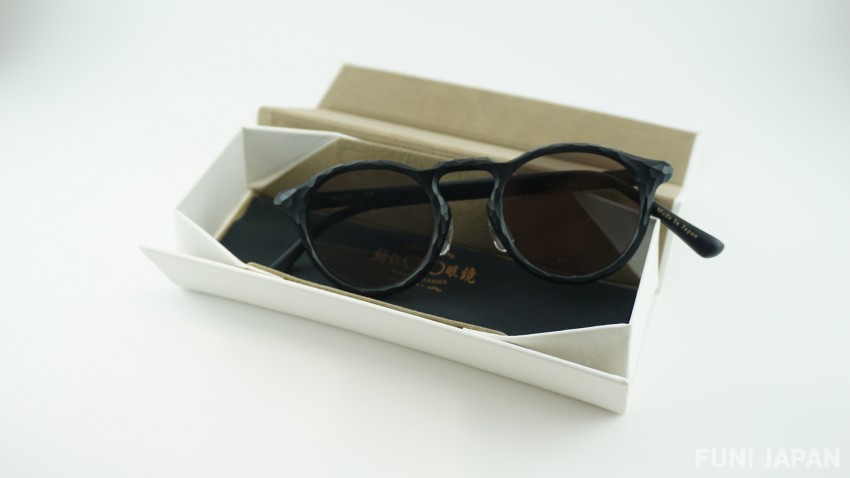 The hammered mark pattern, which was difficult to carve out normally, is a design unique to Japan that has been passed down from ancient times. It shows the surface processing that gives a mark of a hammer by hitting the surface with a hammer. Depending on the size of the surface of the mallet to hit, unevenness is created, and it is a technique suitable for adding a rich expression and craft texture. Besides, the sunglasses are made of naturally derived materials. A new acetate resin is used for injection processing. In other words, because it is a "biodegradable plastic" that returns to the soil, it is environmentally friendly.
Specialists in eyeglass material development and processing inherit traditional eyeglass technology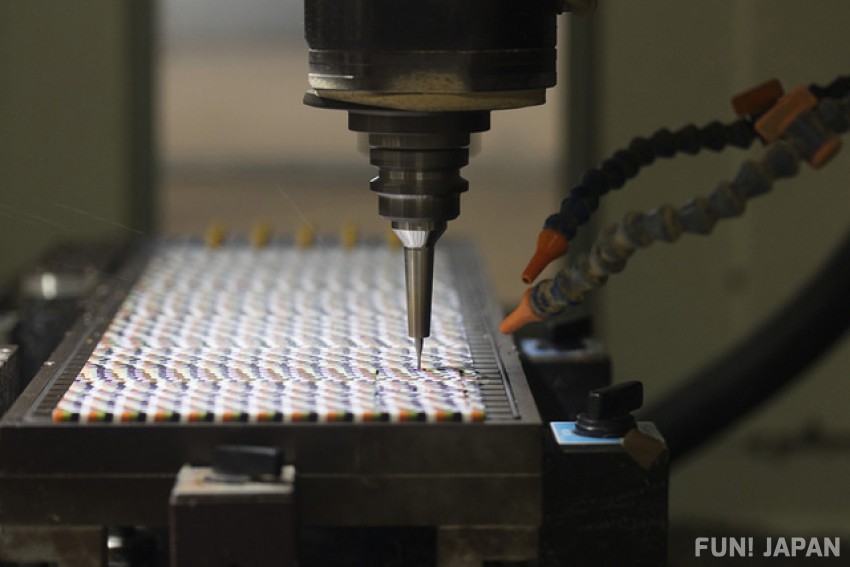 Sabae City, Fukui Prefecture, is a production center for eyeglasses with traditional craftsmanship and advanced technology, which is said to be the city of eyeglasses. KISSO Co., Ltd., which was founded as a material trading company for eyeglasses in Sabae City in 1995, has knowledge of a wide range of materials for eyeglasses, and by utilizing the experience of processing and selling accessories with high design in recent years, this time we have improved the human-friendly and environment-friendly materials to create better, fashionable and sustainable sunglasses.

Product Information
Sunglasses (black / rouge)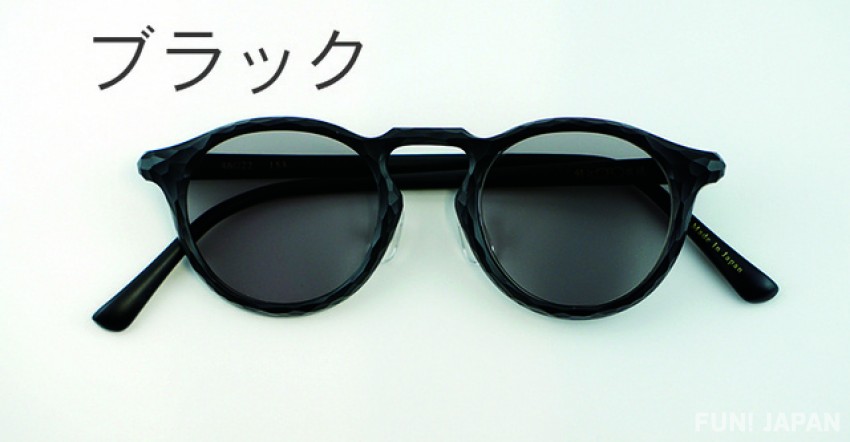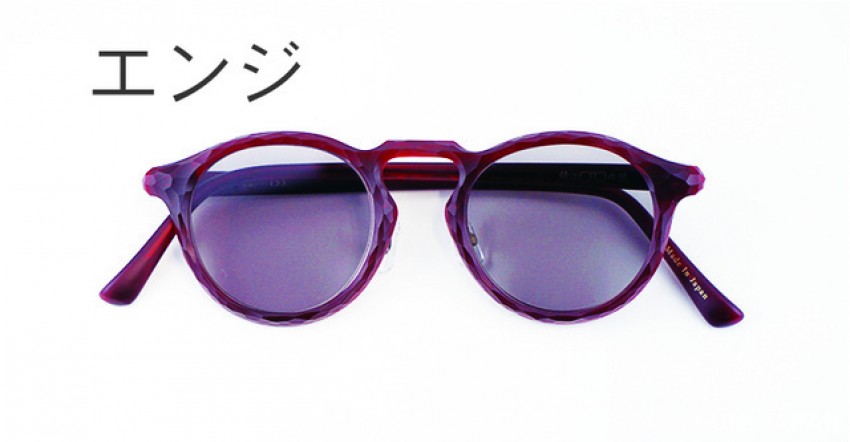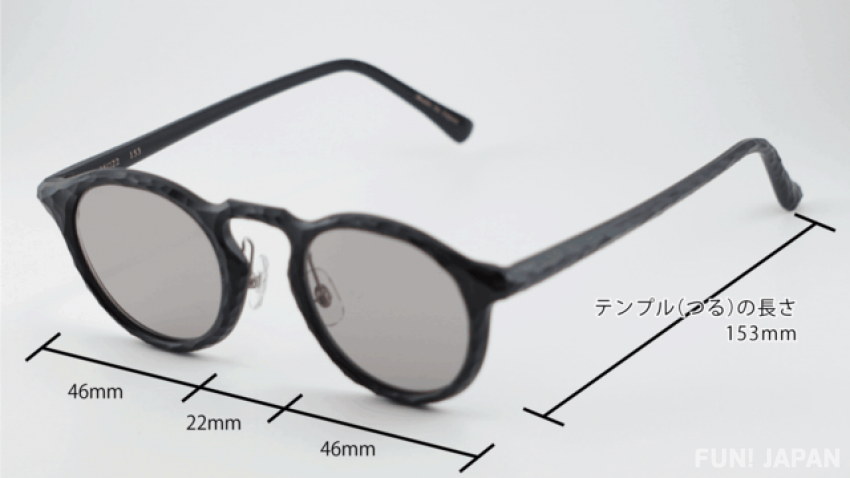 Size:

Body 46 mm + 22 mm +46 mm x (length) 153 mm
Case: W165mm x H55mm x H40mm (outer dimensions)
Glasses wiping: W150mm x H140mm

Weight: 28.3g
Made in Japan
Made by KISSO Co., Ltd.
*Timing and amount of production lots may vary by product. Final product may differ partially in design from what is shown.
*Since all products are handmade, products may vary and have some differences from what is shown. All products are made new and are unused, but please understand before placing an order.
* Delays to shipping times may occur depending on the order status, the supply of materials, manufacturing process, etc.
* Depending on the monitor settings, the colors actual products may appear differently.
*After a product arrives, returns and refunds will only be accepted if the product is defective upon arrival.
*If the number of orders is much more than the prediction, delivery may be delayed, or the orders exceeded may be cancelled.
Estimated delivery date
We will ship items by the sequential order from the end of the month following the month of purchase.
However, if there are many orders, additional production will be required and shipping may be delayed.
What is the response time for inquiries?
We accept inquiries by e-mail 24 hours a day, 365 days a year, but we will respond within business days (10 to 17 o'clock on weekdays in Japan time). In the case of no-business days such as weekends, holidays, etc., it will be handled on the next business day. Thank you for your understanding.