- Mt. Fuji Refined Design Wooden Sake Cups 1023-07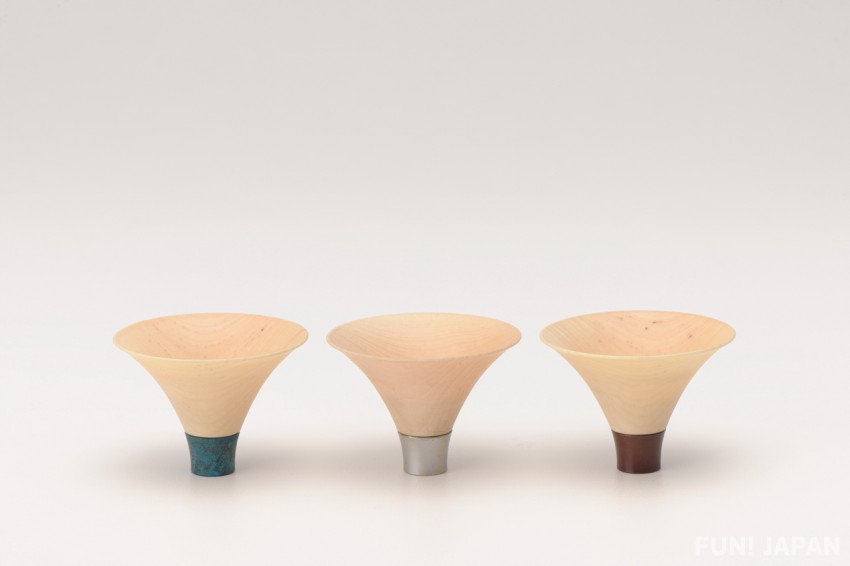 This characteristic wooden cup which looks like you've taken Mt. Fuji and flipped it upside down, is a large sake cup​. The cup's concept is "A design born of free expression of metal". This large sake cup was made by a long-standing traditional workshop with 400 years of history located in Toyama Prefecture's Takaoka City.
The cup itself has a very unique design with its warm-feeling wood and brass base. Its open shape is an omen for good luck with a high-class fee1023-07l combination of wood and metal.
If you use this sake glass to drink Japanese sake, you'll get a soft touch to the mouth and a perfect heaviness to the glass, allowing for the overall taste to be taken to a whole new level. If you're someone or know someone who wants to drink alcohol stylishly, this is the product we recommend.
FUN! JAPAN EDITORS' VIEW
The way the cup looks like an upside-down Mt. Fuji is stylish and unique.

The wood and brass base looks both traditional and stylish.
This Japanese product has been created using a technique passed down over 75 years
Mt. Fuji-like Wide Wooden Shape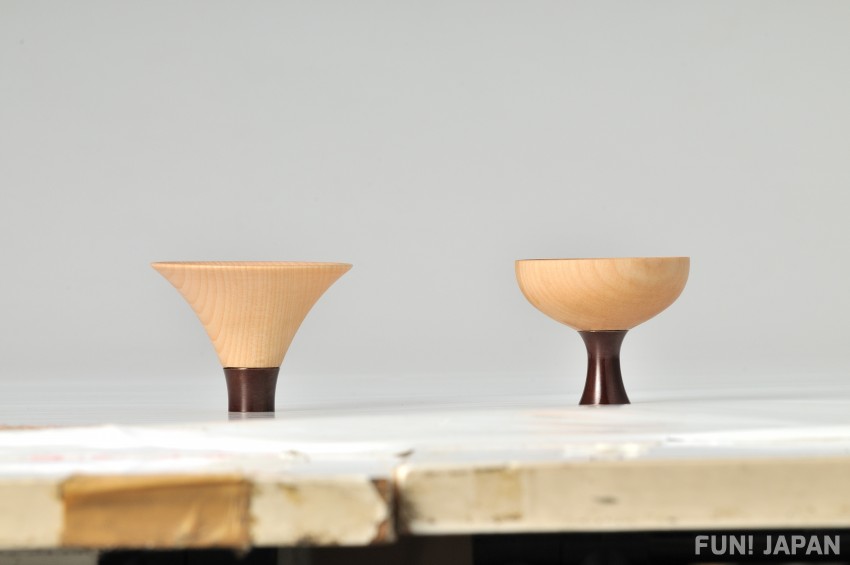 We're sure it's not only Japanese people that can appreciate the beauty of Mt. Fuji. "FUJI", as its name suggests, is made in the image of Mt. Fuji with a wide wooden shape. Furthermore, designs such as this in Japan are a sign of good omens. Surely a great present for your beloved friends and family.

A Combination of Wood and Metal created through High-level Japanese Techniques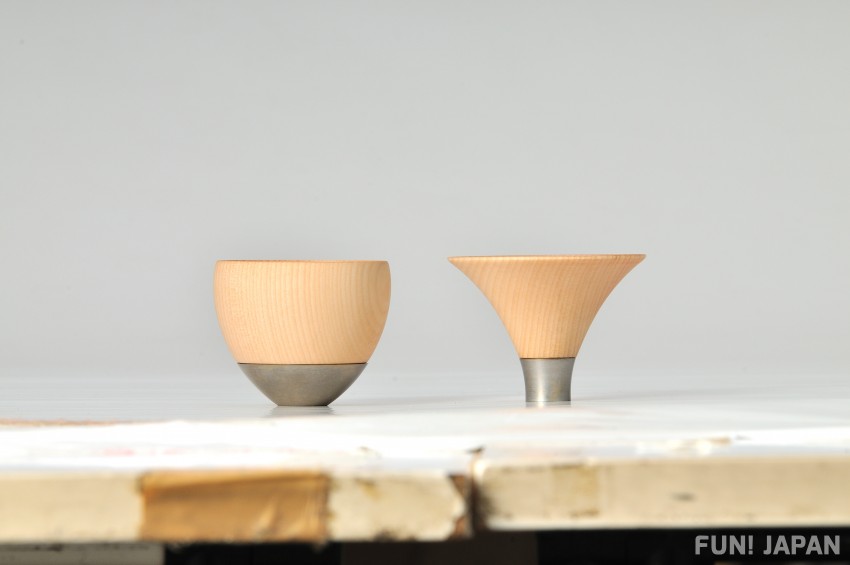 The FUJI range's most characteristic feature is the unique design choice of the combination of wood and metal. The wood itself gives a warm feel and the proportions of the shape create for a wide area to drink from. The wood itself expands out, but the weight and thickness are there creating a durable and great-feeling cup. The brass comes in 3 different colors being turquoise blue, bengara red, and misty silver. The turquoise blue is created through the oxidation of sheet copper which creates patina. The bengara red was created in the image of traditional Japanese color and has elegance. The final color, misty silver, is a simple and modern color that will match any interior.
Stylish Cups Created using Traditional Processing Techniques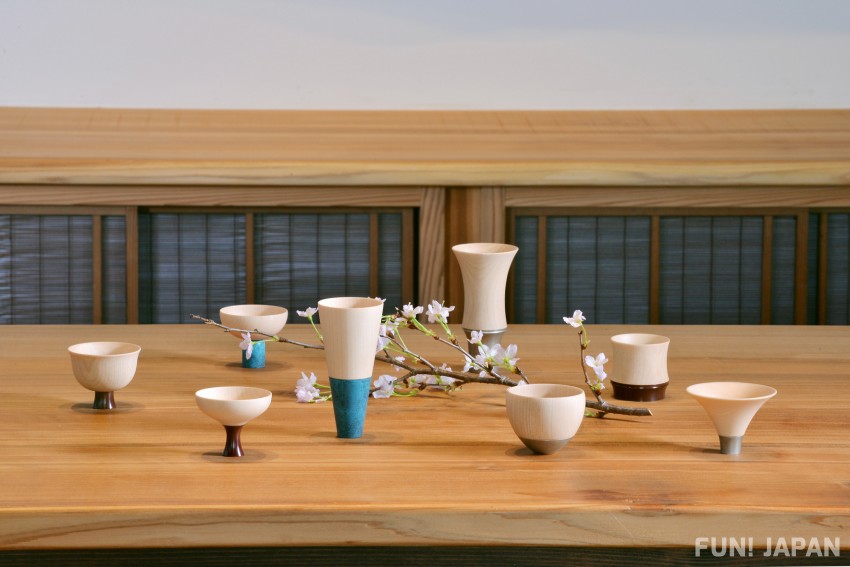 This cup, created out of a combination of wood and metal, was created using traditional processing methods from the long-standing brand "KISEN". Takaoka City is the city of copperware. "KISEN" has been developing their metalworking skills and techniques for over 75 years, and have products that have modern yet traditional designs that fit in with current lifestyles. Give this combination of traditional and modern a try, or give it as a perfect gift.
Product Information
Size:Diameter 7cm × Height 5cm

Capacity:40ml
Material:Wood, Brass
Surface Protection:Urethane for tableware, Liquid Glass 
Made in Japan

Made by Yotsukawa Seisakusho Ltd

*This product is a on demand product. Regardless of whether the funding goal is reached, the product will be delivered. If the funding goal is reached, all those who have purchased the product will receive a 1000-yen coupon that can be used from their next purchase.
*Timing and amount of production lots may vary by product. Final product may differ partially in design from what is shown.
*Since all products are handmade, products may vary and have some differences from what is shown. All products are made new and are unused, but please understand before placing an order.
* Delays to shipping times may occur depending on the order status, the supply of materials, manufacturing process, etc.
* Depending on the monitor settings, the colors actual products may appear differently.
*After a product arrives, returns and refunds will only be accepted if the product is defective upon arrival.
*If the number of orders is much more than the prediction, delivery may be delayed, or the orders exceeded may be cancelled.
Estimated delivery date
We will ship items by the sequential order from the end of the month following the month of purchase.
However, if there are many orders, additional production will be required and shipping may be delayed.