【Professional Makeup Artists Love】Kumano Makeup Brush for Face "Hitsu no Kokoro" 1016-07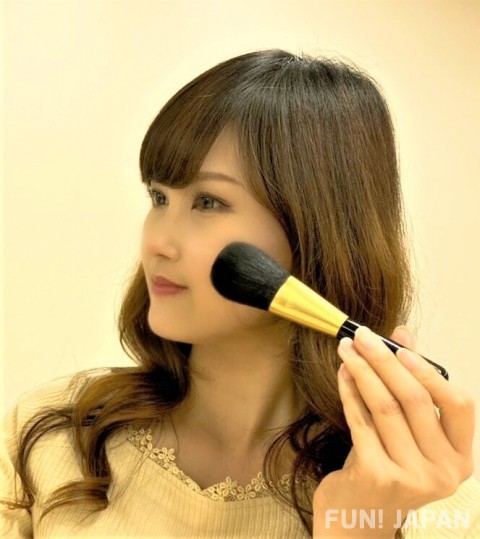 One defining feature of Kumano brushes is the soft to the touch natural hair used in their construction. The ends of the hair are not trimmed during processing, giving it a very smooth and supple feel. This face brush is great at picking up powder or liquid formulas, and gives a clean and smooth application. Although this tool is loved by makeup artists, it's so easy to use that anyone can create a flawless look with it.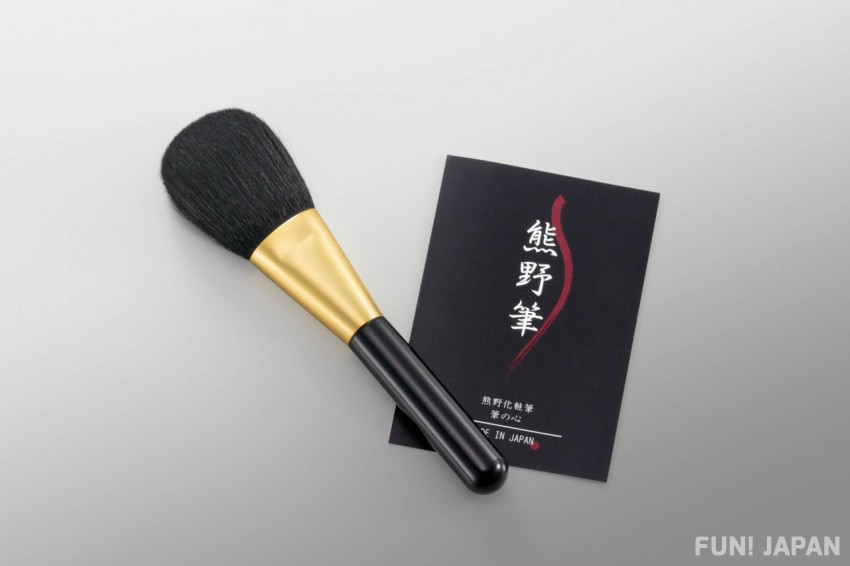 FUN! JAPAN EDITORS' VIEW
Professionals well-known Kumano Brand Brushes 

The Brushes which professional makeup artists use

Made in Japan product which is the best for people who like makeup
What Makes Kumano Brand Brushes So Special?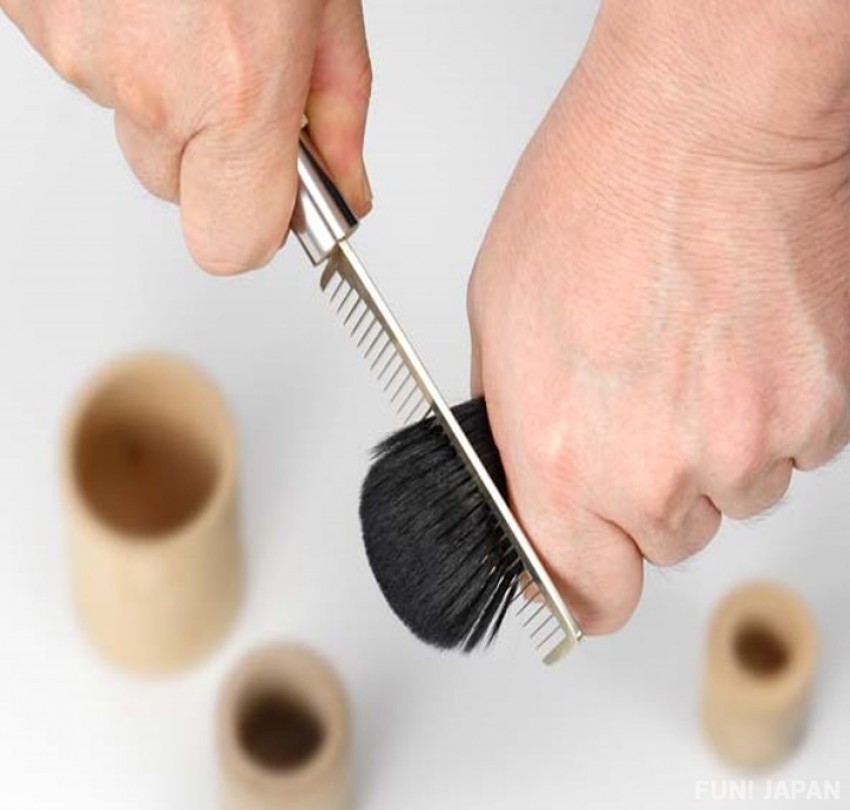 Kumano brushes are a trademark registered brand of the Kumanofude Cooperative. This brand is famous not only for its long history, but its strictly kept standards to continue creating high quality products. Here are a few examples:
The bristles are made of various materials, including animal fur, synthetic fibers, plant fibers, feathers, etc.
A skilled artisan will use special scissors chosen by the brand to cut the bristles.
The manufacturing plant for Kumano brushes is located in Hiroshima prefecture's Kumano. When using outsourced materials or services, the brand strictly adheres to doing business within Kumano or the area nearby.
Thus, you can see the effort put forth to maintain the high quality of the Kumano brushes brand. Kumano is considered the top brush manufacturer in all of Japan.
The Secret of Soft and High Performance Brushes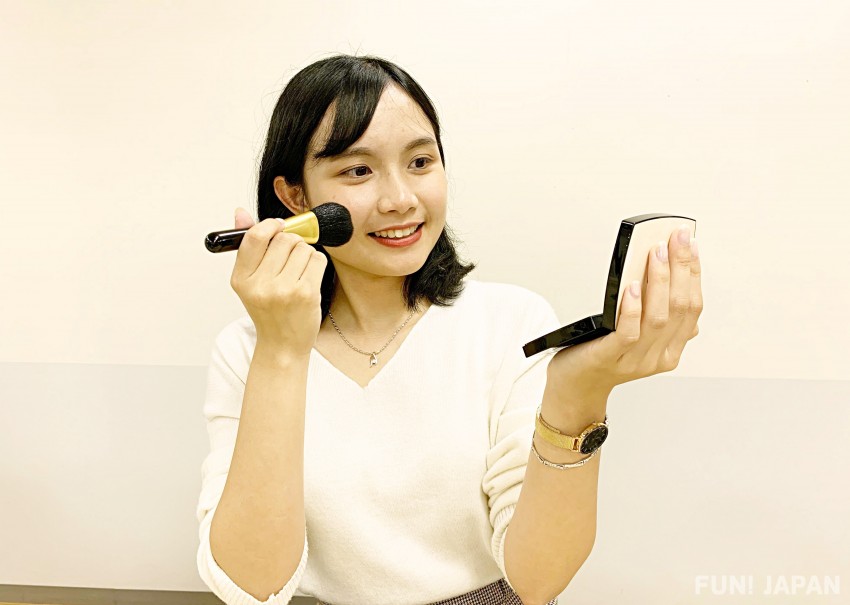 First and foremost, each brush is diligently crafted one-by-one by skilled artisans. Kumano believes a product used by people should be handcrafted by a person as well, not machines. Secondly, the artisans making the brushes strictly adhere to a method of creating bristles for the brushes not by cutting the materials, but by arranging them in a way to enhance their natural softness. Unlike other brush brands that use machines to cut the ends of their bristles and may feel uncomfortably "pokey" or irritate the skin, Kumano brushes are supple and soft to the touch.
Quality at a Reasonable Price Point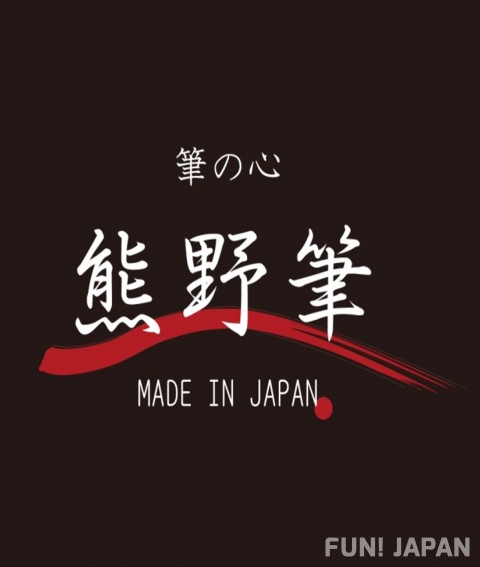 There are many products within the Kumano cosmetic brush line, some which are quite expensive due to the fees that come with maintaining in-house quality of the brand. However, this line manages to maintain the Kumano quality while offering its products at a reasonable price point.
Product Details
Dimensions: 205×78×27 mm

Weight: 70 g

Materials: High quality goat hair

Made in Japan

Made by ZENITH CO.,LTD



*Timing and amount of production lots may vary by product. Final product may differ partially in design from what is shown.

*Since all products are handmade, products may vary and have some differences from what is shown. All products are made new and are unused, but please understand before placing an order.
* Delays to shipping times may occur depending on the order status, the supply of materials, manufacturing process, etc.
* Depending on the monitor settings, the colors actual products may appear differently.
*After a product arrives, returns and refunds will only be accepted if the product is defective upon arrival.
*If the number of orders is much more than the prediction, delivery may be delayed, or the orders exceeded may be cancelled.
Estimated delivery date
We will ship items by the sequential order from the end of the month following the month of purchase.
However, if there are many orders, additional production will be required and shipping may be delayed.

What is the response time for inquiries?
We accept inquiries by e-mail 24 hours a day, 365 days a year, but we will respond within business days (10 to 17 o'clock on weekdays in Japan time). In the case of no-business days such as weekends, holidays, etc., it will be handled on the next business day. Thank you for your understanding.
The one professional makeup artists use
When I visited Japan a few years ago, I met this brush and was so much interested in it. Soft but not too soft, traditional, and the ones used for the professional makeup artists . I regret that I didn't buy back then but now happy to find it on this website. Thank you!