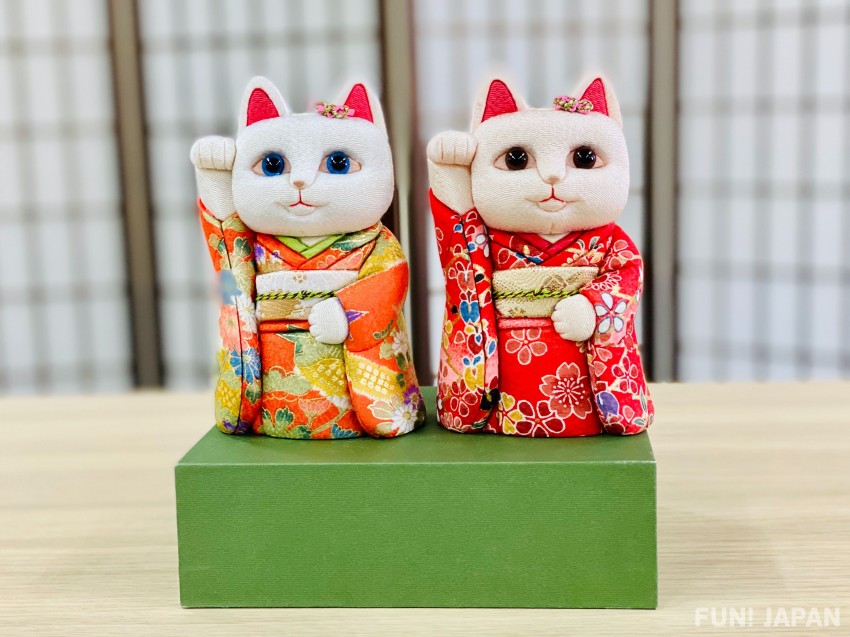 A colorful and lovely beckoning cat figurine. Since ancient times, "Maneki Neko" (beckoning cat) has been very familiar in Japan as an auspicious figurine that brings good luck and prosperous business. It is said that a cat raising his right hand invites good luck, and a cat raising his left hand invites people (customers).
FUN! JAPAN EDITORS' VIEW
Uses high-quality cloth used for Hina dolls. Warm and luxurious
The form of a cute beckoning cat
The "Only One" figurine hand-finished by a Hina doll making craftsman
Cute and auspicious beckoning cat figurine
Big eyes, beckoning gestures, Japanese color schemes and patterns. "Maneki Neko Furisode" is a cute cat figurine that is hand-finished one by one by a craftsman who makes dolls. By decorating the famous lucky cat "Maneki Neko" in a familiar place, we hope that many people will find happiness. Its cute form is soothing just by looking at it.
Innovative "Maneki Neko" figurine created by a master doll maker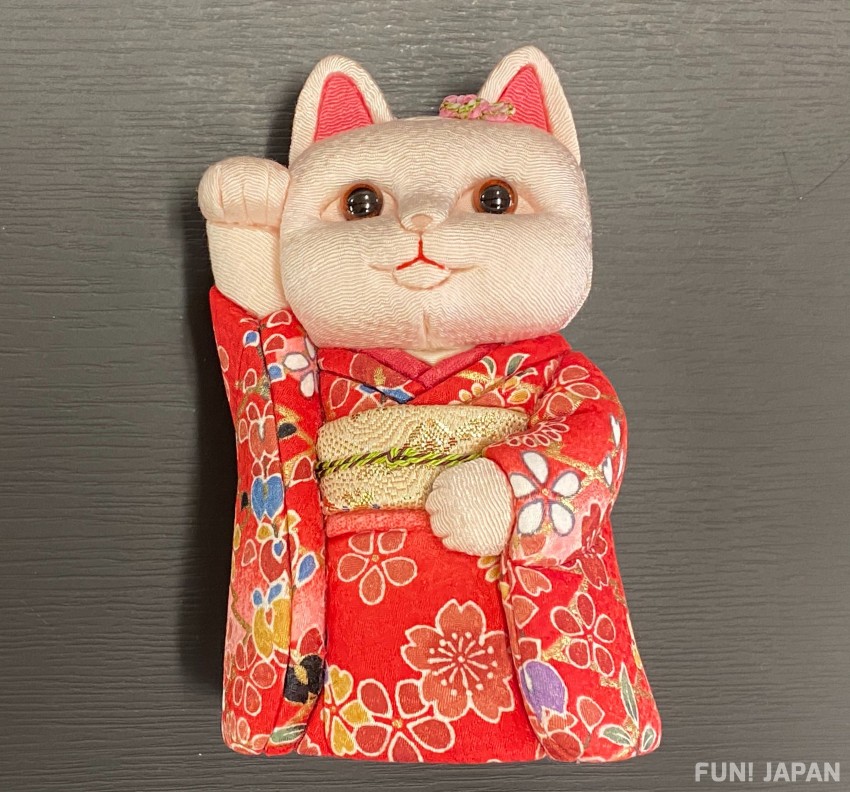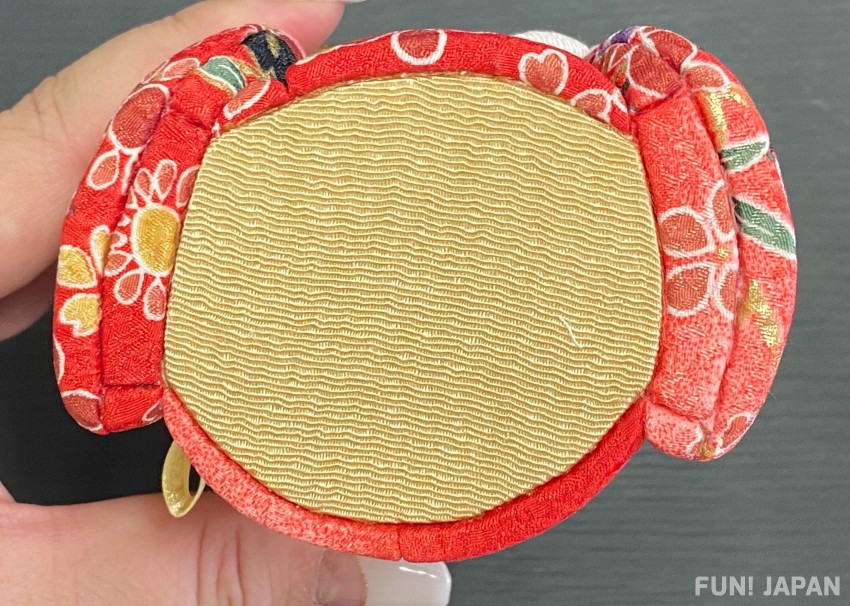 KAKINUMA Toko is a traditional craftsman who has been making Edo Kimekomi dolls for a long time and has won numerous awards for beautiful and original Hina dolls and festival dolls. He has a good reputation for purchasing carefully selected fabrics and making dolls with delicate expressions that give joy and excitement to the viewer.
To make a beckoning cat work, Swarovski for eyes and power stones for bells are used. The body is made of silk, printed cloth, leather, and other materials that have not been used in traditional doll making to create a new fantasy for the beckoning cat.
Hina doll craftsmen finish each one by hand, and it is a very special figurine. Since it is not a pottery, it is a product that you can enjoy for a long time without worrying about dropping it, cracking it, or damaging it.
The popularity is rising rapidly as a Made in Japan gift!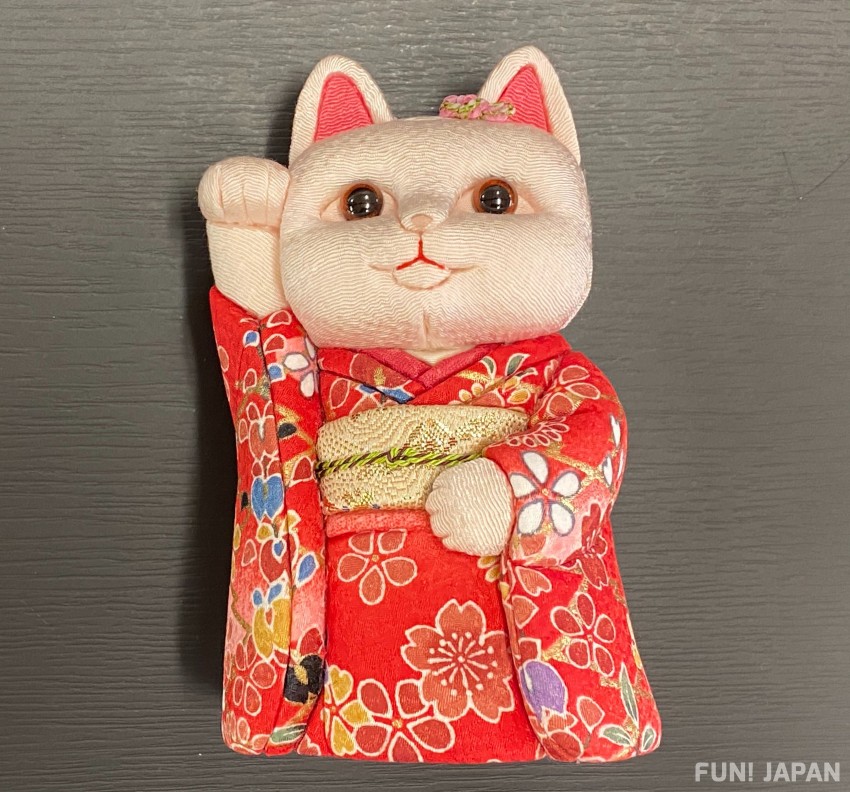 "Maneki Neko" by KAKINUMA Toko, who has many fans not only in Japan but also overseas. In fact, It is certified under "The Wonder 500", which is a project formed from the Cool Japan policy of Japan's Ministry of Economy, Trade and Industry, to discover "excellent local products that Japan should be proud of, which are not yet known to the world" and widely disseminate them overseas.
Due to its auspicious gift and its lovely cat figurine, its popularity has skyrocketed recently!
Maneki Neko Furisode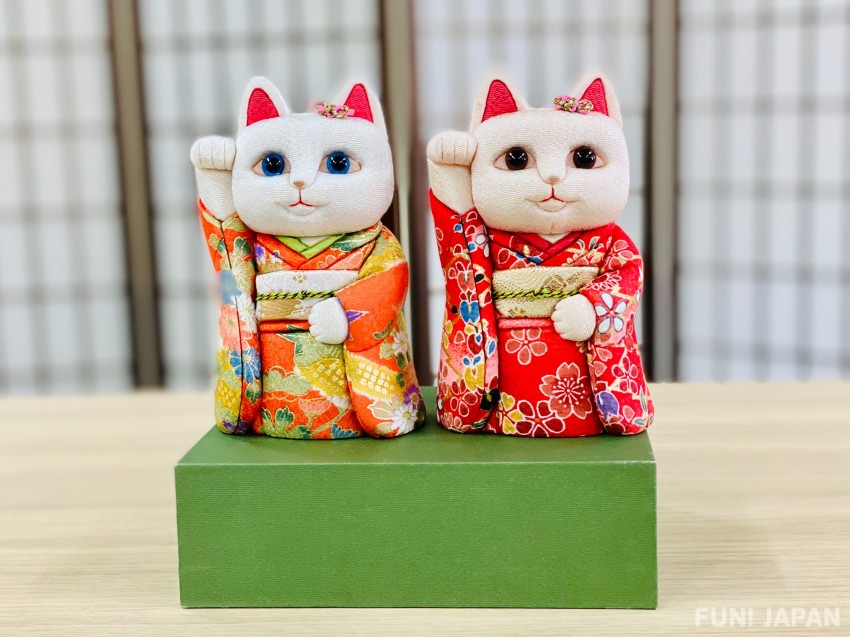 Product information
Size: Frontage 7.5 x Depth 7 x Height 14 cm
Material: Rayon, urethane resin
Made in Japan
Made by KAKINUMA TOKO - Kakinuma Doll Co., Ltd.
*Timing and amount of production lots may vary by product. Final product may differ partially in design from what is shown.
*Since all products are handmade, products may vary and have some differences from what is shown. All products are made new and are unused, but please understand before placing an order.
* Delays to shipping times may occur depending on the order status, the supply of materials, manufacturing process, etc.
* Depending on the monitor settings, the colors actual products may appear differently.
*After a product arrives, returns and refunds will only be accepted if the product is defective upon arrival.
*If the number of orders is much more than the prediction, delivery may be delayed, or the orders exceeded may be cancelled.
Estimated delivery date
We will ship items by the sequential order from the end of the month following the month of purchase.
However, if there are many orders, additional production will be required and shipping may be delayed.
What is the response time for inquiries?
We accept inquiries by e-mail 24 hours a day, 365 days a year, but we will respond within business days (10 to 17 o'clock on weekdays in Japan time). In the case of no-business days such as weekends, holidays, etc., it will be handled on the next business day. Thank you for your understanding.