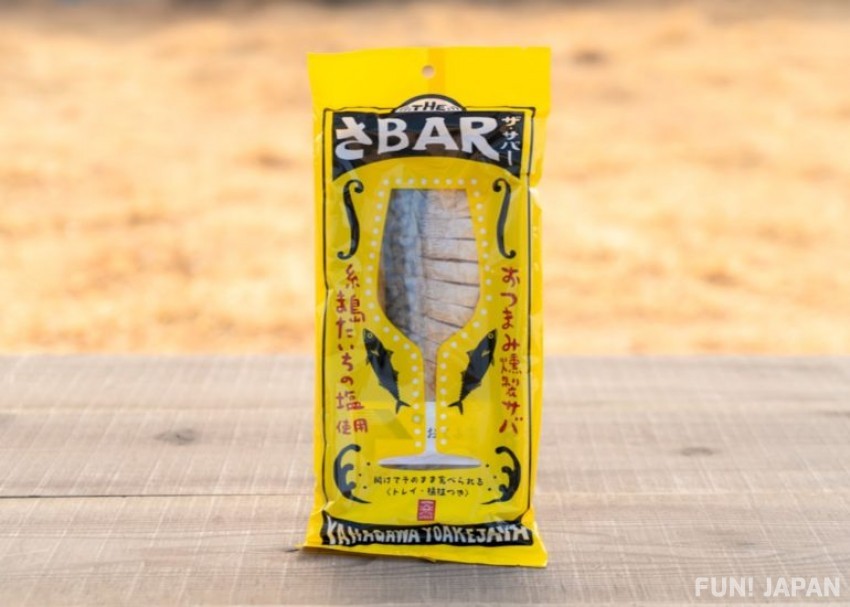 The Introduction of "THE SA BAR" Itoshima Mataichi Salt
Carefully selected greasy Norwegian mackerel is finished into smoked mackerel. Using Mataichi Itoshima's salt, I was able to bring out a solid flavor even though the salt content was modest.
The Product Information of "THE SA BAR" Itoshima Mataichi Salt
Producing area: Fukuoka Prefecture

Manufacturer name: Yamahira
Ingredients: mackerel (Norway), salt (Mataichi salt), smoke flavor
Weight: Half body 95g
Estimated delivery date
Any time from the middle towards the end of the following month after your purchase is made.
Cautions
* Delays to shipping times may occur depending on the order status, the supply of materials, manufacturing process, etc
* Depending on the monitor settings, the colors actual products may appear differently.
*After a product arrives, returns and refunds will only be accepted if the product is defective upon arrival.
*If the number of orders is much more than the prediction, delivery may be delayed, or the orders exceeded may be cancelled.