Edo Kiriko Glass Set (3 pieces) 1016-18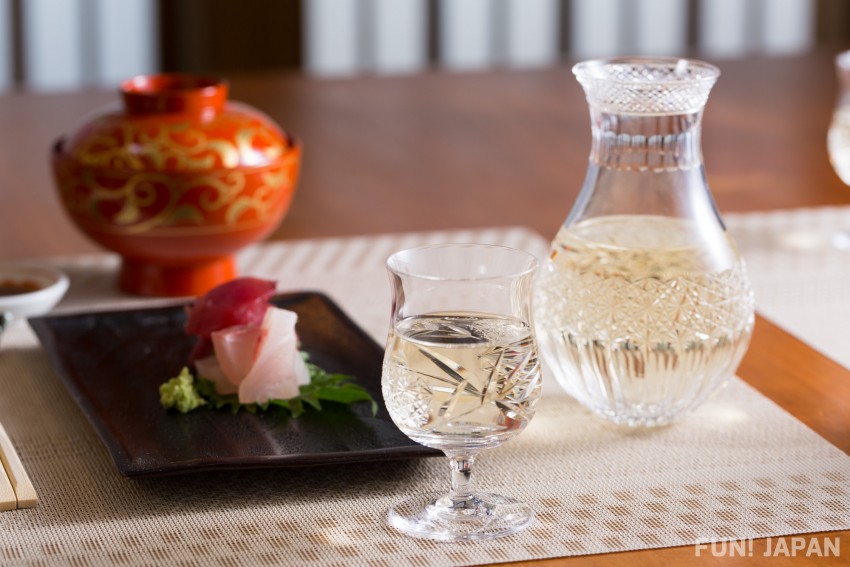 A unique item born of a combination of the west's traditional crystal glass and Japan's traditional facets. These 3 individual glasses all have slightly different designs that have come together to form a beautiful set. Created by master artisans using carefully selected materials, they have a refined design and hold a high level of transparency, with their most characteristic feature being their tone and shine. These Japanese-made glasses, with their Japanese design, can be used in your home, but are also perfect as a gift for friends or family.
FUN! JAPAN EDITORS' VIEW
A perfect combination of high-quality crystal glass and Edo Kiriko design

Great for celebrations as well as for times when you want to use something a little more elegant than a normal glass at home

A brand that holds over 86 years of trustworthy history 
The Secret of Their Unique Designs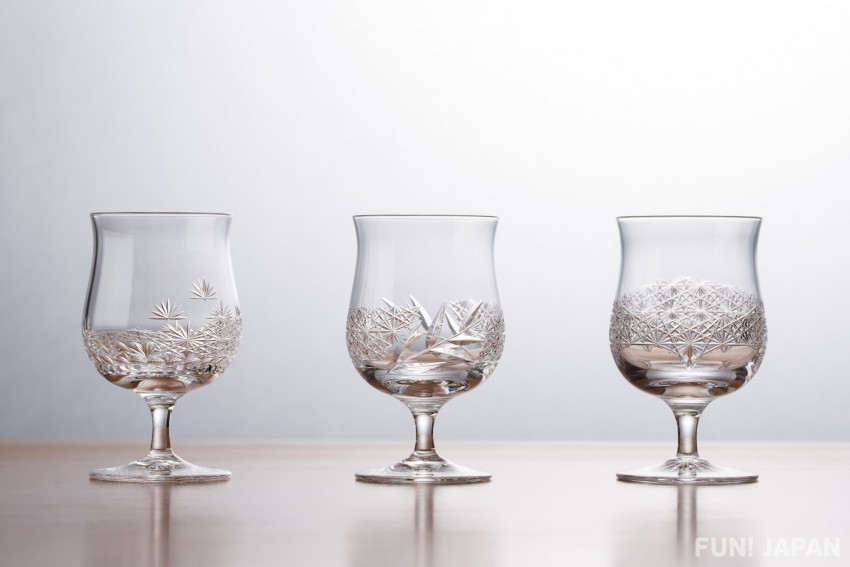 These glasses, which were made in joint development with a Japanese restaurant by the name of "Nasubi Tei", have completely unique designs. When talking to anyone from Tokyo, if you're looking for a high-class Japanese-style restaurant in Ebisu then almost everyone will tell you to go to Nasubi Tei which has been operating since the year 2000. Hidehiro Yoshioka, the head of Nasubi Tei, helped to develop these glasses into a product that has become loved by many Japanese people. While small, we're sure you can agree that the design has both grace and boldness. They can be used, of course, for white wine, but are also a perfect choice for sweet liquor.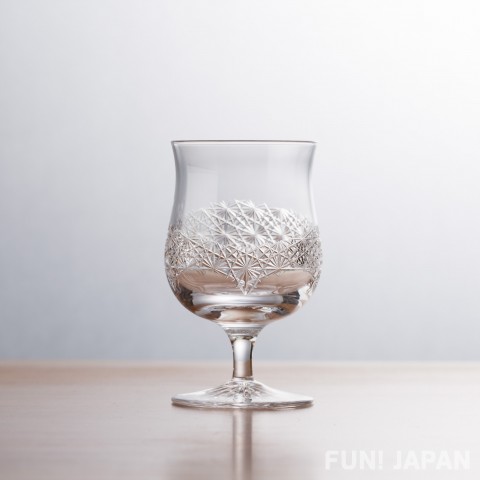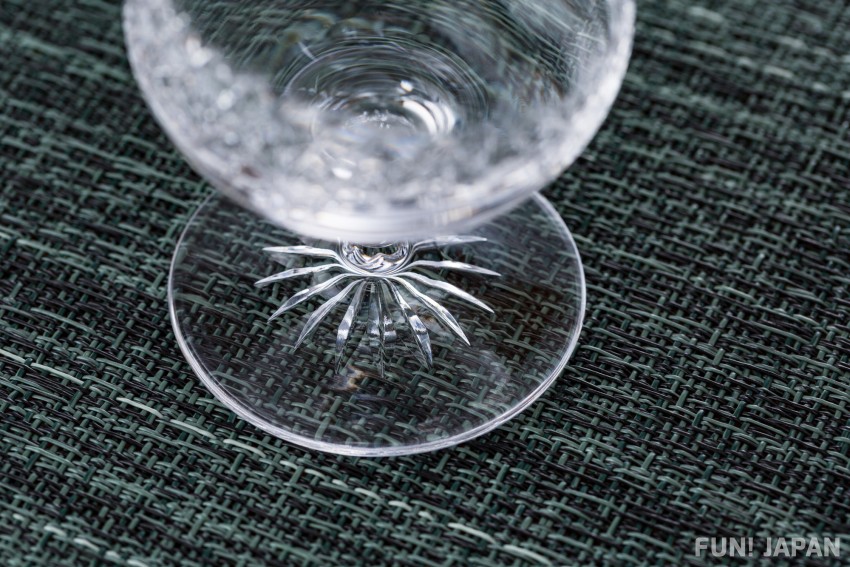 Plum - A design depicting a blooming plum blossom.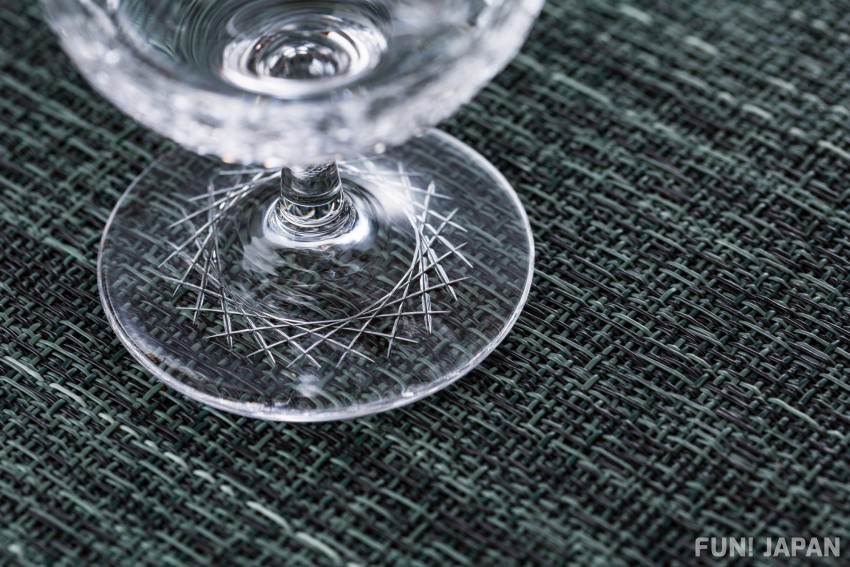 Pine - A design that depicts the leaves of a pine tree.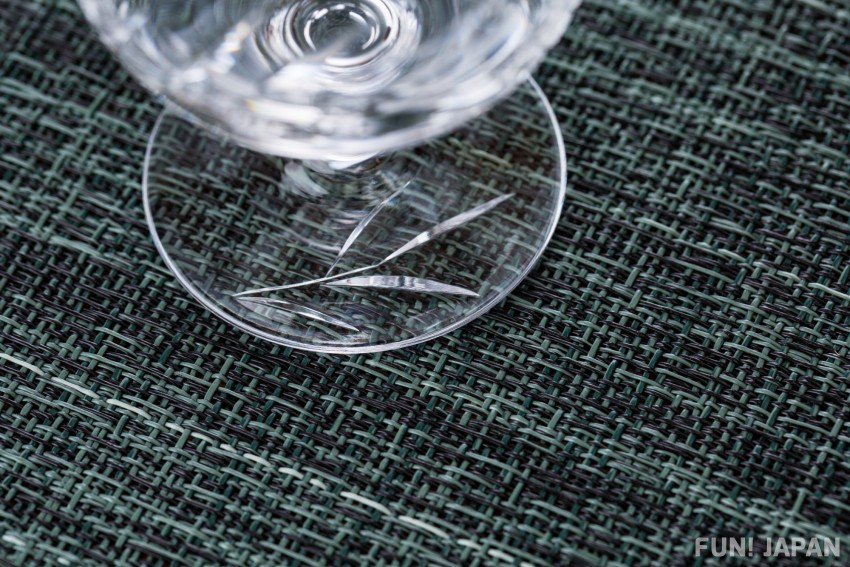 Bamboo - A design that depicts the leaves of a bamboo plant.

These traditional Edo Kiriko-designed glasses have individual motifs of "Plum, Pine, and Bamboo" all of which have been known to give lucky omens from time immemorial. Their "interlaced chrysanthemum" design refers to the continuous delicate intersections similar to that of a chrysanthemum flower. It is said that the power of long life lies within the chrysanthemum flower, which was one used as a medicine and a flower to heal the heart. It is said to be a very noble and high class flower loved by many.
KAGAMI - The First High Grade Crystal Maker in Japan with 86 Years of History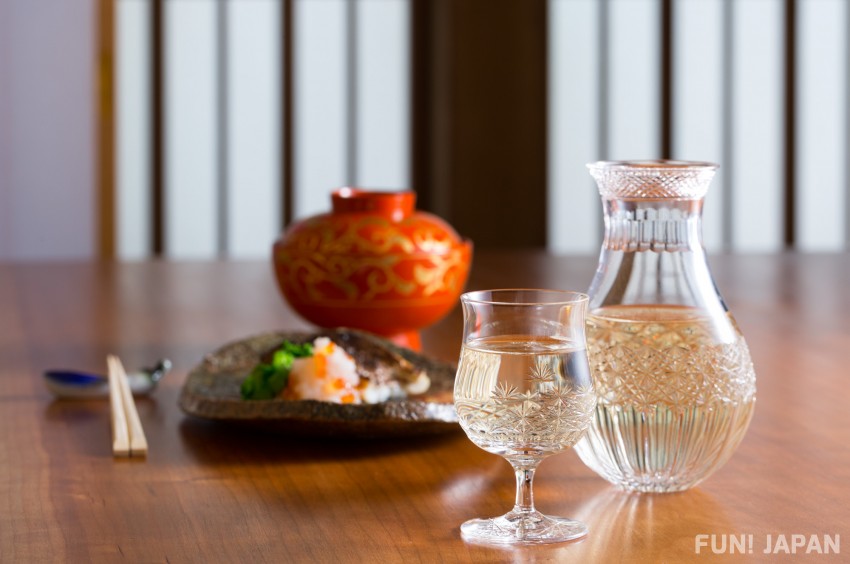 It would not be an overstatement to say that the level of technical prowess that has been fostered since KAGAMI was founded completely envelops "Japanese tradition and innovation." With their amazing attention to detail and expressiveness. They have even made products for the Imperial Household Agency, the Ministry of Foreign Affairs​, the prime minister's official residence​ and the embassies of many different countries around the world. With their glamorous finish, deep transparency, high refractive index, and comfortable weight, there is simply no comparison. Their ability to design and create these products with a multi-color tone is just another reason that they are stated to be the highest of class in the industry.
"FEEL JAPAN" with KAGAMI Glasses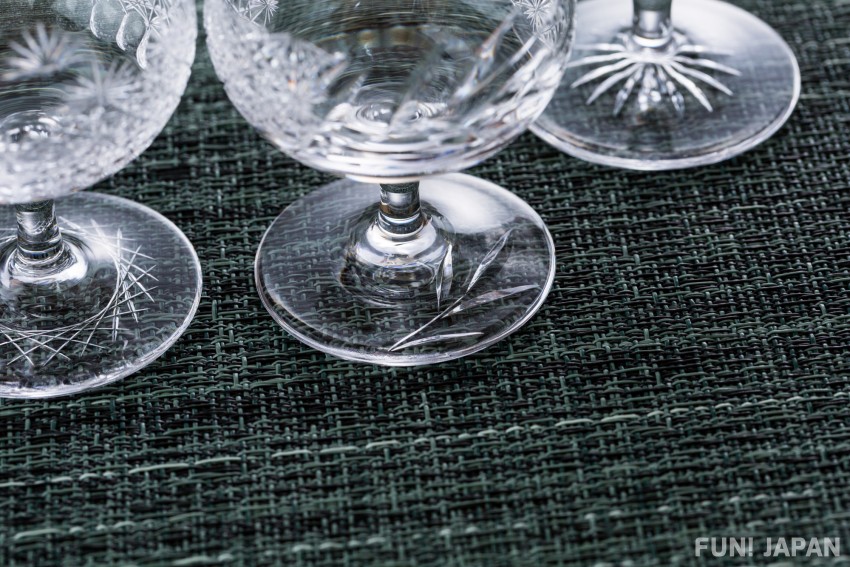 After receiving the silver prize in the 1937 International Exposition of Modern Industrial and Decorative Arts​, an honorary award​ at the 1939 New York World's Fair and a prize at the Bureau International des Expositions Grand Prix, their results throughout history speak for themselves towards the quality and craftsmanship put into these products. These crystal products, created by artisans that are a master of their craft, have even been recognized by Japan's Imperial Household Agency​ and loved by many.
"Putting our heart into every KAGAMI product that we deliver to our customers. By KAGAMI"
Specifications
Size:Diameter 52mm x Height 94mm・110cc
Contents:3 Glasses ※Decanter not included.
Material:Crystal Glass

Other:Wooden box

This product is sold in a set of three.

Made in Japan
Made by KAGAMI CRYSTAL Co., Ltd.
※Each individual item may differ from the pictures above. The design or specifications may change.

※Due to each item being made by hand, there is a chance that there may be some imperfections in the final product. This should not affect the use of the product, and we ask for your understanding prior to making a purchase.
※There may be events in which due to shipping status, stock of material, and other situations regarding production that shipment takes longer than usual.
※There may be a difference in color due to the computer's monitor.
※After product arrival, returns and refunds will only be entertained in the event that the item has a defect on arrival that affects functionality.
※If the number of orders is much more than the prediction, delivery may be delayed, or the orders exceeded may be cancelled.
Estimated delivery date
We will ship items by the sequential order from the end of the month following the month of purchase.
However, if there are many orders, additional production will be required and shipping may be delayed.

What is the response time for inquiries?
We accept inquiries by e-mail 24 hours a day, 365 days a year, but we will respond within business days (10 to 17 o'clock on weekdays in Japan time). In the case of no-business days such as weekends, holidays, etc., it will be handled on the next business day. Thank you for your understanding.