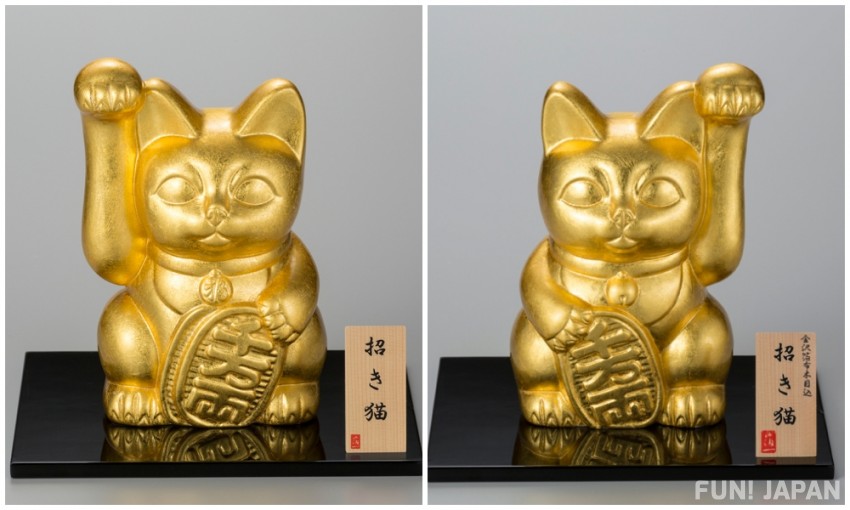 Auspicious beckoning cat by putting gold leaf on the beckoning cat that is said to bring good luck. Since ancient times, "Maneki Neko" (beckoning cat) has been very familiar in Japan as an auspicious figurine that brings good luck and prosperous business.
It is said that a cat raising his right hand invites good luck, and a cat raising his left hand invites people (customers), so it is recommended to decorate it as a set. It's perfect for work or shop objects, and it's also nice to decorate your home interior.
FUN! JAPAN EDITORS' VIEW
Gorgeous beckoning cat with real gold leaf
There is an oval coin in the hands of the beckoning cat! Premonition of improving your fortune♪
Gold leaf is about 0.0001 to 0.0002 mm thin! Gold figurine made by a long-established brand in Kanazawa
Gorgeous with a cute expression! Golden beckoning cat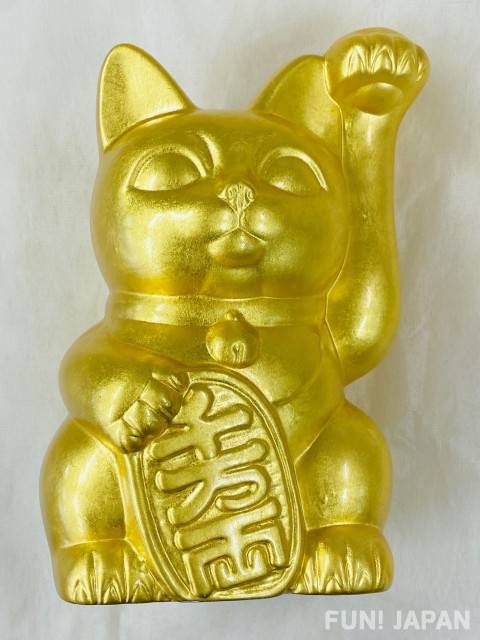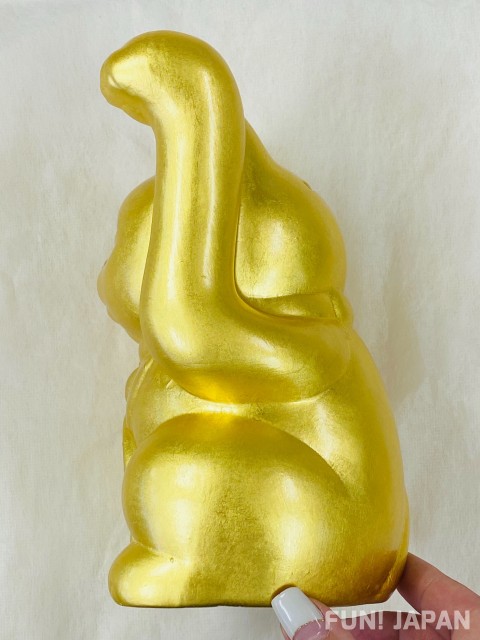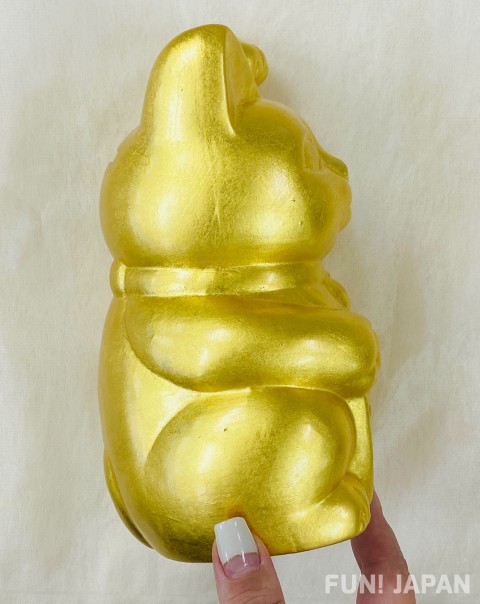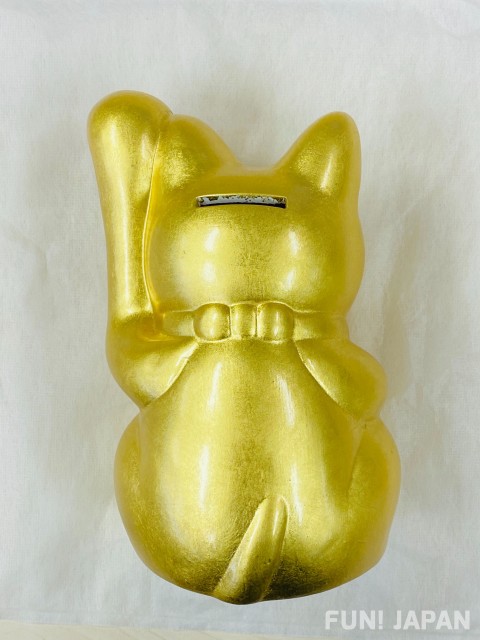 Big eyes, beckoning gestures, and an oval coin in one hand! "Good luck beckoning cat (right / left hand) (L)" is an auspicious cat figurine made by a long-established manufacturer in Kanazawa. It is said that "Maneki Neko" (beckoning cat) brings happiness just by decorating it in a familiar place, and its cute form is soothing just by looking at it. It also features a color called gold, which is auspicious for "Feng Shui". As you can imagine, gold is the recommended color for the luck of money and for improving your financial fortune.
It has a Japanese design and is gorgeous, so if you give it to your business partner or your loved one, they would surely be pleased.
Beckoning Cat using Kanazawa foil, a tradition of 400 years in Kanazawa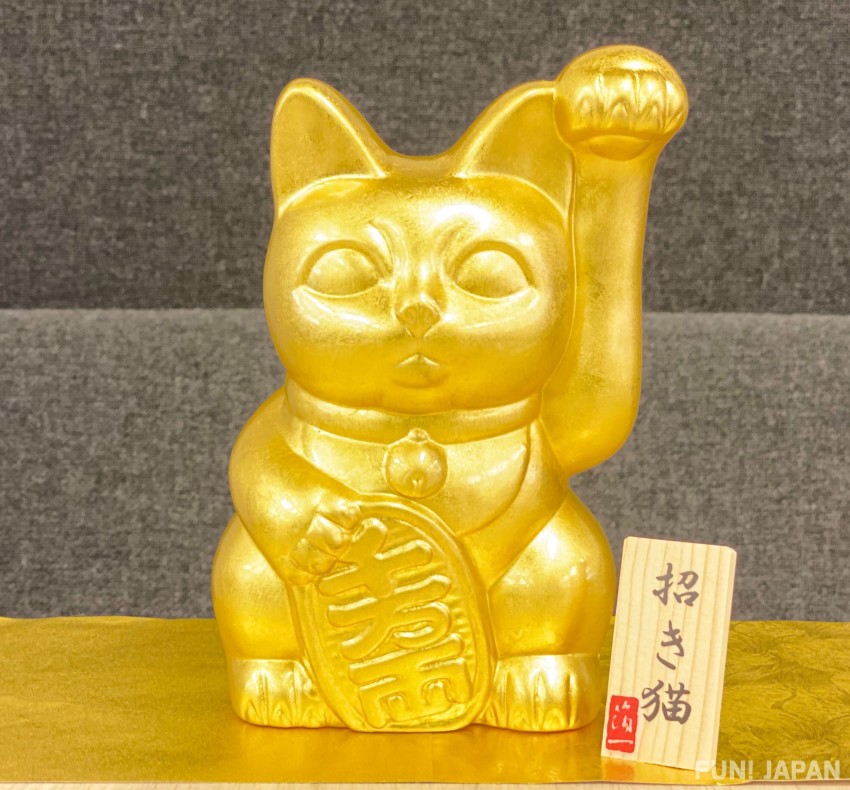 Kanazawa accounts for more than 98% of Japan's gold leaf production. Gold leaf is used in various crafts such as lacquer ware and pottery, as well as temples and shrines with high historical value such as Kinkakuji Temple and Nikko Toshogu Shrine.
Hakuichi is a long-established brand of Kanazawa foil, which was founded in 1975, and is a company that has been making various trials using gold leaf, starting with crafts, cosmetics, food, and architectural decoration. Gold leaf is said to be about 0.0001 to 0.0002 mm thin, and masterful skills are indispensable for the work of applying that thin gold leaf.
This "Good luck beckoning cat (right / left hand) (L)" is also a product created by such traditional Japanese techniques.
The cute and auspicious "Lucky Cat" is rapidly gaining popularity as a gift!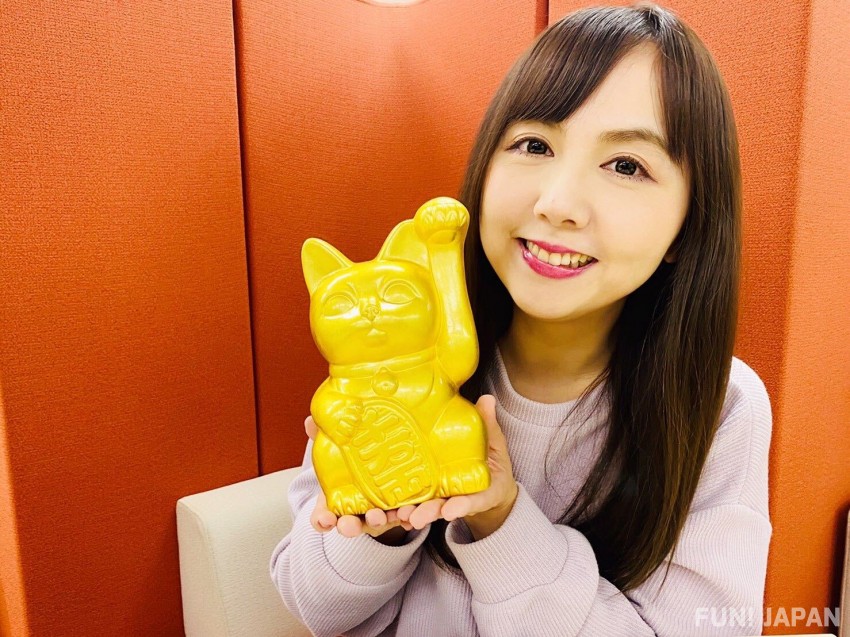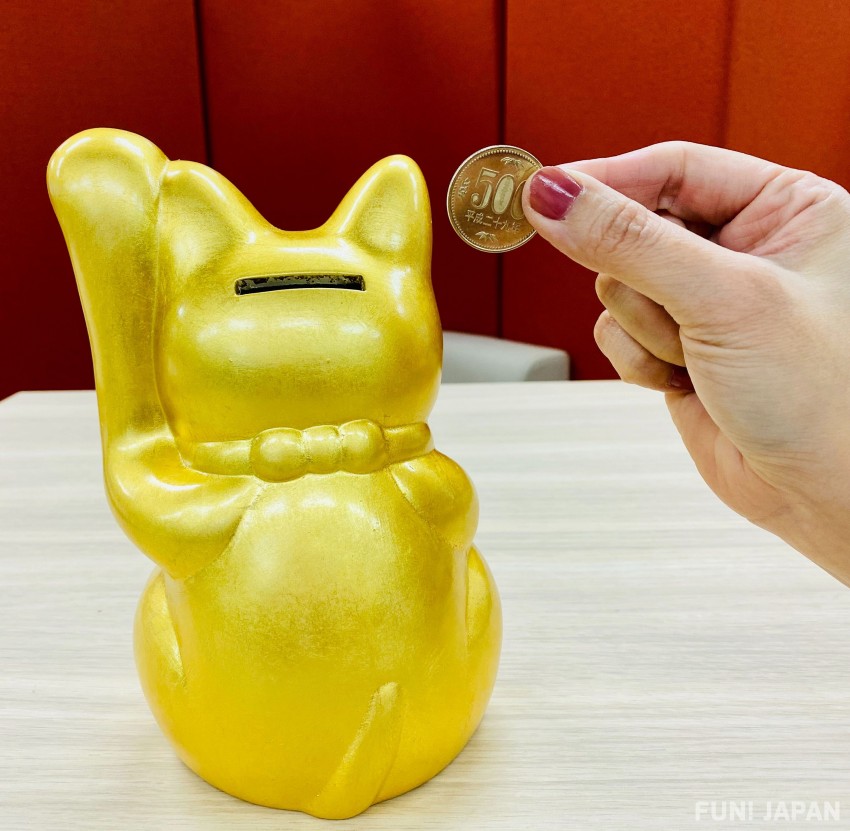 "Maneki Neko" or beckoning cat has many fans overseas. Due to being an auspicious gift and being a lovely cat figurine, its popularity has skyrocketed recently! It is recommended as a celebration of new store opening and new business, and as a gift for loved ones. How about a small gift for those who like Japan?

Good luck beckoning cat (right / left hand) (L)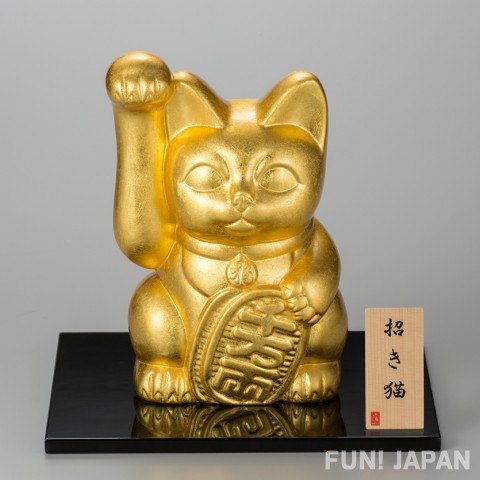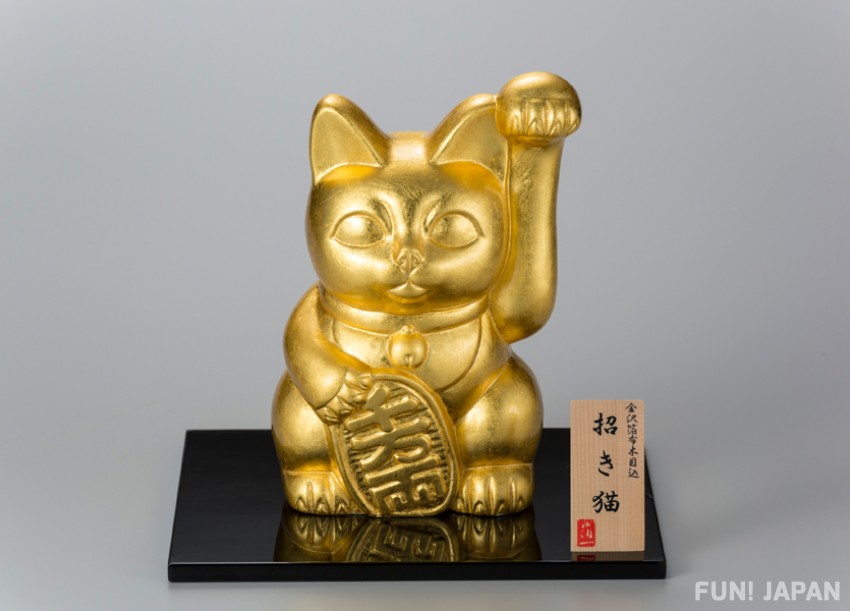 Product information
Size

[Main body] Length 13 cm x Width 11.5 cm x Height 19 cm
[Box] Length 21 cm x Width 19 cm x Height 23 cm

Weight: 880g
Material: Porcelain
Remarks: Comes in a case, wooden tag, and stand
Made in Japan
Made by HAKUICHI Co., Ltd.
*This product is a on demand product. Regardless of whether the funding goal is reached, the product will be delivered. If the funding goal is reached, all those who have purchased the product will receive a 1000-yen coupon that can be used from their next purchase.
*Timing and amount of production lots may vary by product. Final product may differ partially in design from what is shown.
*Since all products are handmade, products may vary and have some differences from what is shown. All products are made new and are unused, but please understand before placing an order.
* Delays to shipping times may occur depending on the order status, the supply of materials, manufacturing process, etc.
* Depending on the monitor settings, the colors actual products may appear differently.
*After a product arrives, returns and refunds will only be accepted if the product is defective upon arrival.
*If the number of orders is much more than the prediction, delivery may be delayed, or the orders exceeded may be cancelled.
Estimated delivery date
We will ship items by the sequential order from the end of the month following the month of purchase.
However, if there are many orders, additional production will be required and shipping may be delayed.