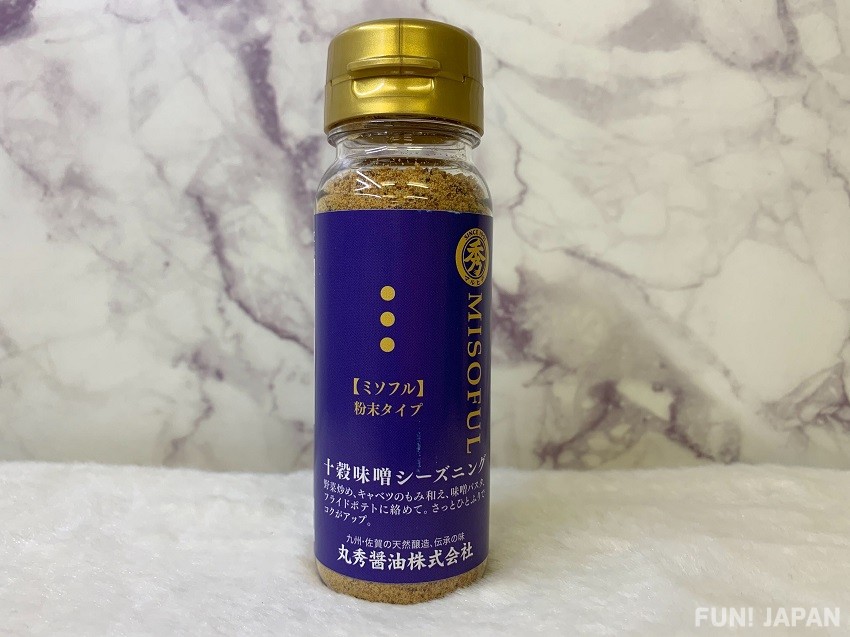 The Introduction of Ten Grain Miso Seasoning Powder Type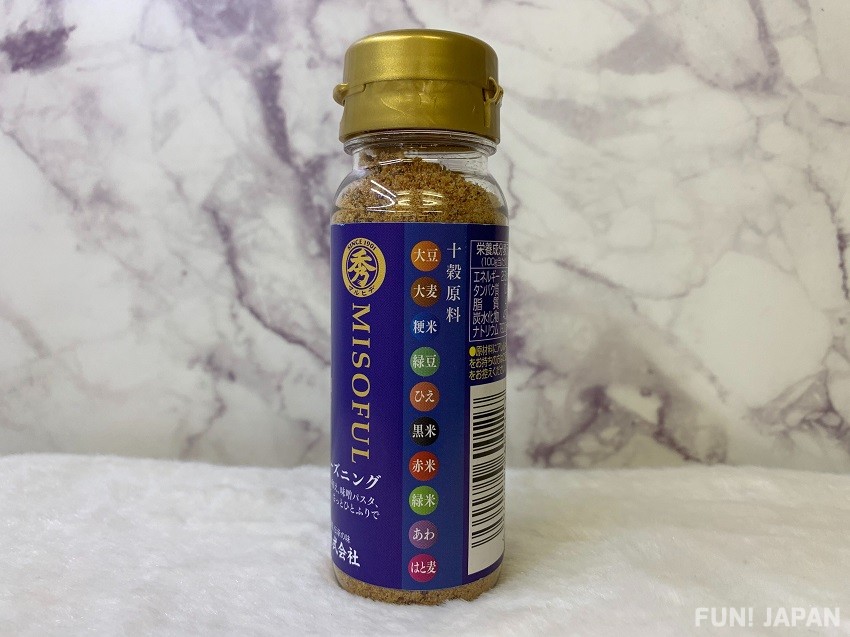 This is 10 different kinds of Japanese assorted grains that make up a ten grain miso seasoning which has been dried, creating a delicious furikake. It's perfect for things such as fried vegetables, Chinese-style fried rice​, boiled vegetables and much more. If you mix it with some mayonnaise, you can create a stylish dipping sauce, or maybe mix it with some pasta that's been cooked with olive oil to create a miso-flavoured pasta dish. There are so many ways to use this convenient product!
The Product Information of Ten Grain Miso Seasoning Powder Type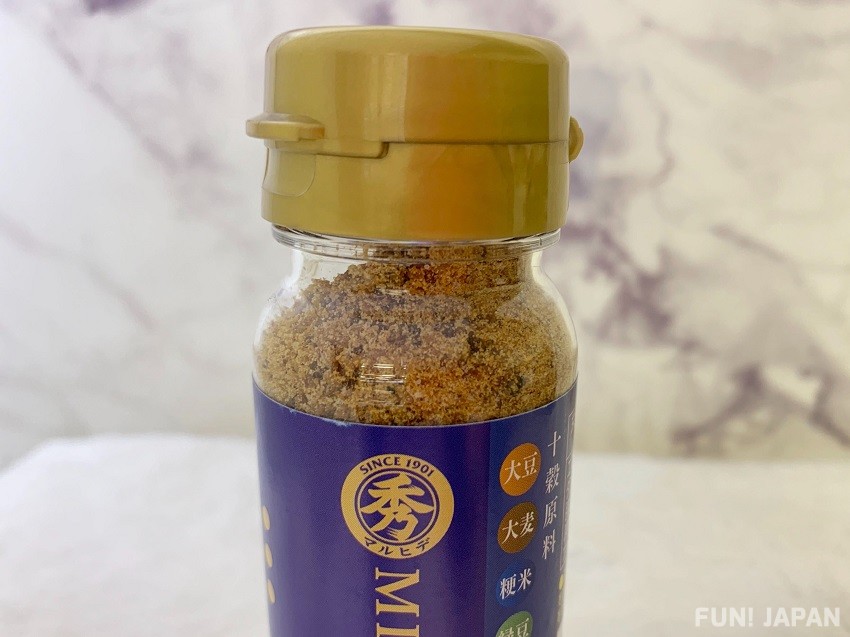 Prefecture of Origin / Seller: Saga



Manufacturer: Maruhide Shoyu Co., Ltd.
Ingredients: Ten Grain Miso (Soybean (Non-GM) , Barley, Salt (Goto Salt) , Nonglutinous Rice, Black Rice, Red Rice, Mung Bean, Millet, Green Rice, Adlay, Sawa Millet) , Dextrin
Size / Capacity: 60g
Weight (Contents inc.): 100g
Expiry date: 2022/04/1
Estimated delivery date
Any time from the middle towards the end of the following month after your purchase is made.
Cautions
* Delays to shipping times may occur depending on the order status, the supply of materials, manufacturing process, etc

* Depending on the monitor settings, the colors actual products may appear differently.
*After a product arrives, returns and refunds will only be accepted if the product is defective upon arrival.
*If the number of orders is much more than the prediction, delivery may be delayed, or the orders exceeded may be cancelled.