Sprinkle Natto (Set of 5) F_002-5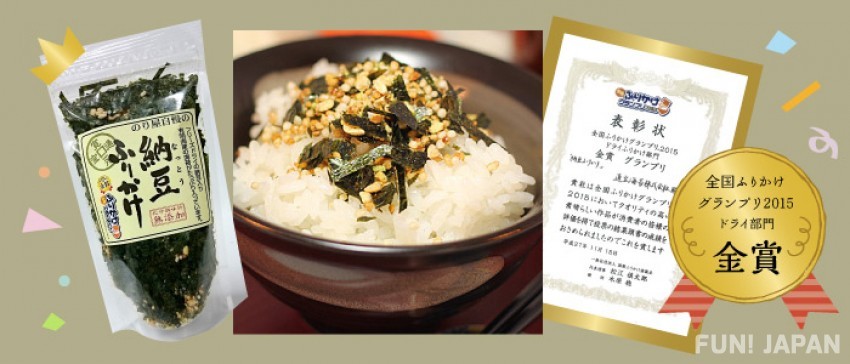 The Introduction of Sprinkle Natto
A natto sprinkle that uses plenty of freeze-dried ground natto and flavorful seaweed.
The Product Information of 

Sprinkle Natto
Producing area: Kumamoto Prefecture

Manufacturer name: Tsuho
Ingredients: Dried natto (including soybeans) (Japan production), kelp, dried paste, sardines, sugar, matcha flavored granules (including wheat and chicken), soy sauce, hail, salt, mirin, fructose, fermented seasoning, yeast Extract, dried sardines, grilled shrimp, seafood extract, bonito flake, brown sugar honey, dextrin, kelp, dried bamboo shoots, grilled chin (flying fish)
Size: Width 100 x Depth 50 x Height 180 mm
Weight: 40g
Estimated delivery date
Any time from the middle towards the end of the following month after your purchase is made.
Cautions
* Delays to shipping times may occur depending on the order status, the supply of materials, manufacturing process, etc
* Depending on the monitor settings, the colors actual products may appear differently.
*After a product arrives, returns and refunds will only be accepted if the product is defective upon arrival.
*If the number of orders is much more than the prediction, delivery may be delayed, or the orders exceeded may be cancelled.。