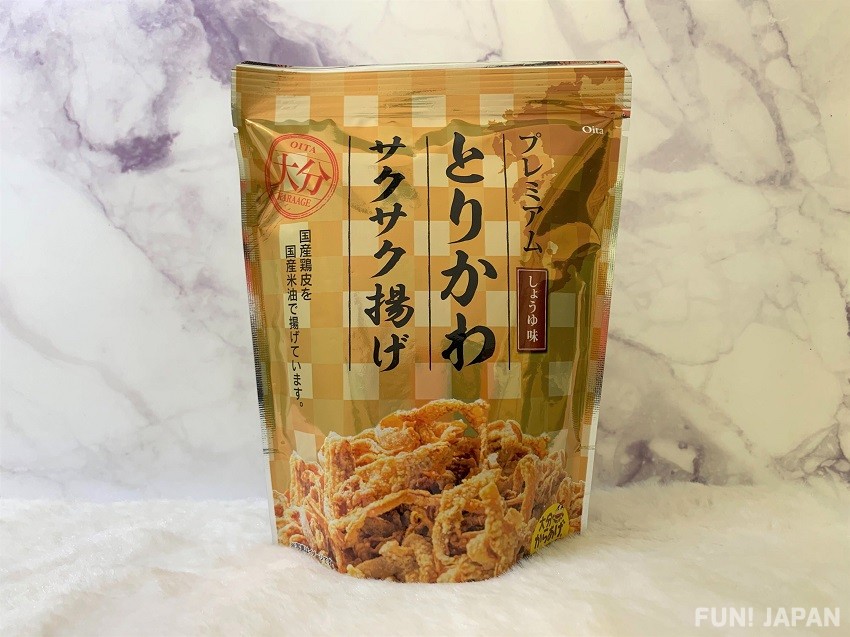 The Introduction of Premium Crunchy Fried Chicken Skin - Soy Sauce Flavour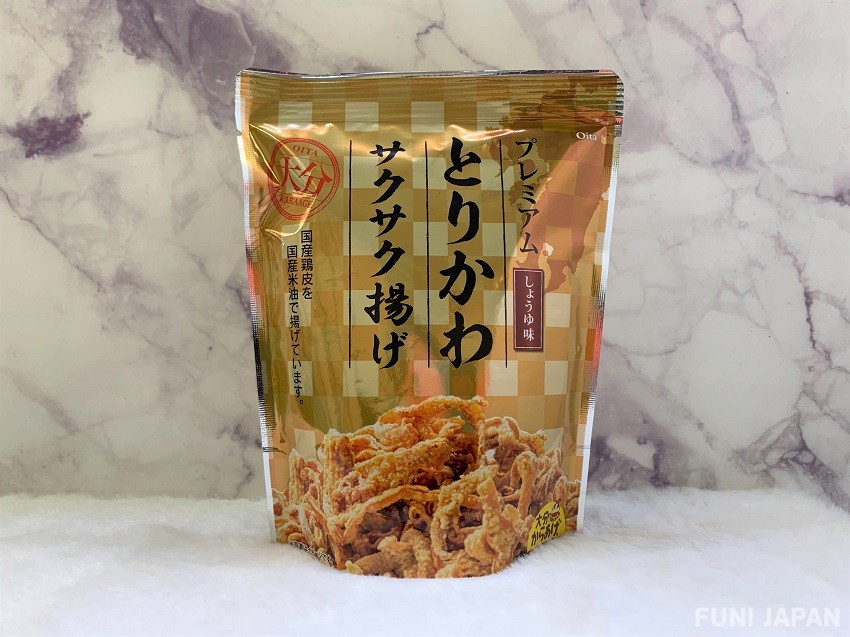 The umami of the chicken skin has been brought out using chicken stock and salt from Okinawa, before being coated and fried. It's a simple dish that never gets boring.

4 Main Points:
It uses rice oil which is good for health and skin

Uses 100% Japan-raised chicken
Is being hygenically manufactured at a factory in Oita Prefecture
It uses absolutely no additives
You can eat it as-is, or as a topping for something such as salad.

The Product Information of Premium Crunchy Fried Chicken Skin - Soy Sauce Flavour