【OUTLET PRICE (Last 1 Set!】Orchard Orange Jelly ★green box★(Set of 7) F_065-7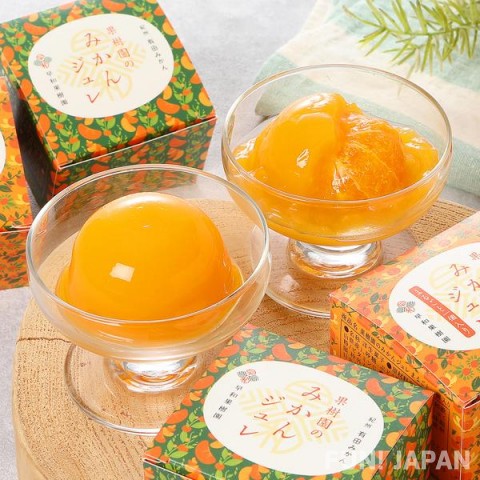 The Introduction of Orchard Orange Jelly (green box)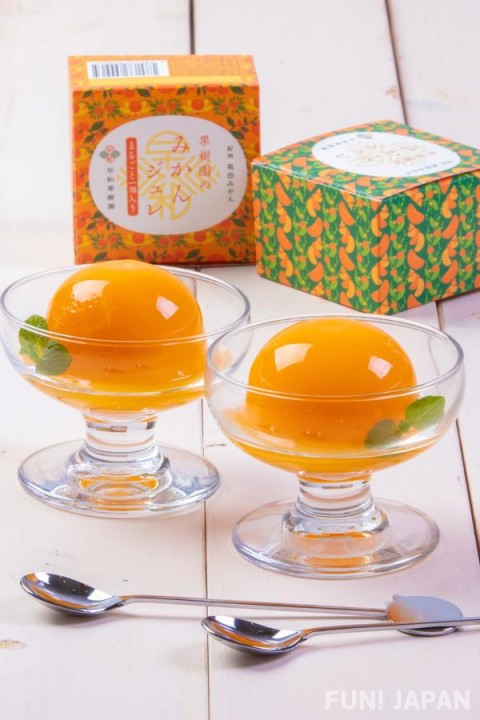 ※This product contains only one type of Orchard Orange Jelly (green box)
A high-class additive-free jelly that is gently hardened with agar and konjac flour without using gelatin. 91% of Wakayama Arita mandarin orange juice is used to create a rich flavor. This product is also recommended for children as baby food. It can be frozen and served the whole bottle as a sherbet.
The Product Information of Orchard Orange Jelly (green box)
Producing area: Wakayama Prefecture

Manufacturer name: Sowakajuen
Ingredients: mandarin orange (produced in Wakayama prefecture), sugar, glucose, agar, konjac flour / vitamin C
Weight: 90g
Expiry date: 10/10/2021 
Estimated delivery date
Any time from the middle towards the end of the following month after your purchase is made.
Cautions
* Delays to shipping times may occur depending on the order status, the supply of materials, manufacturing process, etc.
* Depending on the monitor settings, the colors actual products may appear differently.
*After a product arrives, returns and refunds will only be accepted if the product is defective upon arrival.
*If the number of orders is much more than the prediction, delivery may be delayed, or the orders exceeded may be cancelled.