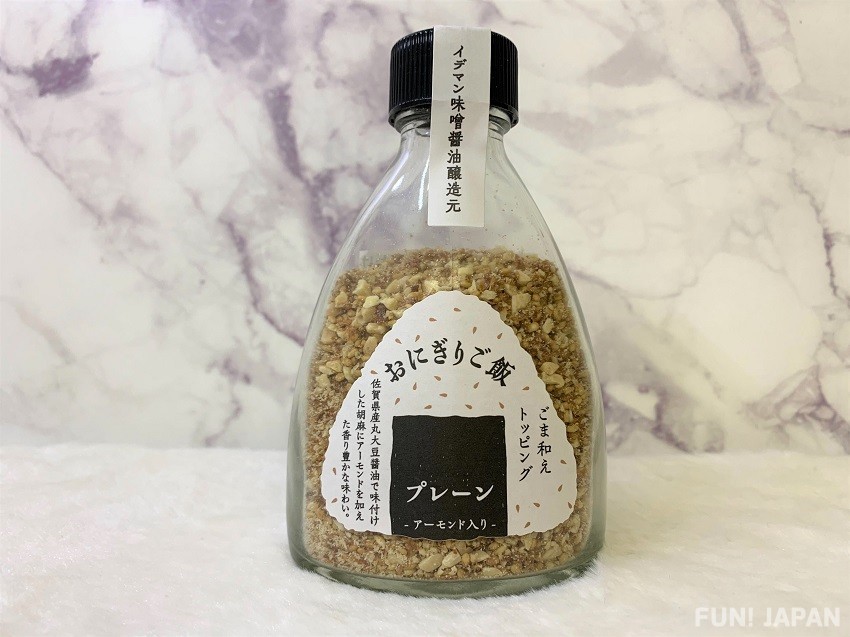 The Introduction of Onigiri Rice Furikake (Plain)
This is a delicious furikake that has sesame and almond mixed with Saga Prefecture soybeans that have been flavoured with soy sauce. It doesn't have to be onigiri, you can use this crunchy furikake on any type of rice. It's also recommended as a salad topping.
The Product Information of Onigiri Rice Furikake (Plain)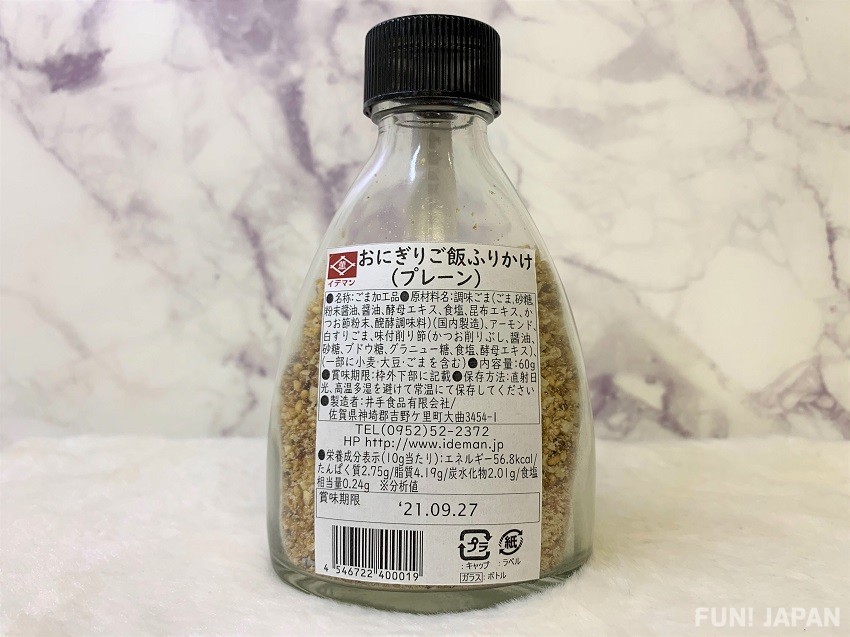 ※The date in the photo is for reference only
Prefecture of Origin / Seller: Saga



Manufacturer: Ideman Co., Ltd.
Ingredients: Sesame Seasoning (Sesame, Sugar, Powdered Soy Sauce, Soy Sauce, Yeast Extract, Salt, Kelp Extract, Katsuo Powder, Yeast Seasoning) , White Sesame, Dried Bonito Shavings
Size / Capacity: 60g
Weight (Contents inc.): 240g
Estimated delivery date
Any time from the middle towards the end of the following month after your purchase is made.
Cautions
* Delays to shipping times may occur depending on the order status, the supply of materials, manufacturing process, etc

* Depending on the monitor settings, the colors actual products may appear differently.
*After a product arrives, returns and refunds will only be accepted if the product is defective upon arrival.
*If the number of orders is much more than the prediction, delivery may be delayed, or the orders exceeded may be cancelled.