The Introduction of 

Mikapon 360ml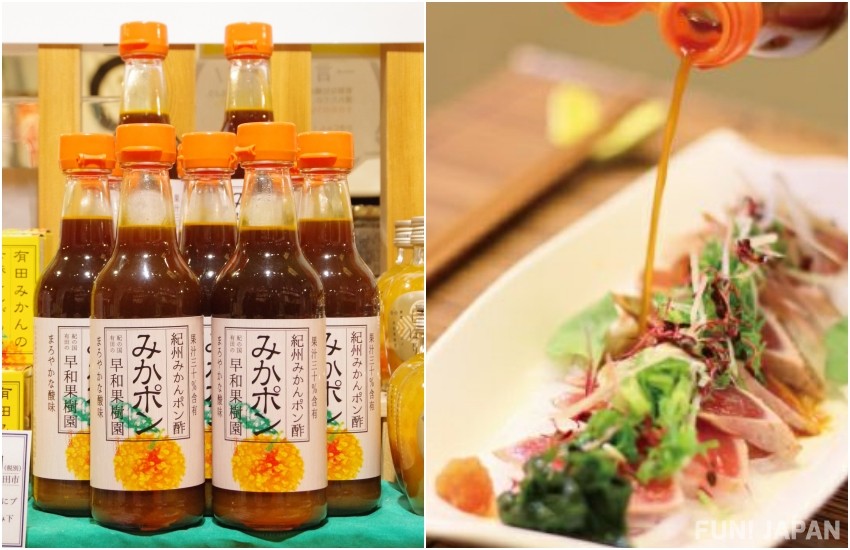 Based on 100% mandarin orange juice that has been used abundantly, a blend of yuzu, orange, and the rare spring citrus "Ogonkan" juice. It is a mandarin orange ponzu with a mellow sourness that is particular about "delicious ponzu".
The Product Information of Mikapon 360ml
Producing area: Wakayama Prefecture

Manufacturer name: Sowakajuen
Ingredients: Shoyu (honjo), citrus juice, mandarin orange, yuzu, orange, golden citrus, brewed vinegar, sugar, dried bonito extract, kelp extract, salt, seasonings (amino acids, etc.)
Capacity: 360ml
Estimated delivery date
Any time from the middle towards the end of the following month after your purchase is made.
Cautions
* Delays to shipping times may occur depending on the order status, the supply of materials, manufacturing process, etc.
* Depending on the monitor settings, the colors actual products may appear differently.
*After a product arrives, returns and refunds will only be accepted if the product is defective upon arrival.
*If the number of orders is much more than the prediction, delivery may be delayed, or the orders exceeded may be cancelled.