"coconeco" Muji, Tora, Mike, Buchi, Leopard, Tiger as a Parent-child Set (2 pieces) 1211-02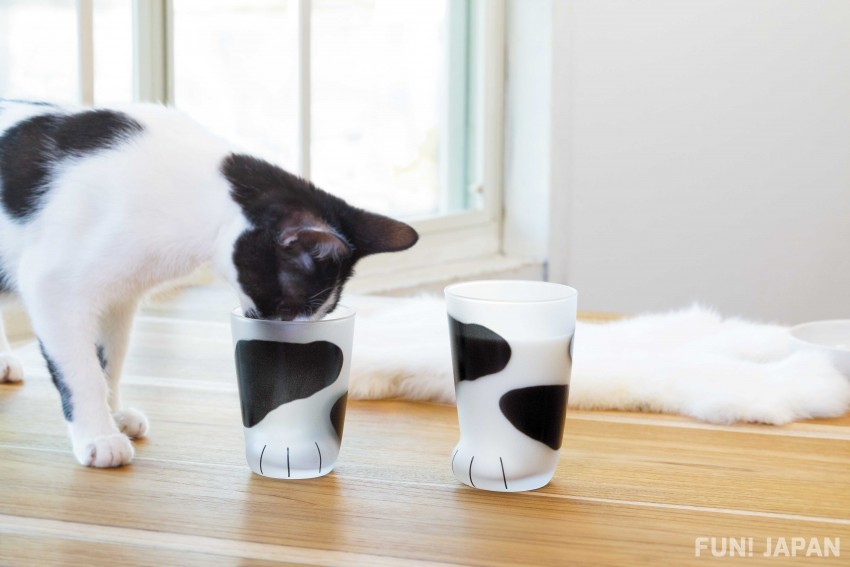 A pink paw is also drawn on the bottom of this glass. Not only are the shapes and designs cute! When you add a drink, the image changes completely and you can enjoy SNS-worthy visuals. How will it change? Let's take a look.
This time, we have prepared a pattern of coconeco - Muji, Tora, Mike, Buchi, Hyo, and Tiger. A total of two cat-patterned glasses with the same pattern, one kitten and one parent cat, will be sold as a set.
FUN! JAPAN EDITORS' VIEW
A glass whose image changes when you add a drink

A cute design that even adults will want
A perfect concept for everyday use and party use
Various design ideas
When you add a drink, the cat-likeliness becomes more apparent. Let's take a look one by one.
Muji (single color cat)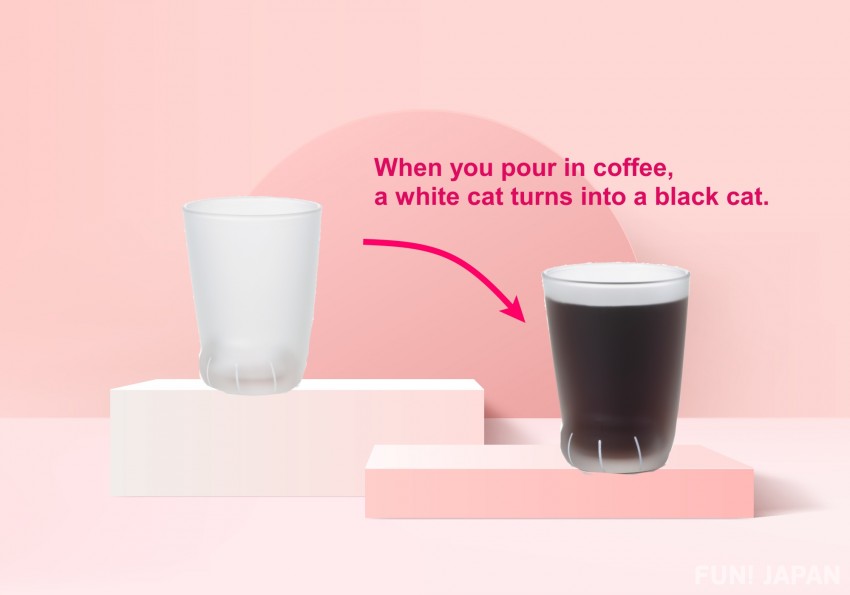 When you pour in coffee, a white cat turns into a black cat.
Mike (calico cat)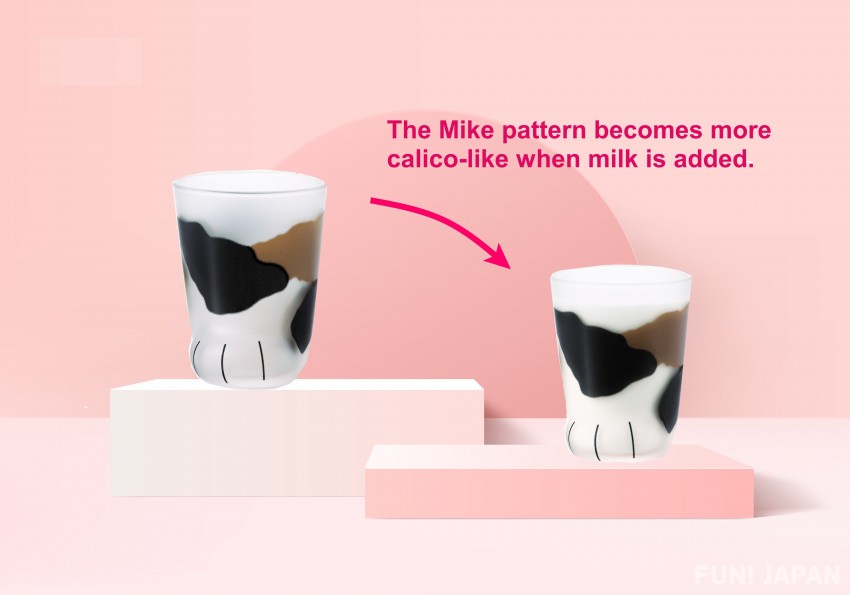 The Mike pattern becomes more calico-like when milk is added.
Tora (tabby cat)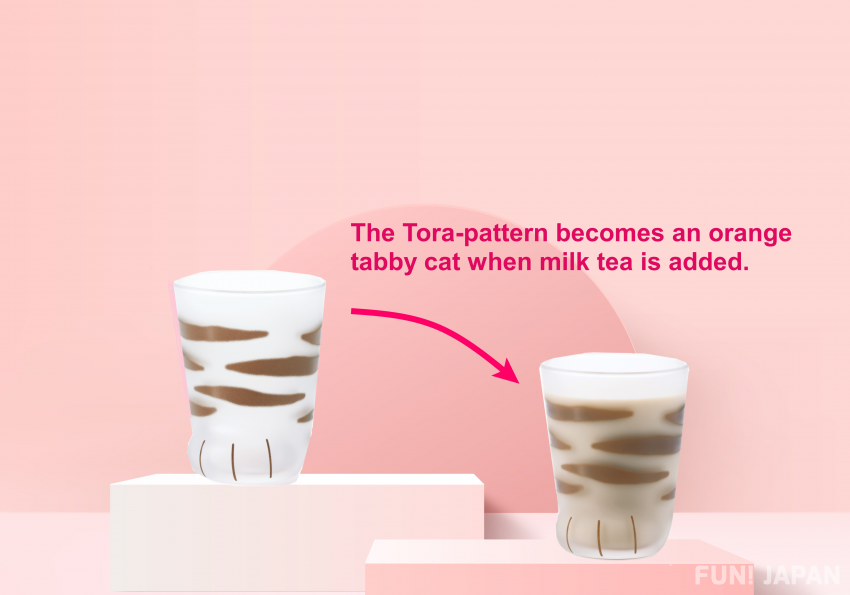 The Tora-pattern becomes an orange tabby cat when milk tea is added.
Buchi (cow cat)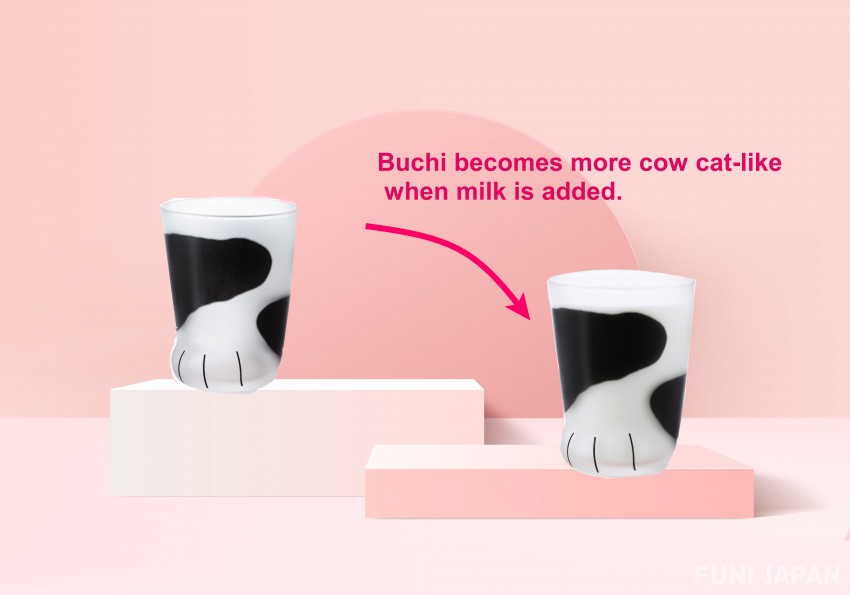 Buchi becomes more cow cat-like when milk is added.
Check under the glass too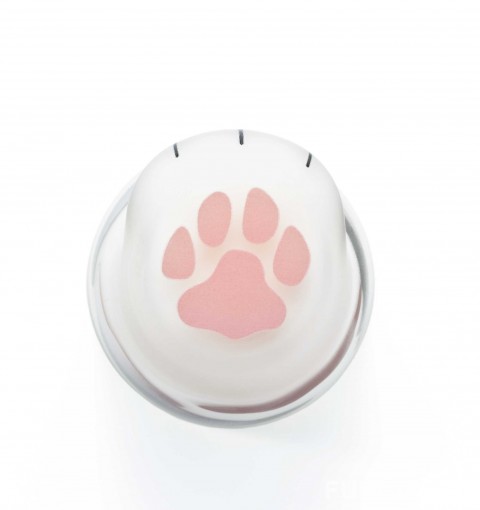 It expresses a cute paws.
There are 6 types of patterns available this time: Muji, Tora, Mike, Buchi, Hyo, and Tiger.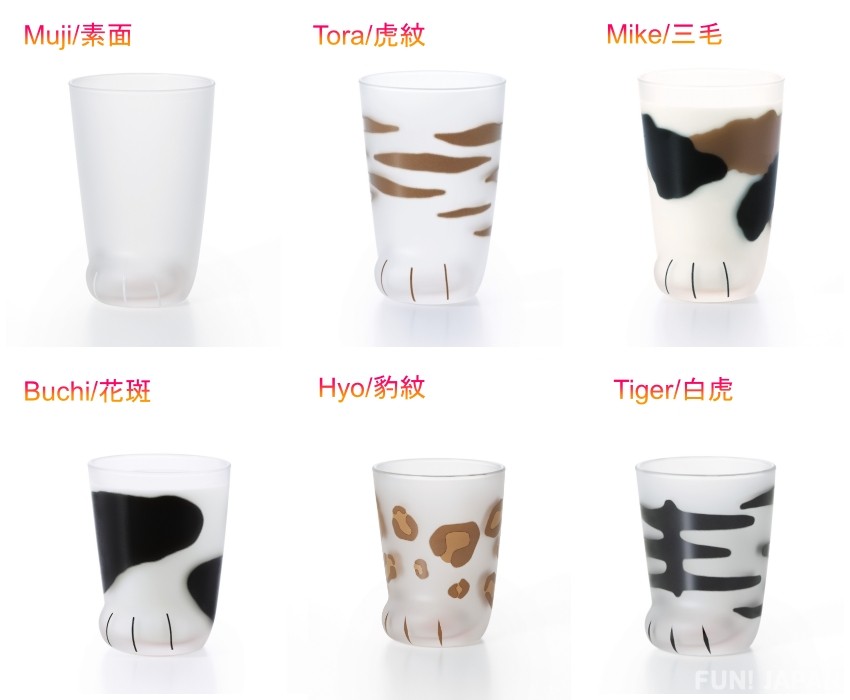 Product Information
Size:

Kitten: Maximum diameter 72mm Mouthpiece diameter 72mm Height 92mm Capacity 230ml
Parent cat: Maximum diameter 75mm Mouthpiece diameter 75mm Height 110mm Capacity 300ml

Box size: Length 225 mm x Width 161 mm x Height 87 mm
Made in Japan
Made by Ishizuka Glass Co., Ltd.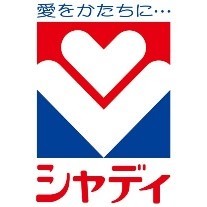 *Timing and amount of production lots may vary by product. Final product may differ partially in design from what is shown.

*Since all products are handmade, products may vary and have some differences from what is shown. All products are made new and are unused, but please understand before placing an order.
* Delays to shipping times may occur depending on the order status, the supply of materials, manufacturing process, etc.
* Depending on the monitor settings, the colors actual products may appear differently.
*After a product arrives, returns and refunds will only be accepted if the product is defective upon arrival.
*If the number of orders is much more than the prediction, delivery may be delayed, or the orders exceeded may be cancelled.
Estimated delivery date
We will ship items by the sequential order from the end of the month following the month of purchase.
However, if there are many orders, additional production will be required and shipping may be delayed.
What is the response time for inquiries?
We accept inquiries by e-mail 24 hours a day, 365 days a year, but we will respond within business days (10 to 17 o'clock on weekdays in Japan time). In the case of no-business days such as weekends, holidays, etc., it will be handled on the next business day. Thank you for your understanding.