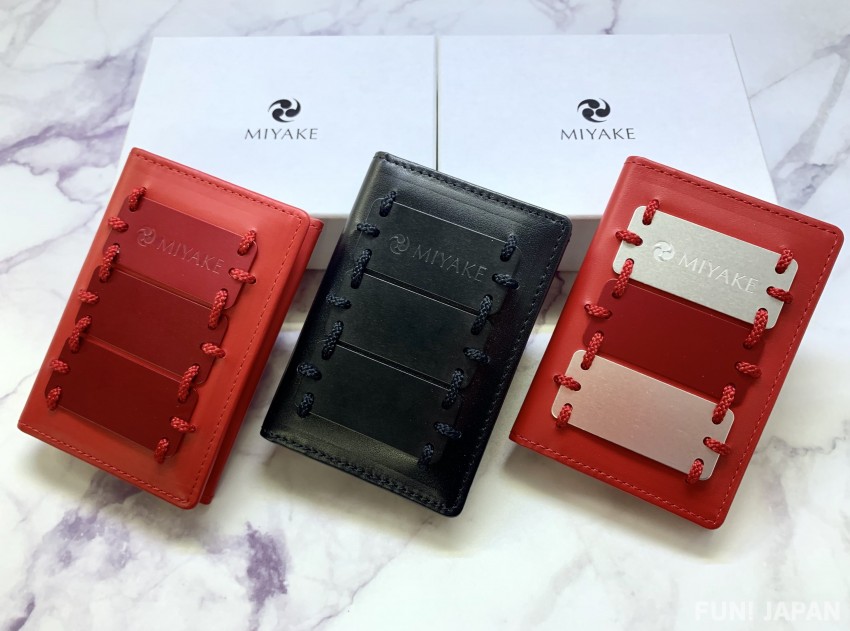 If you are looking for a business card holder that has a good design and eye-catching, we recommend the business card holder "HIDEYOSHI" from "Kyoto MIYAKE". It is a stylish and innovative design that applies the technique of making Kyo-ningyo (Kyoto doll) armor, which is known as a traditional craft of Kyoto, and is often introduced in the Japanese media. It is also a recommended gem for employment celebrations.
FUN! JAPAN EDITORS' VIEW
Applying Kyo-ningyo armor making technique known as a traditional craft of Kyoto
All processes are handmade by traditional craftsmen one by one
Excellent storage capacity and functionality as well as design
Accented with 3 metal plates! Excellent storage capacity and functionality as well as design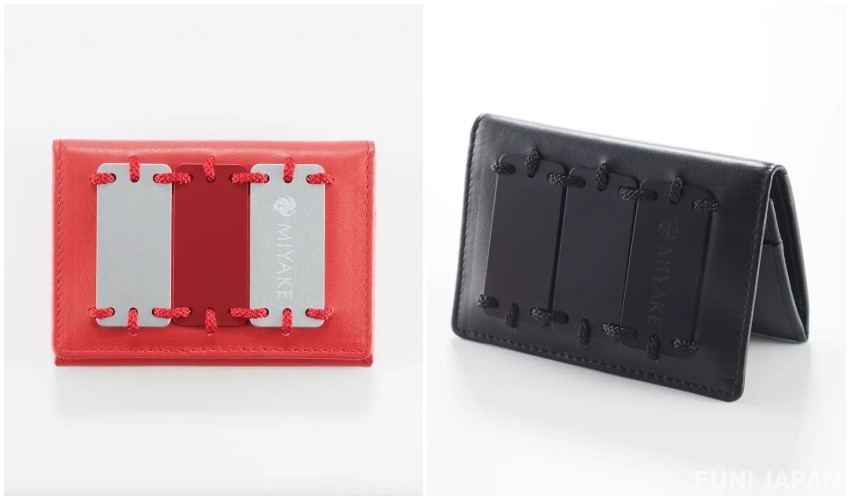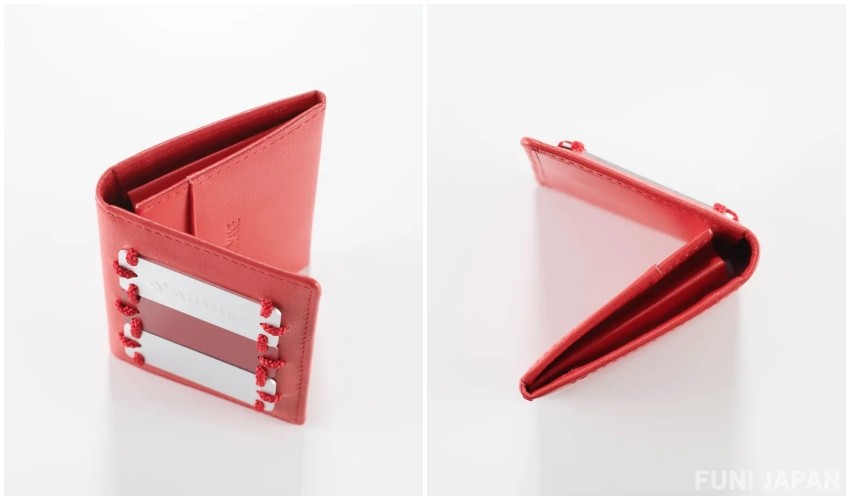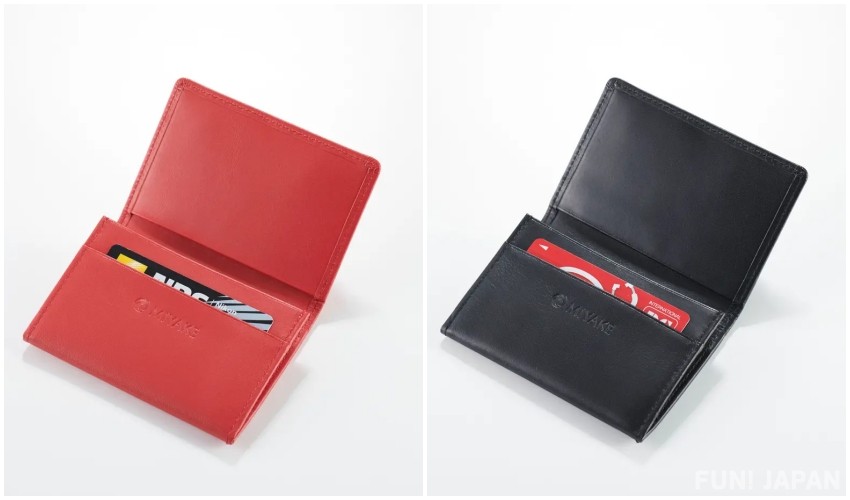 A business card holder that utilizes armor manufacturing technology. Three metal plates are designed on the top of the business card holder for an accent. There are many processes involved, such as drilling holes in the leather to attach the metal plate, knitting the plate with braids, sewing the leather, etc., all of which are done by craftsman's hand wholeheartedly.
In addition to the design, it also has excellent storage capacity and functionality. There are folds on the side, and the thickness changes depending on the number of business cards, so even if the number of business cards increases, there is no worry that "forcibly pushing in and make the shape collapse". There are also two pockets that can store not only business cards but also other cards. The logo mark is casually engraved in the center of the interior.

There are three variations: red, black, and red ichimatsu. It is said that the name was taken from "HIDEYOSHI", the name of TOYOTOMI Hideyoshi, who became a country-ruling man from the low status of serving Nobunaga Oda as a farmer of Owari during the Warring States period. We hope that your network of people will expand in the business scene and that you will be able to succeed in work life. Please use it as a gift such as celebration for getting a job as well.
Utilizing the traditional crafts of "Kyo-ningyo" and armor making techniques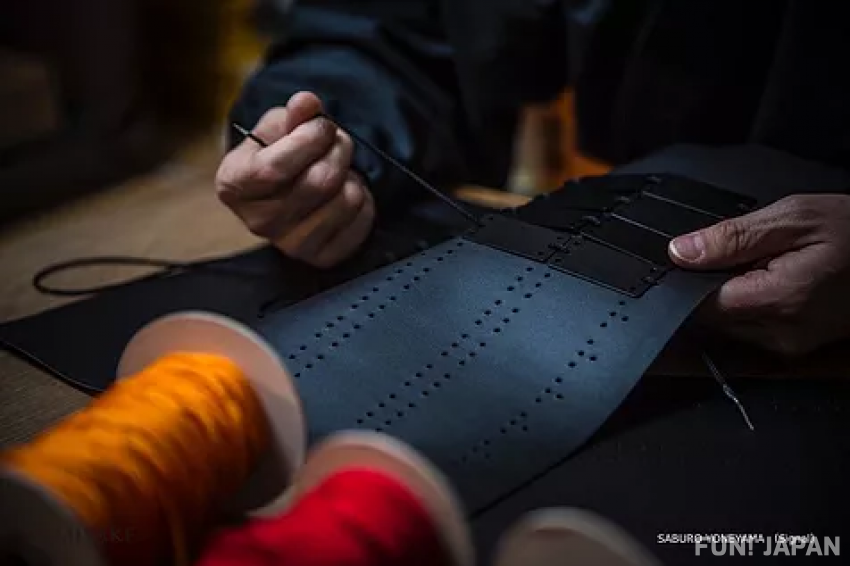 Kyoto MIYAKE sells samurai bags (kacchu bag) and accessories with the desire "to convey the wonderful charm of Japanese traditional culture and crafts to many people around the world". It is a traditional craftsman of Kyo-ningyo. In 2007, we started making familiar items such as bags by utilizing the techniques of making the traditional craft "Kyo-ningyo" and the technique of making armor. After that, in 2013, we announced the "Samurai Armor Bag" in Paris, France, and became a talk of the town. Since then, we have been active worldwide, such as exhibiting at exhibitions around the world. It is also introduced in the Japanese media.
A modern and stylish design that makes the most of tradition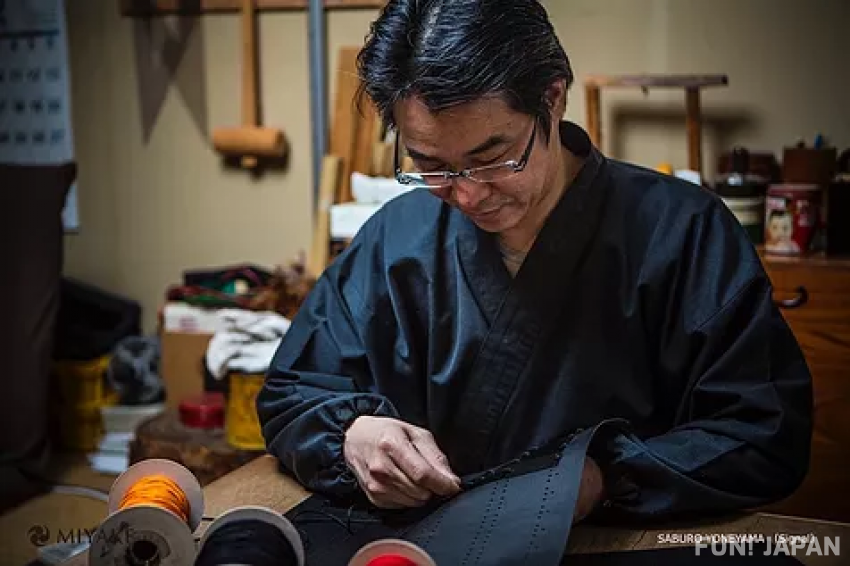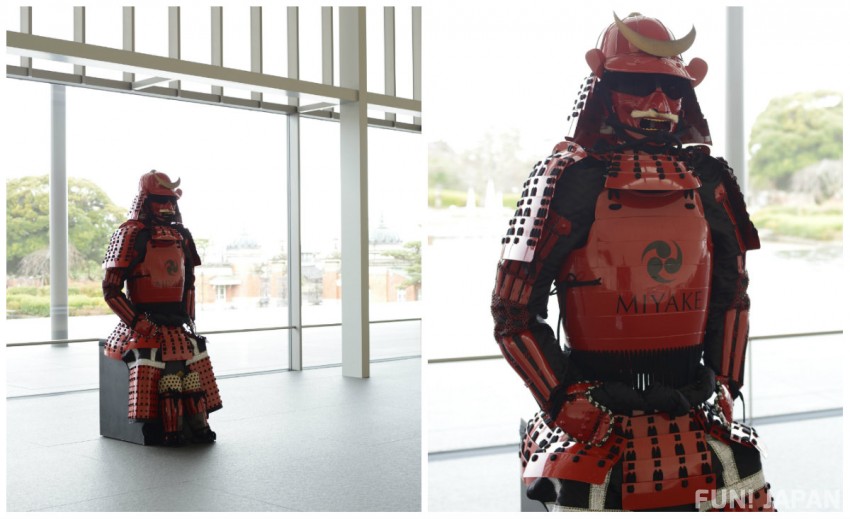 Kacchu (armor and helmet) is the armor that one wore to protect oneself from the enemy during the Warring States period. It is made sturdy by connecting plate-shaped parts such that there are no gaps. And this technology is used for May dolls in armor to be displayed on May 5th (Children's Day) for boys in Japan, and the manufacturing method is now applied to bag making. The plate-shaped parts used for the bag are made of light aluminum parts and combined with leather and canvas to create a stylish design that can be seen at a glance while making the most of tradition.
Product Information
Size: width 11 cm, height 7.5 cm, gusset 1.5 cm
Weight: Approximately 70g
Material:

Outer surface: cowhide / aluminum plate / rayon braid
Inner surface: cotton

Made in Japan
Made by Kyoto MIYAKE

*Timing and amount of production lots may vary by product. Final product may differ partially in design from what is shown.
*Since all products are handmade, products may vary and have some differences from what is shown. All products are made new and are unused, but please understand before placing an order.
* Delays to shipping times may occur depending on the order status, the supply of materials, manufacturing process, etc.
* Depending on the monitor settings, the colors actual products may appear differently.
*After a product arrives, returns and refunds will only be accepted if the product is defective upon arrival.
*If the number of orders is much more than the prediction, delivery may be delayed, or the orders exceeded may be cancelled.
Estimated delivery date
We will ship items by the sequential order from the end of the month following the month of purchase.
However, if there are many orders, additional production will be required and shipping may be delayed.