[Made in Japan / Famous Brand] Yamada Bee Farm Boosting Health Foods Standard Set (Set of 2) S399-02
Regular price
¥12,700
¥0
Unit price
per
Any discounted price will be shown on the page of shopping cart.
Shipping
calculated at checkout.
0已賣出 sold of
※本商品為目標達成型。只有在August 31, 2021 23:55(日本時間)前達成目標數量(15)後才會寄送商品。若未達成目標數量,將於期間結束後全額退款。※This product will only be produced if at least 15 is contributed by August 31, 2021 23:55 (Japan time). In the event that the product does not reach this amount, all orders will be fully refunded after the sales period has ended.※
Calculating time remaining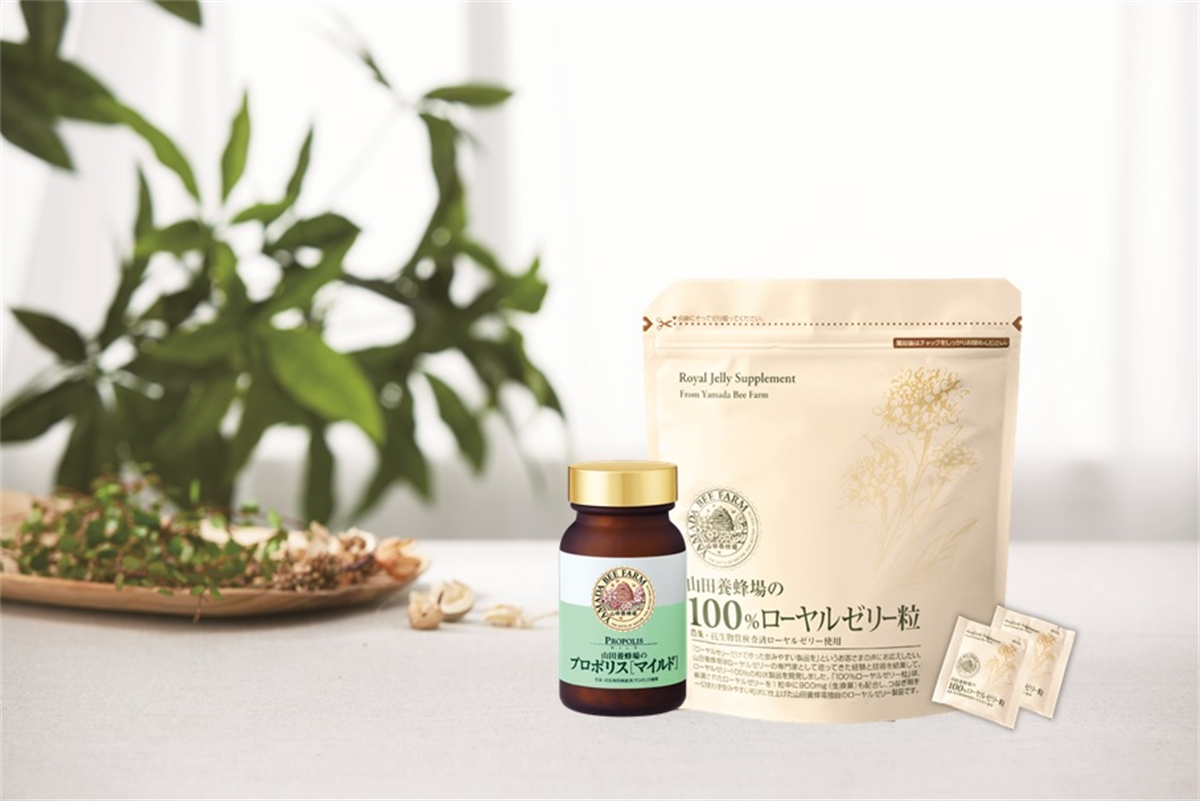 ※This product is being sold on FUN! JAPAN Select Shop within areas outside of the Taiwan region. For customers in Taiwan, please use the official Yamada Bee Farm website. ※

A product perfect for people wanting to increase their immunity and overall nutritional balance throughout their body! If you're someone who can't seem to be able to eat balanced meals throughout the day due to being busy or for whatever other reason, this is a great product for you! "100% Royal Jelly" and "Propolis Mild" are 2 famous products from Japan's "Yamada Bee Farm". Not only are they naturally-derived, but they are a gift of nature to help maintain both a healthy body and mind. These items are receiving high praise from Japanese people as of late, so don't miss out trying them for yourself!
FUN! JAPAN EDITORS' VIEW
The 100% Royal Jelly allows me to get over 40 unique and healthy nutrients quickly and easily!
Since the Propolis includes antibacterial ingredients, it's great to know it's improving my immune system!
Yamada Bee Farm is a brand well-known throughout Japan with over 70 years of history making it trustworthy and of great quality.
Product Introduction - 100% Royal Jelly (in tablet form)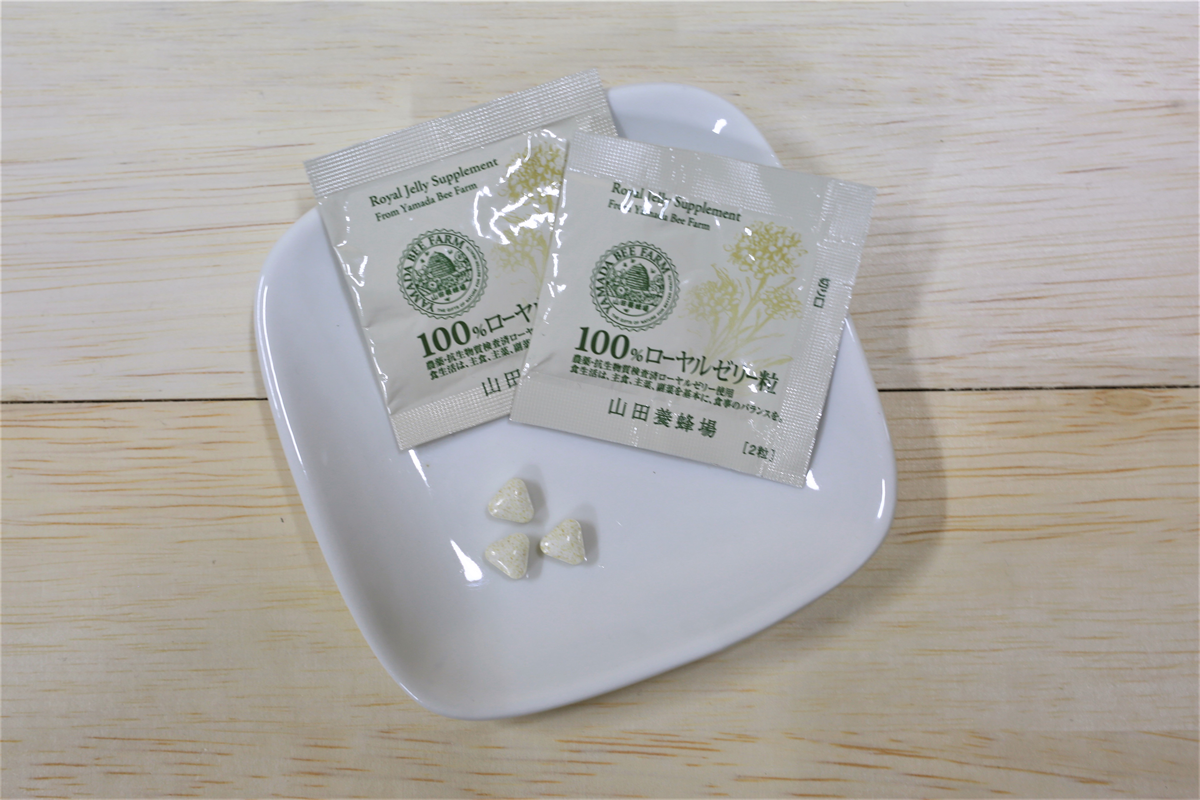 Royal Jelly Containing an Abundance of Nutrition!
There are 3 main nutrients required for this Royal Jelly to help maintain a healthy body and mind (Carbohydrates, Proteins, and Fats), however, there are certain nutrients that people typically don't get enough of being essential amino acids, vitamins, minerals, and more, which is why this Royal Jelly contains over 40 of these essential nutrients to help support a healthy balance, enough so that it has been called the "All-in-one solution" for nutrition. During a questionnaire held in Taiwan, 81% of people said they felt that it improved both their physical condition and strength, while 76% also reported they felt it helped with beauty.
※These statistics are from a questionnaire held in Taiwan in June of 2020 and are the personal opinion of the participants.
Royal Jelly is also known as the "King's Milk" which the queen bee eats. It's because of this that the queen bee grows to 2 or 3 times the size of a worker bee, and lives for 3 to 4 years, or 30 to 40 times longer. Furthermore, the queen bee holds many unique properties over the worker bees. The food supporting the queen bee in being able to do all these amazing things, is what we call Royal Jelly.
100% Royal Jelly, Get the Nutrients You Need!
This product, as the name suggests, uses no other ingredients other than royal jelly, created using an advanced technique that has been honed over the course of many years, it allows Yamada Bee Farm to take the Royal Jelly and only leave the moisture, hardening the substance into a capsule that is easy to consume. They recommend taking 2 capsules per day, and the small form factor makes it easy to carry them around outside so you'll never miss a day no matter how busy! This is currently the #1 product in both Taiwan and Singapore from Yamada Bee Farm's store!
Product Information - Propolis Mild (Chewable Type)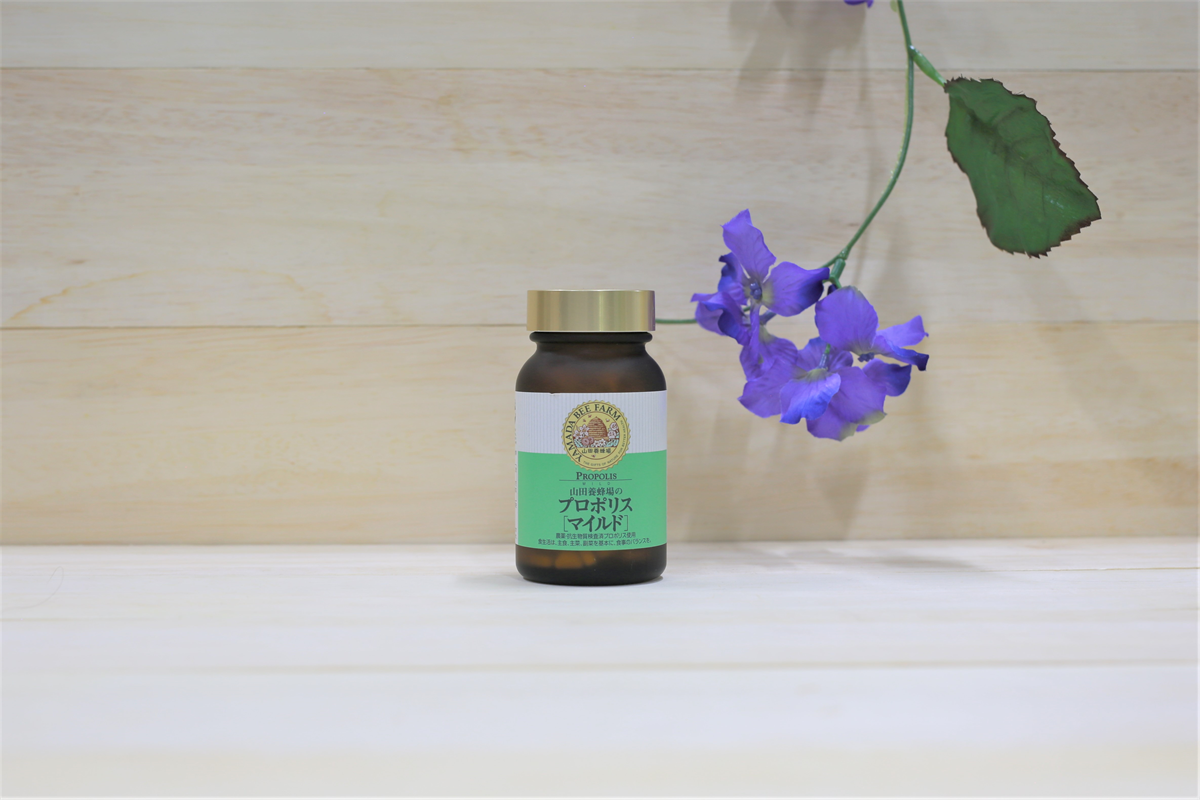 What is Propolis?
When talking about resin, it is usually created using the sprouts of vegetation, or the trunks of trees which have been slightly damaged. Honeybee's use this method instinctively and create something called "Propolis" from this resin which is used as a natural material for defence. Through using this on their nest, it helps protect it against wind, rain, the cold, and outside animals or insects which may want to invade the nest. The substance itself actually contains many beneficial ingredients which provide many benefits such as antibacterials, anti-oxidants, and anti-inflammation. As such, it is often used within health-based research, and has been used throughout history to help with infection and wounds.
Health Foods Created using the Power of Propolis
Propolis is a derivative of cinnamic acid (Artepillin C etc.), it contains flavonoid as well as various vitamins and minerals. It helps increase the body's natural immune strength, and is recognized as a health food that can protect the body. The ingredient used is actually well-known and well regarded around the world, it's Brazil's Green Propolis. Yamada Bee Farm is taking propolis extract they have created and turning it into tablets for consumers.
Propolis Mild uses propolis extract powder then adds in some natural pineapple juice to allow consumers to enjoy the tablet without having to worry about the unique flavour of propolis, and enjoy it more as a snack or sweet while getting the nutrition the body needs.
Who is Yamada Bee Farm?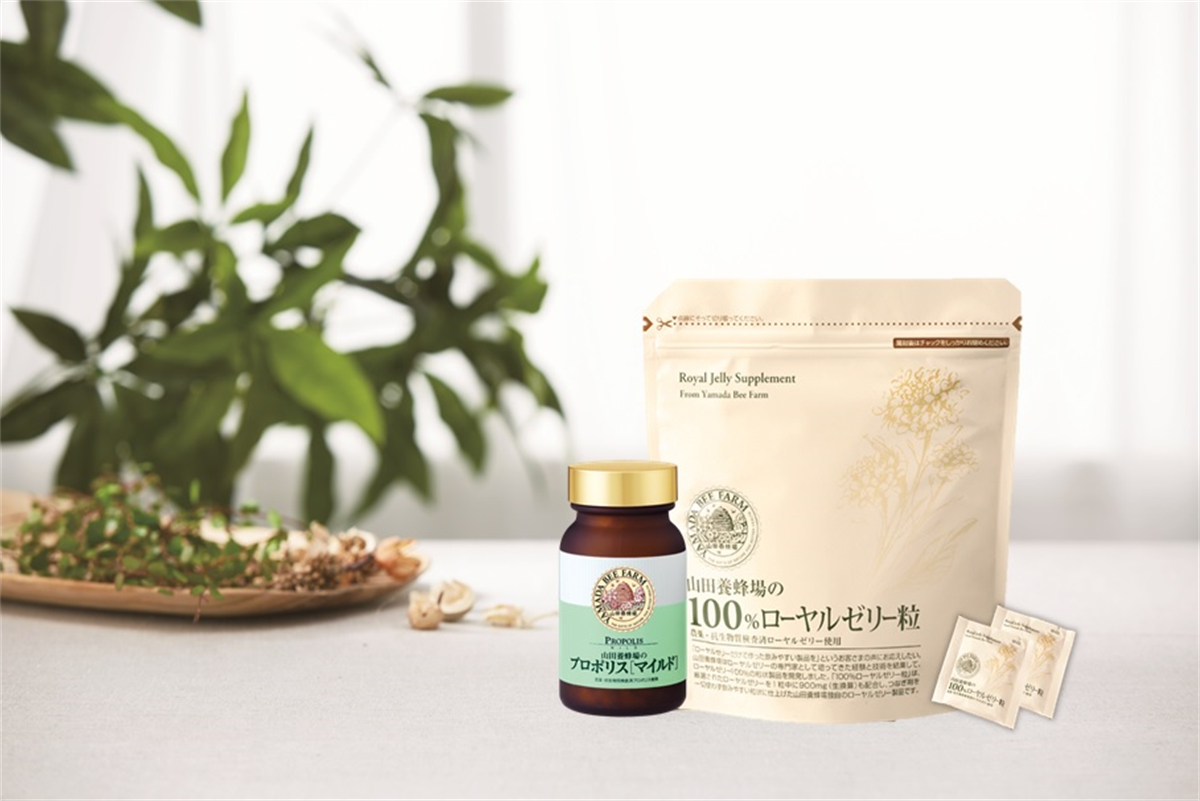 Yamada Bee Farm is a well-known brand throughout Japan based in Okayama Prefecture and has over 70 years of history manufacturing and selling honey, royal jelly, propolis, and many more health-based products from natural ingredients all over the world. They have over 232 quality checks from production to sale, meaning all products are extremely safe, allowing customers to enjoy them without worry. Yamada Bee Farm uses methods passed down throughout history, constantly exploring new methods to develop and create products relating to worker bees.
※Official Website(English):https://yamada-bee-farm.shop/english/
※Official Website(Chinese):https://www.yamada-bee.com.tw/
Estimated delivery date
This product will be delivered from the end of September.
Product Information
Contents:

100% Royal Jelly Capsules (31 Bags of 2) x 1 Bag
Propolis Mild (240 Tablets) x 1

Ingredients:

100% Royal Jelly Capsules:Dried Royal Jelly Extract (Organic Royal Jelly)
Propolis Mild:Powdered Sugar, Propolis Extract Powder, Pineapple Juice Powder, Citric Acid, Starch, Sucrose Fatty Acid Ester

Made in Japan

Made by Yamada Bee Farm
Cautions
※This product is using a crowdfunding based sales model. The product will ship once at least 15 items have been ordered. In the event that the product does not reach this amount, all orders will be fully refunded after the sales period has ended.
※Please ensure you check all allergens and ingredients prior to consuming this product.
---
Share this Product