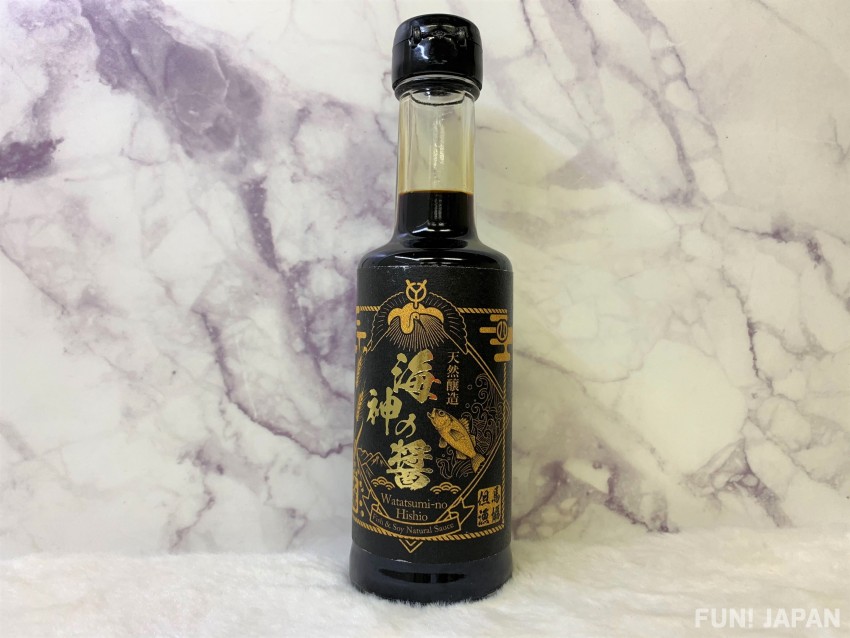 The Introduction of Kaijin-no-Sho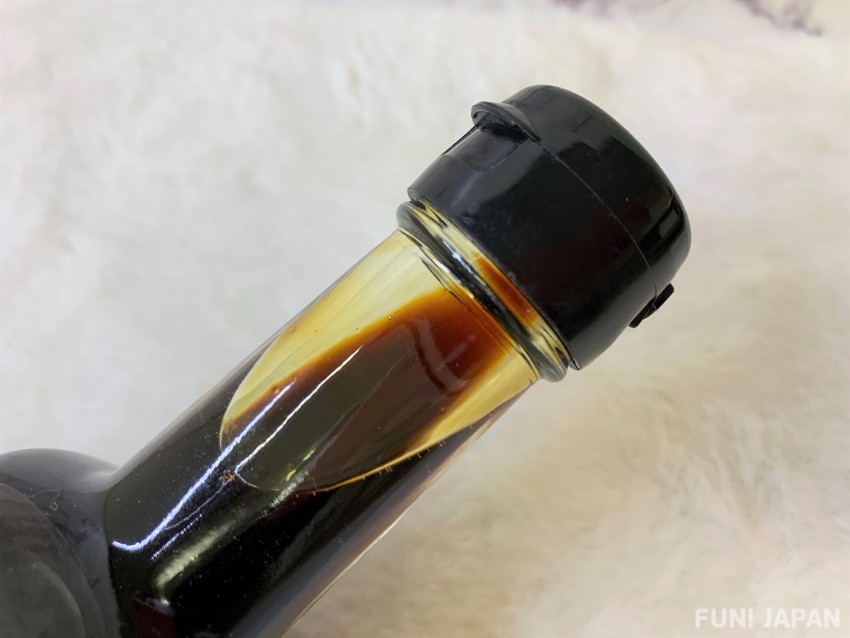 A product made in unison between professionals of the fishing industry and long-established soy sauce warehouse workers. This soy sauce is a beautifully crafted blend of fish sauce created by naturally brewing rockfish and Japanese sandfish​ in malted rice and mixing it with deliciously double-fermented soy sauce. This is an all-purpose soy sauce with no additives that has had the flavour of the Japanese ocean infused.
Using this kind of soy sauce is simple; put it over steak, tofu, or vegetables, use it for pickling, or anything else that your mind can think of.
The Product Information of Kaijin-no-Sho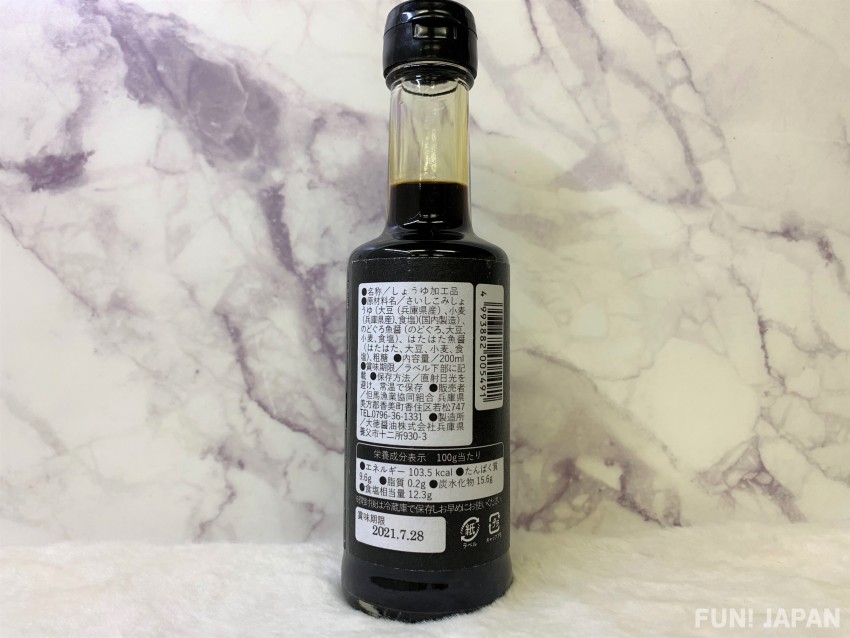 ※The date in the photo is for reference only
Prefecture of Origin / Seller: Hyogo



Manufacturer: Daitoku Shoyu co., Ltd.
Ingredients: Double-fermented Soy Sauce (Soybean (Produced in Hyogo) , Wheat (Produced in Hyogo) , Salt) (Produced Locally) , Rockfish Fish Sauce (Rockfish, Soybean, Wheat, Salt) , Sandfish Fish Sauce (Sandfish, Soybean, Wheat, Salt) , Unrefined Sugar
Allergens: Wheat / Soybean
Size / Capacity: 200ml
Weight (Contents incl.): 470g
Estimated delivery date
Any time from the middle towards the end of the following month after your purchase is made.
Cautions
* Delays to shipping times may occur depending on the order status, the supply of materials, manufacturing process, etc

* Depending on the monitor settings, the colors actual products may appear differently.
*After a product arrives, returns and refunds will only be accepted if the product is defective upon arrival.
*If the number of orders is much more than the prediction, delivery may be delayed, or the orders exceeded may be cancelled.