Japanese fruits are well-known for being popular with foreigners! This set contains many FUN! JAPAN certified delicious fruit-related products from famous locations such as Hiroshima, Wakayama, and Yamagata.
The freshness and juiciness of these products make you feel as though you are eating the fruit itself, with lots of nutrients, you can feel great eating these fruits from Japan in your home country. They're, of course, perfect even for small children and as a snack or dessert when you're feeling hungry!
Fruits Set Overview
The 5 items listed below will always be found within this set. The remaining 2 items will be recommendations from both FUN! JAPAN and our partnered Japanese department store. We hope you look forward to what we put in!
Setouchi Lemon Butter
Mikapon
Yamagata Red Grapes
Yamagata Western Pear
Sowakaju Orchards Satsuma Jelly(Oragne Box Contains 1 whole mikan)
For more details and an introduction to why this gift box was created and with what concept, check out the "Story Page".
Recommended Methods of Eating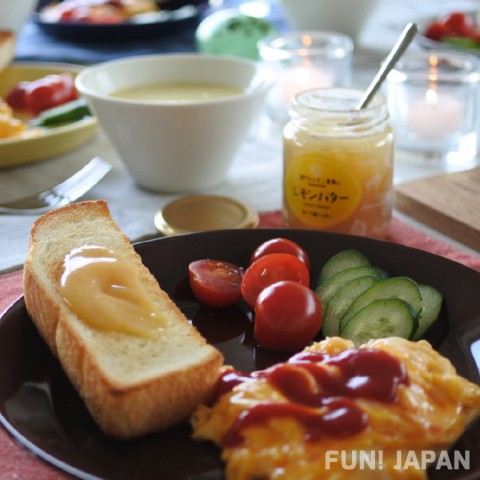 For jellies and juices, chill them and eat them as-is! The "Lemon Butter" is perfect for toast or yoghurt, and even pancakes! It's also delicious if you mix it with some pasta.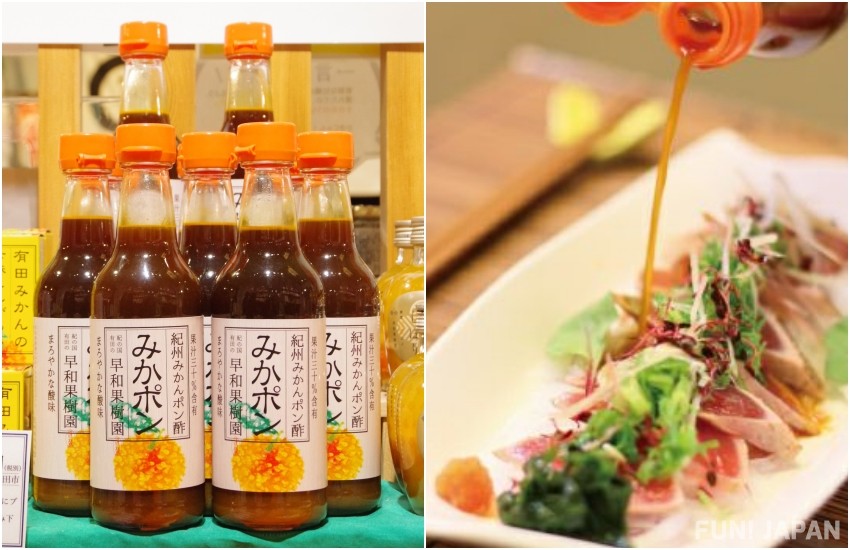 The "Mikapon" is perfect for dumplings, BBQs, and hot-pots with lots of meat! It's also great as a dressing mixed with olive oil over a salad.
Product Details
There are 5 fixed products in one box. 2 more products will be added depending on the season.
Setouchi Lemon Butter/130g
Beet Sugar(Manufactured Nationally)、Egg、Butter、Lemon Juice、Lemon Peel、(Egg / Milk Inc.)
Mikapon/360ml
Soy Sauce(Manufactured Nationally)、Citrus Juice(Satsuma、Orange、Yuzu、ōgonkan (Citrus flaviculpus))、Brewed Vinegar、Sugar、Dried Bonito Extract、Konbu Extract、Table Salt/Seasonings(Amino Acid etc.)、(Wheat / Soya Bean inc.)
Yamagata Red Grapes/160g
Grapes(Yamagata)
Yamagata Pear/160g
Western Pear(Yamagata)
Sowakaju Orchards Satsuma Jelly (Green Box)/90g
Satsuma(Wakayama)、Sugar、Glucose、Agar、konjac powder/Vitamin C
Sowakaju Orchards Satsuma Jelly(Oragne Box Contains 1 whole satsuma)/90g
Satsuma(Wakayama)、Sugar、Glucose、Agar、konjac powder/Vitamin C
Yamagata White Peach Jelly/195g
White Peach(Yamagata)、Sugar、Western liquor/Gelling agent(polysaccharide thickener)、Acidulant、Flavoring
Yamagata Cherry Jelly/195g
Cherry(Yamagata)、Sugar、Western liquor/Gelling agent(polysaccharide thickener)、Acidulant、Flavoring、Lac Color
Estimated delivery date
Any time from the middle towards the end of the following month after your purchase is made.
---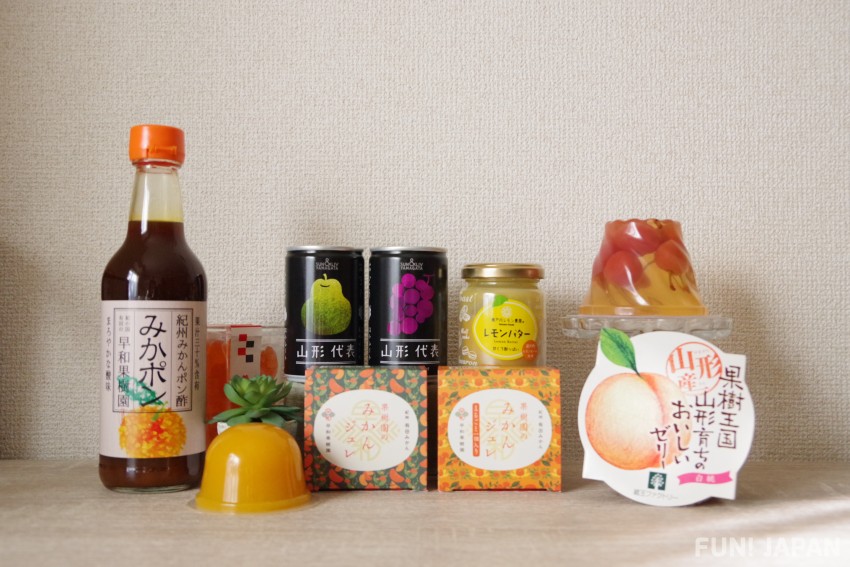 When it comes to Japan, surely everyone knows it's a country full of delicious fruit! You have Wakayama's satsumas, Yamagata's grapes and western pears, Hiroshima's lemons and many more famous fruits from different regions and prefectures across Japan. We have put a unique selection of products and condiments made from these delicious fruits.
A Jam-packed gift box filled with fresh fruits!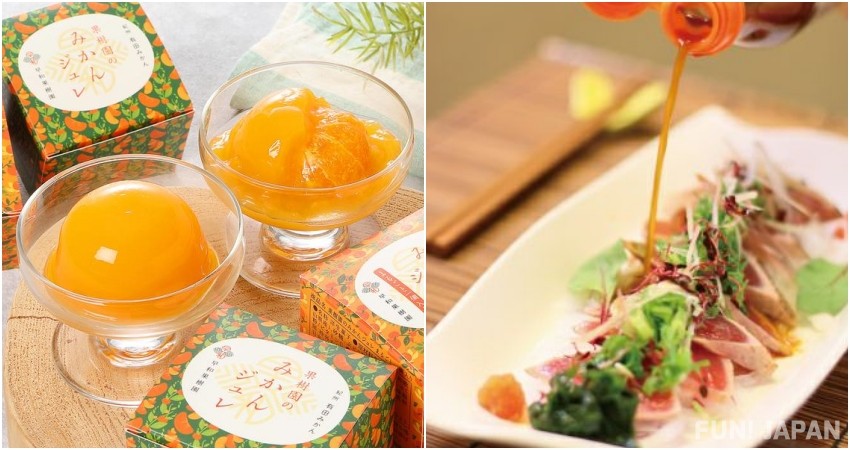 This gift box contains only the freshest and juiciest fruits which will show you just how delicious Japan's fruits can be. It's a combination of a wide variety including satsumas, peaches, grapes, cherries, lemons, and much more. Experience a huge assortment of unique-tasting products from jelly that has whole pieces of fruit inside to rarely seen fruity condiments.
A carefully designed box perfect for sharing!
All of the products you'll find in this gift box have cute designs. Perfect for sharing or as a gift to your friends and family, we're sure they'll love it!
Support various regions across Japan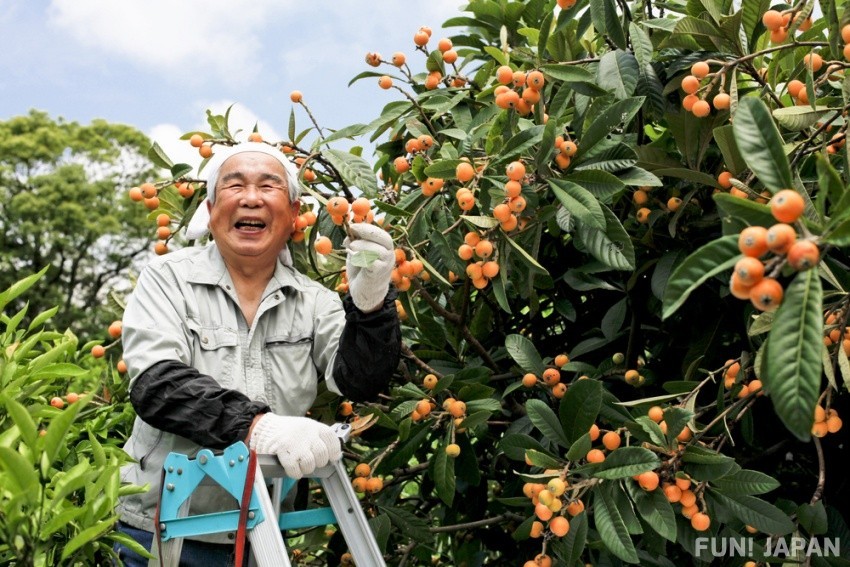 Up until now lots of sightseers and fruit fans would come to the various regions and prefectures across to Japan to visit and try the fruits in person, however, due to the novel coronavirus, that is no longer possible. This has caused many of the fruit producers and manufacturing companies to worry about their future.
This set includes fruit from Wakayama, Yamagata, Hiroshima, and many more famous places across Japan. Why not support these locations to ensure their future so that when you next visit Japan you can go in person to try some of these delicious fruits?
The set's attention to detail
①Yamagata's Red Grapes and Western Pears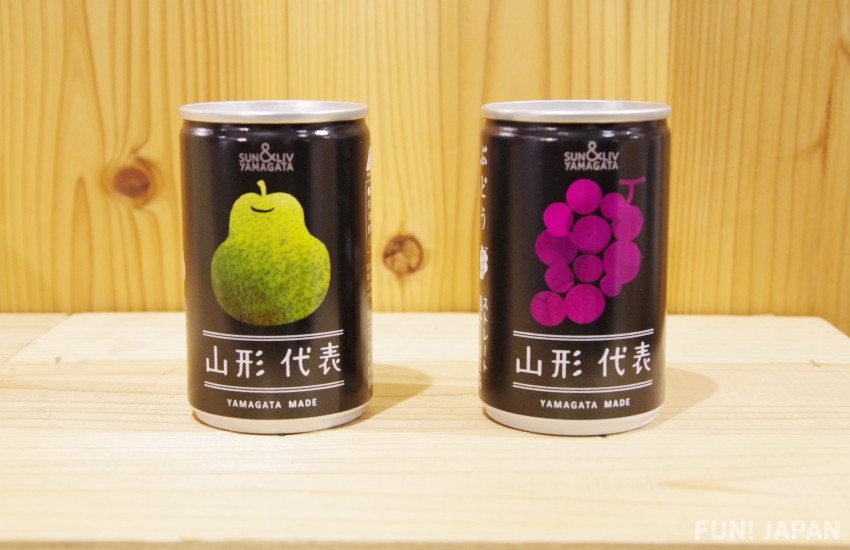 Yamagata is famous even within Japan for producing various fruits. The product shown above is a 100% "Straight formula" juice. 100% juice can cost a little extra, but we're sure you'll understand why after you see just how delicious it is!
The green pears almost melt in your mouth, spreading a rich flavour and smell whilst the red grapes are more sweet with an acidic accent, perfectly refreshing.
②Satsuma jelly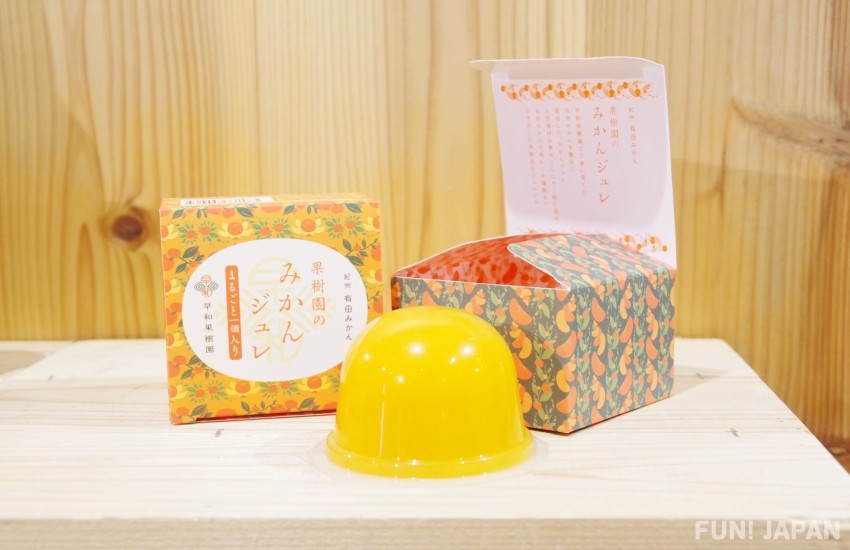 Sowakaju Orchards cultivates, processes, and sells Kishu Arita satsumas. They develop products which bring out the best and most delicious flavour of the satsumas.
The most popular product from Sowakaju Orchards is the satsuma jelly. The retro vanity case coloured in orange is perfect as-is for a present. The orange box contains the same jelly except with a whole satsuma inside.
③Mikapon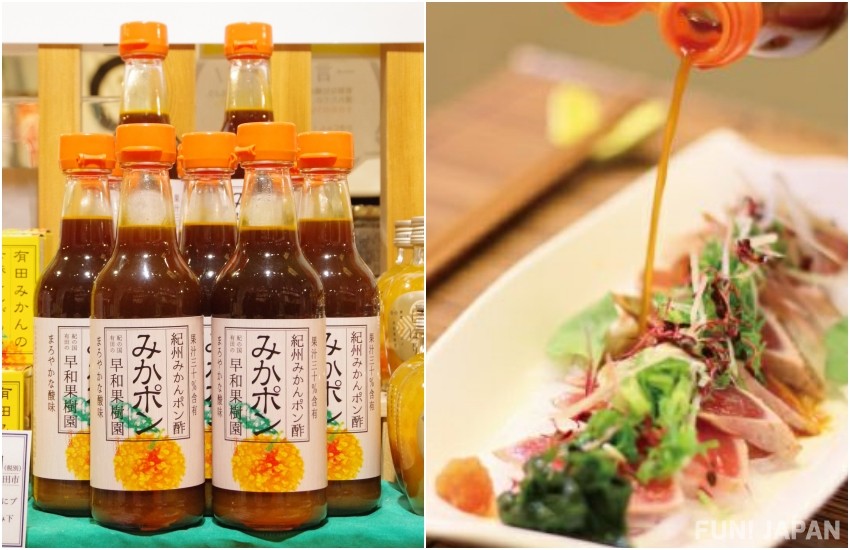 This is another product from Sowakaju Orchards called "Mikapon", it's ponzu (Japanese sauce made primarily of soy sauce and citrus juice) which has been combined with the juice of a pressed satsuma. There is about 30% fruit juice in this bottle giving it slight sourness. Perfect for dumplings, hot pot dishes, or as a dressing for salad mixed with some olive oil.
④Seto Inland Sea Butter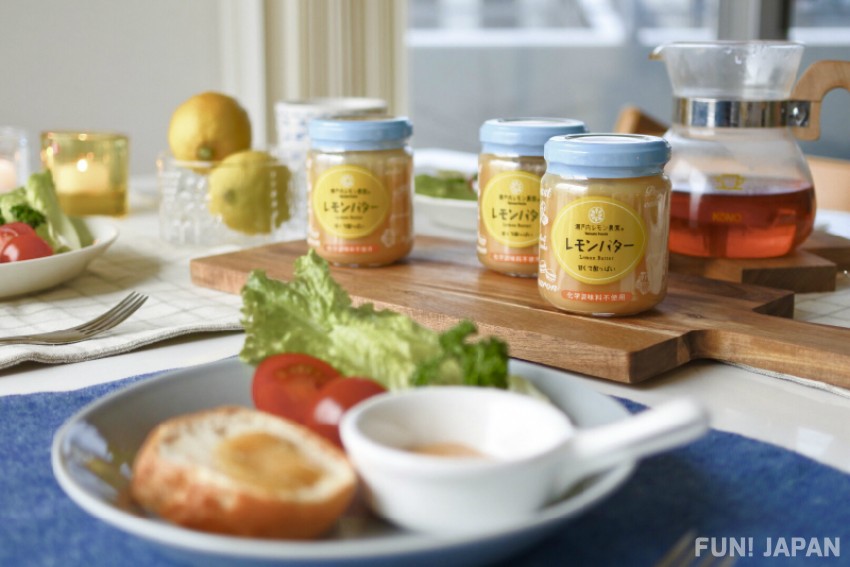 This is a lemon butter that has been created using lemons from Hiroshima Prefecture. It has a thick creamy texture with a flavoursome lemon scent, and of course, a slight sourness. You could eat this every day without getting bored! Perfect for toast, yoghurt, and pancakes. It's also delicious with pasta!
Other than these, we will include 2 seasonal fruity items. But, we'll keep these a secret so you can look forward to opening the box when it arrives!
Fruit's Blessing Set - 7 Items for 5500 JPY
This set, which includes 7 items including those which we have just introduced, can be yours for the affordable price of 4500 JPY. It's a set that allows you to purchase various fruits cheaper and gives you the opportunity to try many different unique and delicious products. Look forward to trying the fruits themselves next time you visit Japan, but use this gift box to get closer to some of Japan's most favourite fruits in the meantime.