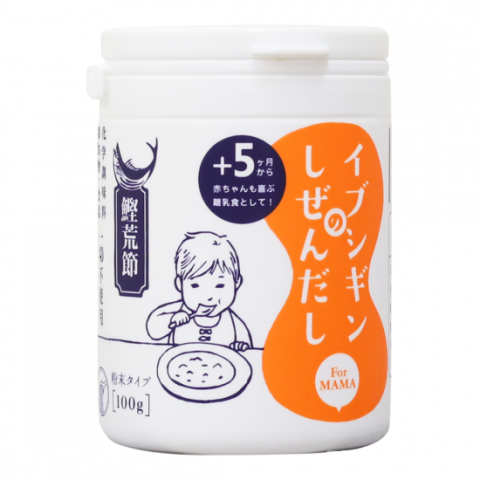 The Introduction of Ibushigin's Soup Stock Powder Bottle
General commercial granule soup stock uses additives to bring out the flavor. ""Ibushigin's Soup Stock Powder"" does not use any artificial seasonings or food additives. No salt is used. Can be recommended for baby safely.

The Product Information of Ibushigin's Soup Stock Powder Bottle
Producing area: Kagoshima Prefecture



Manufacturer name: Orridge
Ingredients: Bonito Arabushi (from Yamakawa, Ibusuki City, Kagoshima Prefecture), kelp (from Southern Hokkaido, Hokkaido).
Artificial seasoning free and salt-free
Weight: 100g
Estimated delivery date
Any time from the middle towards the end of the following month after your purchase is made.
Cautions
* Delays to shipping times may occur depending on the order status, the supply of materials, manufacturing process, etc

* Depending on the monitor settings, the colors actual products may appear differently.
*After a product arrives, returns and refunds will only be accepted if the product is defective upon arrival.
*If the number of orders is much more than the prediction, delivery may be delayed, or the orders exceeded may be cancelled.