"EL DORADO" Glass with Cherry Blossoms 1211-06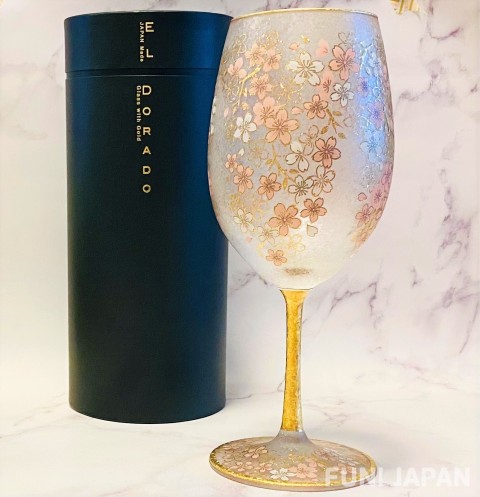 It's just simply beautiful... It is a glass in which the surface of the glass is corroded like crystals by a special technique and gold transfer processing is applied on it. Although it is classical, it gives off a gorgeous impression. You will be able to enjoy your usual drink more elegantly and feel delicious.
FUN! JAPAN EDITORS' VIEW
A glass with a popular cherry blossom motif
Comes in a vanity case, perfect for gifts
High quality of Made in Japan product
A gem with a romantic story
"EL DORADO" in this brand series is a golden town that explorers around the 16th century imagined to exist in the hinterland of South America. From ancient times, there has been a legend about the Golden Town in Europe, along with the golden country "Zipangu" by Marco Polo's "The Travels of Marco Polo". It is a romantic gem with such an image designed on a glass.
Whiskey Glass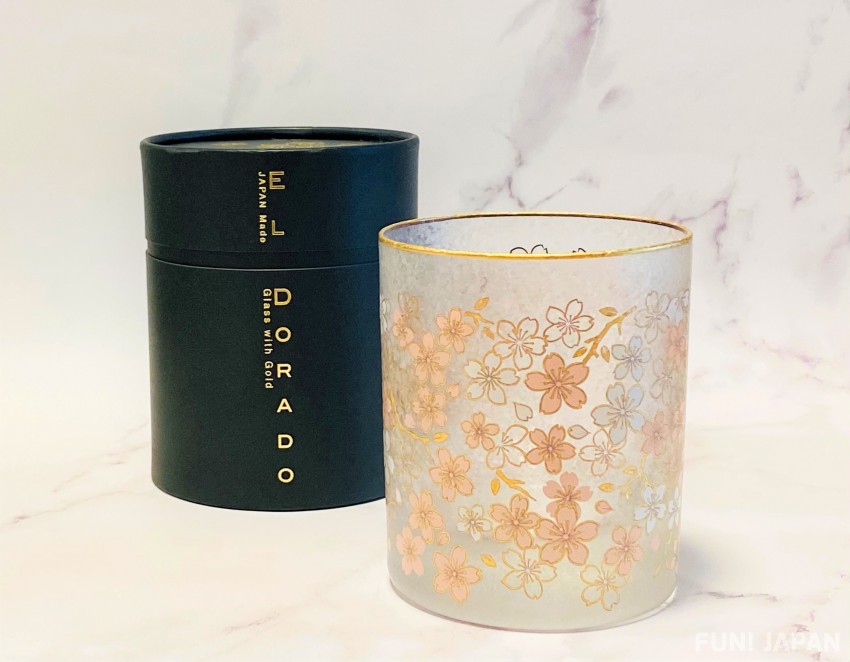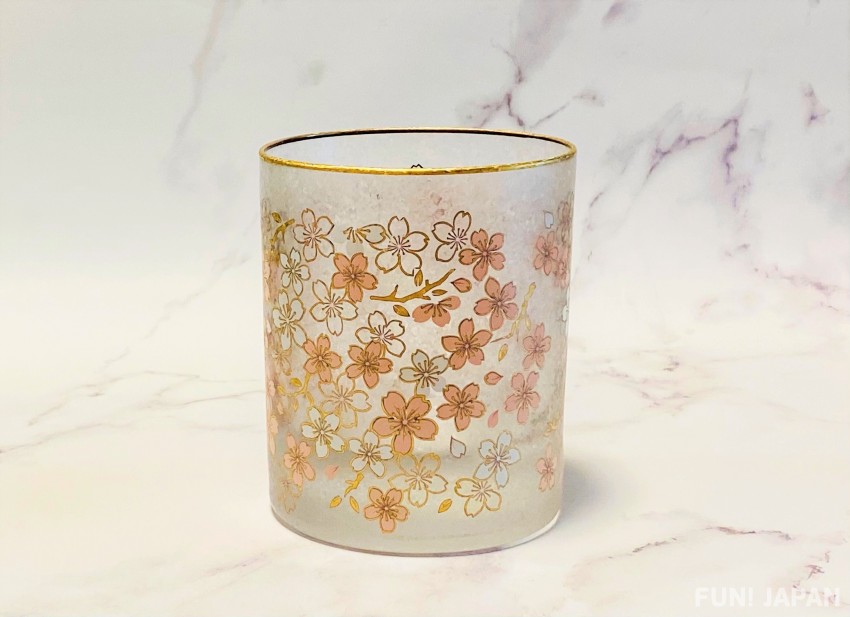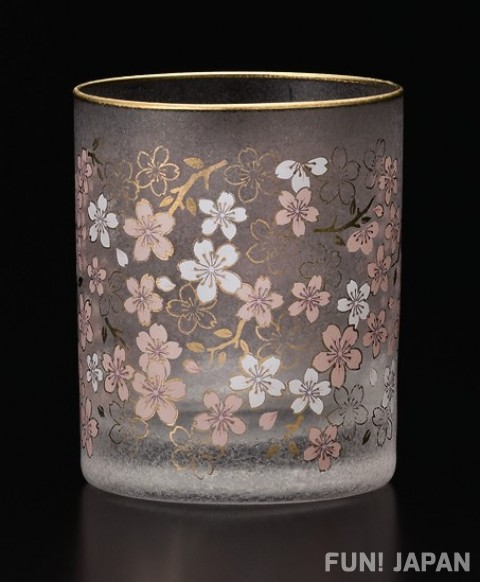 Product Information
Size: Maximum diameter 78mm Mouthpiece diameter 78mm Height 92mm
Capacity: 300ml
Box size: Length 215 mm x Width 135 mm x Height 85 mm
Made in Japan
Made by Ishizuka Glass Co., Ltd.
Champagne Glass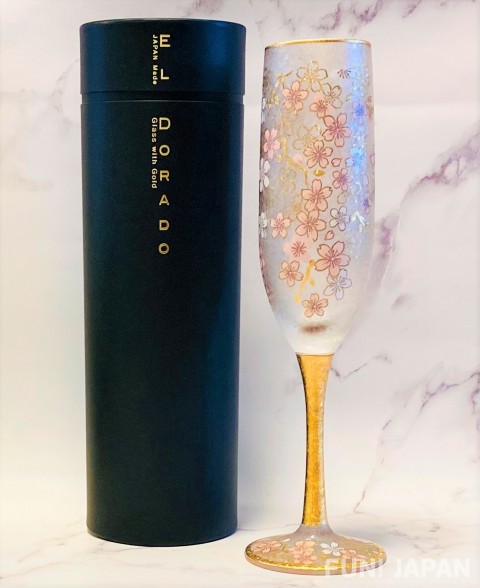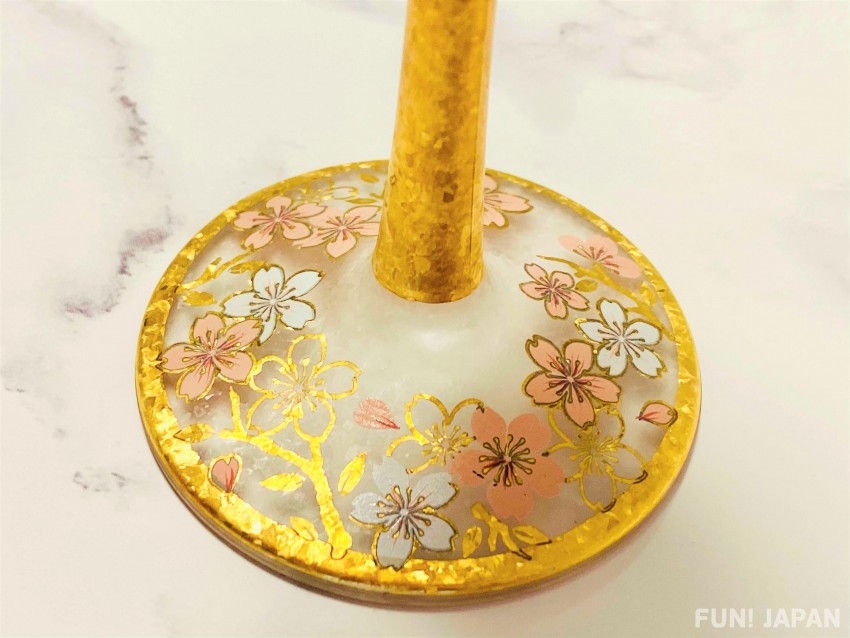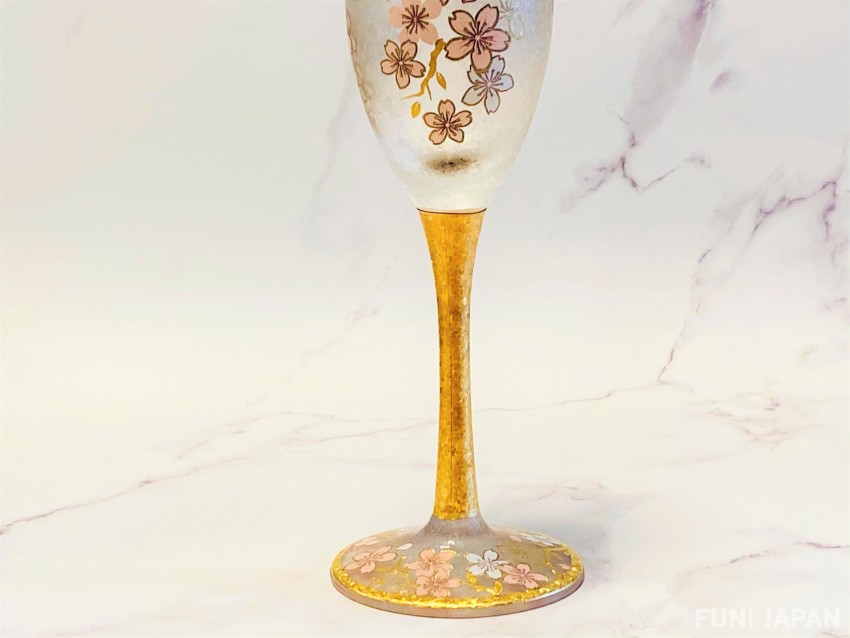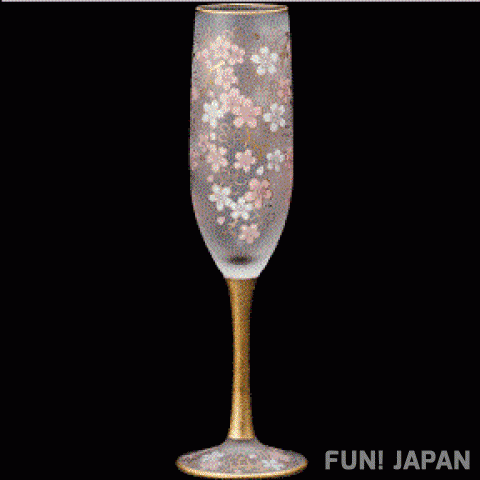 Product Information
Size: Maximum diameter 65mm Mouthpiece diameter 46mm Height 225mm
Capacity: 180ml
Box size: Length 185 mm x Width 265 mm x Height 75 mm
Made in Japan
Made by Ishizuka Glass Co., Ltd.
Wine Glass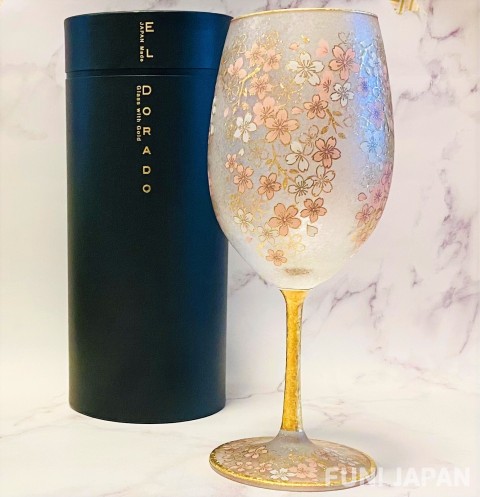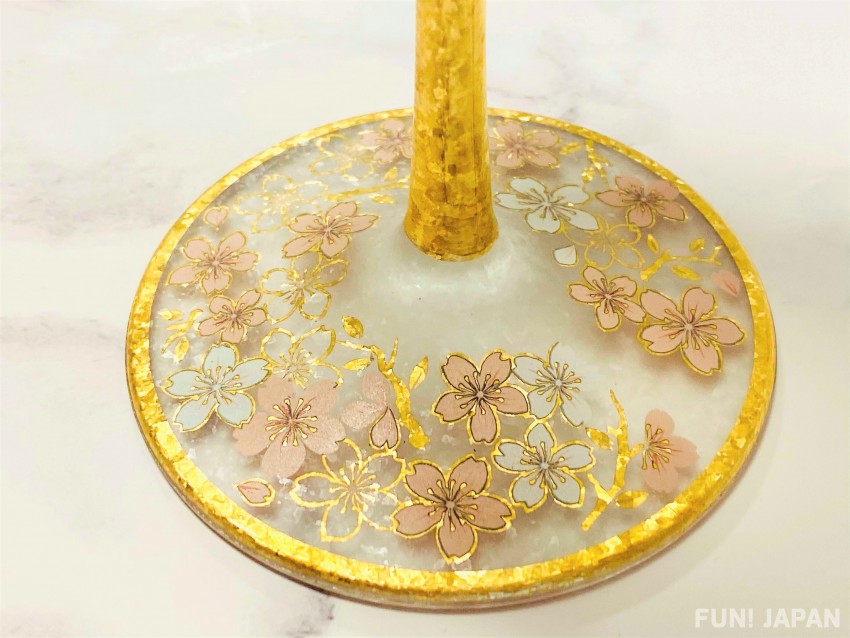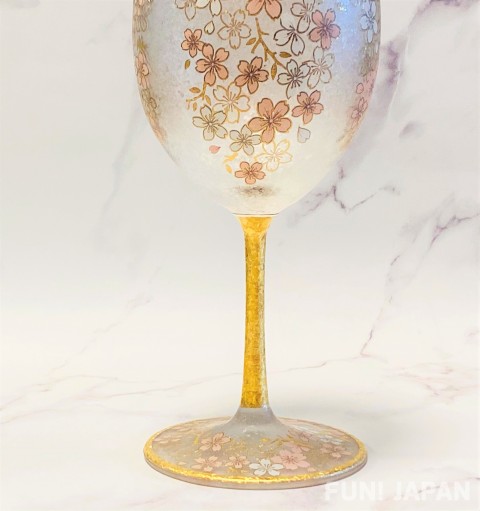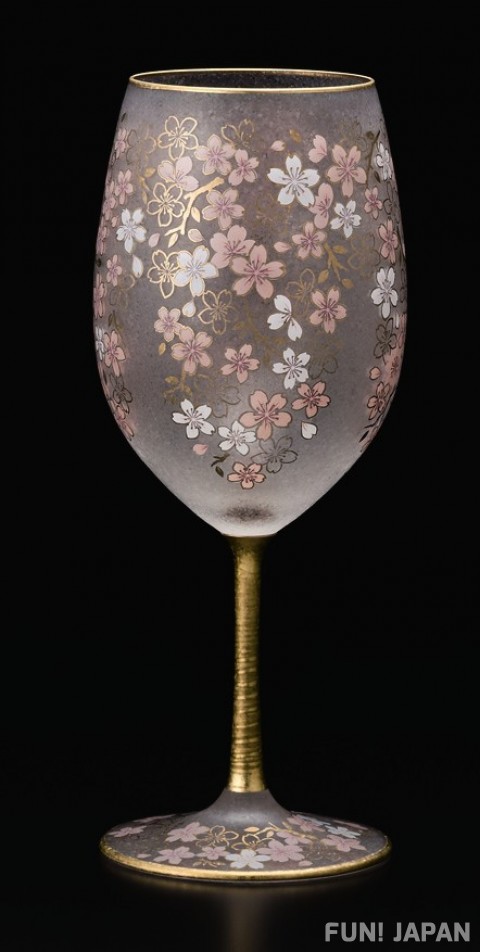 Product Information
Size: Maximum diameter 90mm Mouthpiece diameter 71mm Height 220mm
Capacity: 540ml
Box size: Length 235 mm x Width 260 mm x Height 100 mm
Made in Japan
Made by Ishizuka Glass Co., Ltd.
Package Image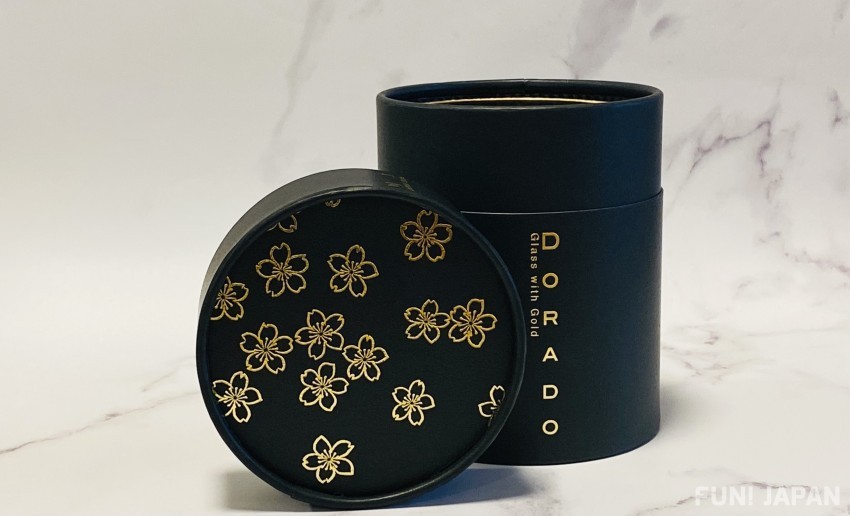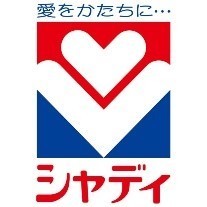 *Timing and amount of production lots may vary by product. Final product may differ partially in design from what is shown.
*Since all products are handmade, products may vary and have some differences from what is shown. All products are made new and are unused, but please understand before placing an order.
* Delays to shipping times may occur depending on the order status, the supply of materials, manufacturing process, etc.
* Depending on the monitor settings, the colors actual products may appear differently.
*After a product arrives, returns and refunds will only be accepted if the product is defective upon arrival.
*If the number of orders is much more than the prediction, delivery may be delayed, or the orders exceeded may be cancelled.
Estimated delivery date
We will ship items by the sequential order from the end of the month following the month of purchase.
However, if there are many orders, additional production will be required and shipping may be delayed.
What is the response time for inquiries?
We accept inquiries by e-mail 24 hours a day, 365 days a year, but we will respond within business days (10 to 17 o'clock on weekdays in Japan time). In the case of no-business days such as weekends, holidays, etc., it will be handled on the next business day. Thank you for your understanding.