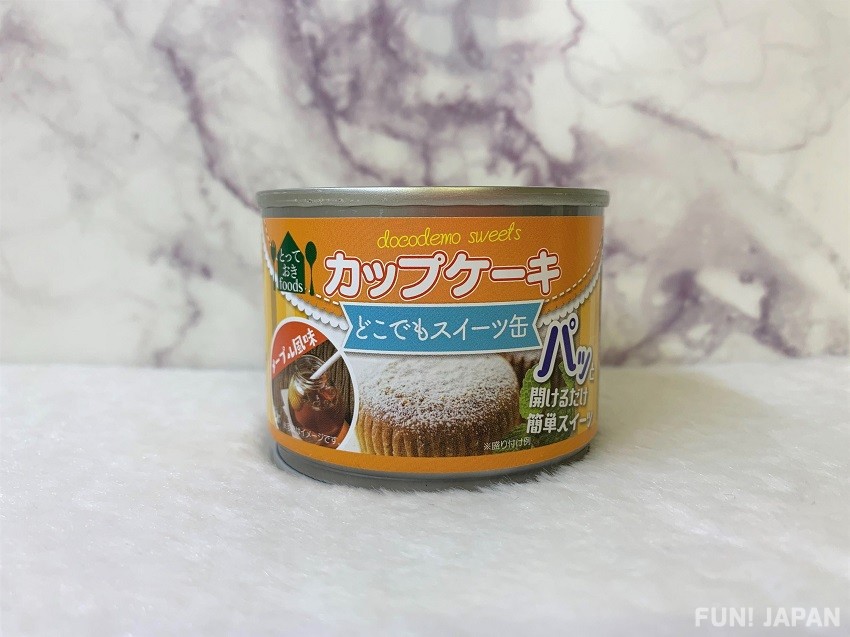 The Introduction of Cup Cake (Maple Flavor)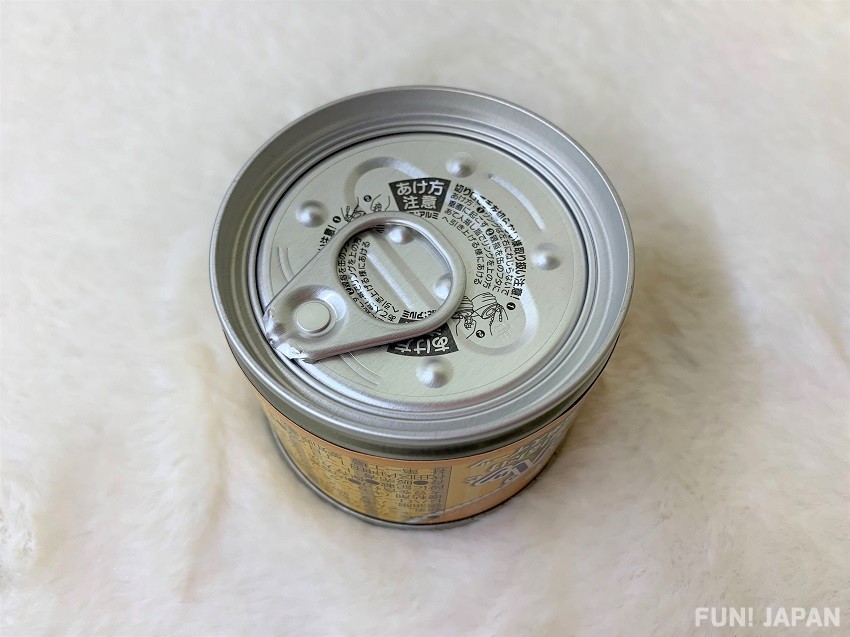 With a fluffy and moist texture, this flavorful maple cake is a delicious treat. It's a bouncy cake that comes in a tin that can be opened without the need of a can opener that can be enjoyed and easily eaten by children and adults alike!

The Product Information of Cup Cake (Maple Flavor)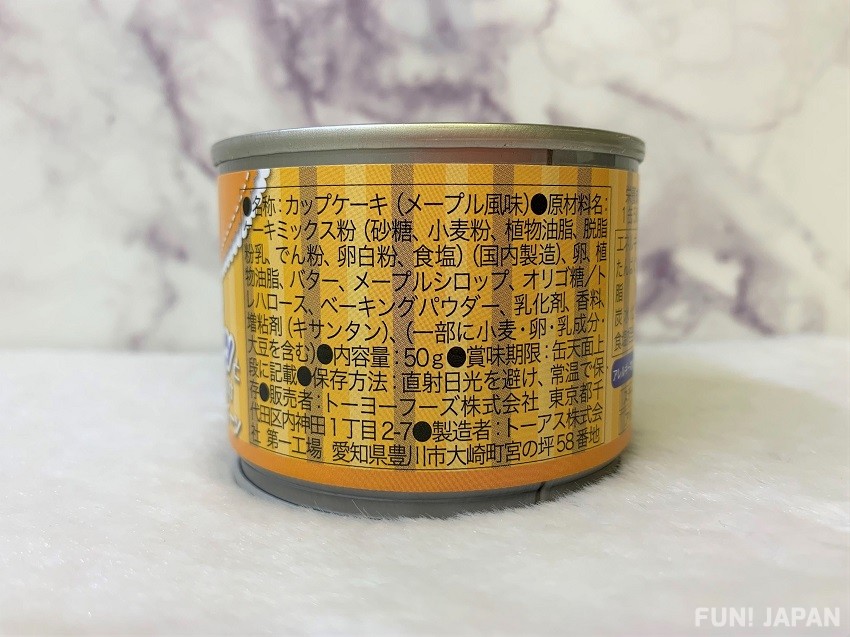 Prefecture of Origin / Seller: Tokyo



Manufacturer: (TOYOFOODS Co.,Ltd.)
Ingredients: Cake Mix Powder (Sugar, Wheat Powder, Vegetable Fat & Oil, Skimmed Milk Powder, Starch, Egg White Powder, Salt) (Made in Japan) , Egg, Vegetable Fat & Oil, Butter, Maple Syrup, Oligosaccharide/Trehalose, Baking Powder, Emulsifying agent, Aromatics, Thickener (Xanthan)
Size / Capacity: 50g
Weight (Contents incl.): 85g
Estimated delivery date
Any time from the middle towards the end of the following month after your purchase is made.
Cautions
* Delays to shipping times may occur depending on the order status, the supply of materials, manufacturing process, etc

* Depending on the monitor settings, the colors actual products may appear differently.
*After a product arrives, returns and refunds will only be accepted if the product is defective upon arrival.
*If the number of orders is much more than the prediction, delivery may be delayed, or the orders exceeded may be cancelled.