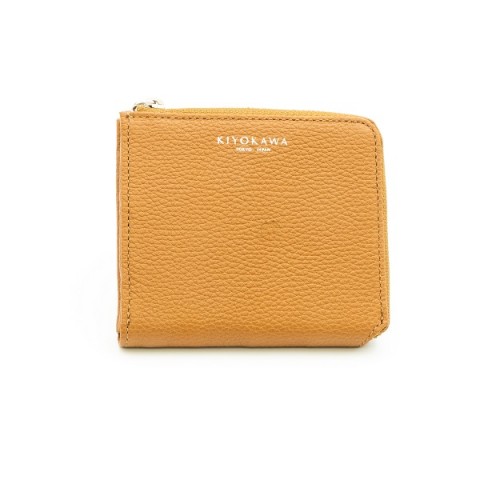 Since wallet is something you use every day, so you might want to be picky. The leather wallet of KIYOKAWA introduced this time is made by craftsmen who is particular about the leather used, with the thought of "wanting the users to enjoy the change of leather as they use it". In addition, it has excellent functionality and durability, such as ease of taking out coins and scratch resistance. It is also recommended as a gift for superiors.
FUN! JAPAN EDITORS' VIEW
Uses Teflon-processed lining to prevent coins from getting dirty
You can put in and take out coins just by opening the L-shaped zipper.
Coin space is a raised-bottom type and sandwiched between smooth gussets to make it large and easy to open and take out.
The size is easy to fit in the hands of women, but it has excellent functionality and durability


A wallet made from domestic cowhide in the original color from KIYOKAWA. There are three attractive points. First, it has a size that fits easily in the hands of women. Although it is a compact and thin wallet, it has a gusset, so it opens wide and makes it easy to find money and cards. The second is durability. Since it is embossed with shrink (a processing method that wrinkles the surface of leather), scratches on the wallet are not noticeable, and the lining is Teflon-processed, so it is hard, if not impossible, to get dirty!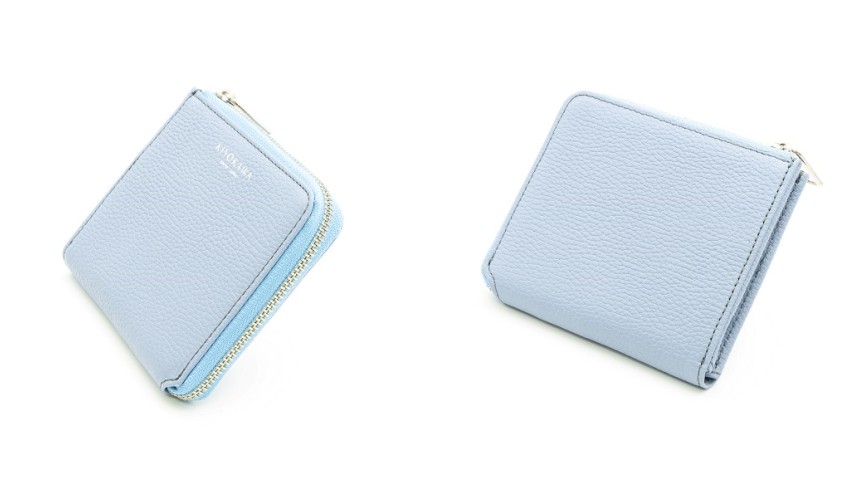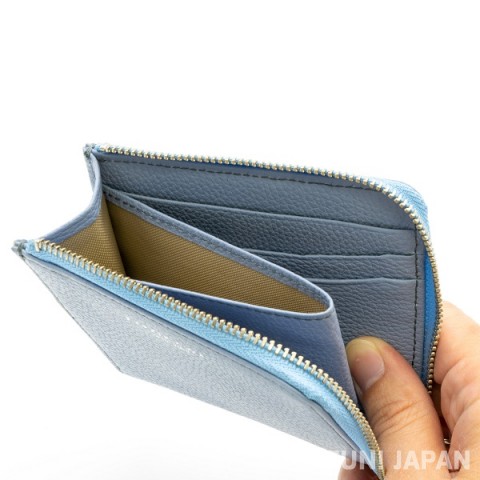 The third is functionality. To put in and take out coins, just open the L-shaped fastener and you can do it in one action. Also, since the coin space is raised-bottom type, it has a nice point that it is easy to take out the coins that sit at the bottom of the pocket. It's a great idea, considering the person who uses it. There are three color variations, BLUE, ICE BLUE, and CAMEL, and it is a calm color development that can be used anywhere. It is a multi-purpose wallet that can be used not only as a wallet but also as a card case!
Continue to create universal products that can be used habitually for a long time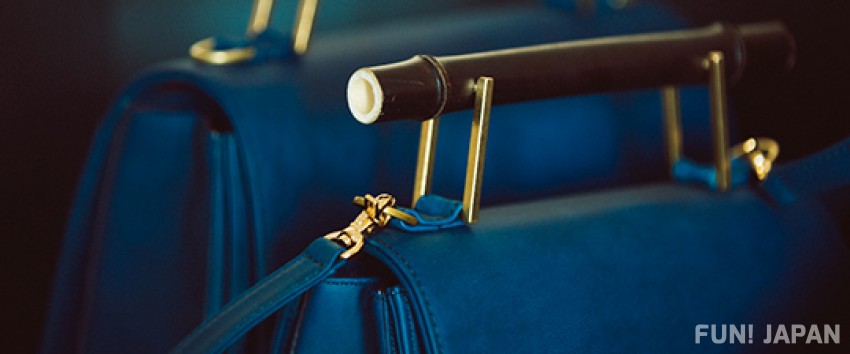 "KIYOKAWA" introduced this time is a bag maker with a workshop in the downtown area "Azumabashi" near Asakusa. Since its founding in 1960, it has been based on the desire to "continue to create universal products that can be used habitually for a long time."
Particular about not only the leather used but also the tools, and the craftsmen make it wholeheartedly from the beginning to the end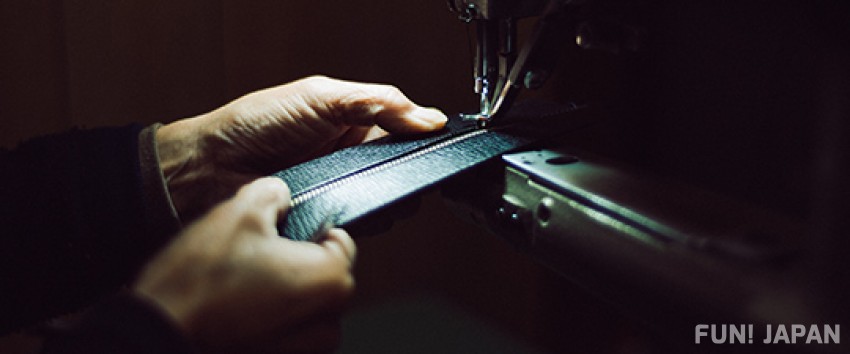 There are two characteristics of the products sold by KIYOKAWA. The first is our commitment to leather. Most of the leather used in our products is tanned leather, which makes the most of the natural texture, because we want people to enjoy the fact that leather is a living thing and that it changes over the years. Depending on the scene and application in which the bag is used, "cowhide, horse leather, goatskin, pigskin" etc. are used properly. "Because it is a bag that you use every day, we want you to use it in a state that you will not get tired of using it for a long time." With that in mind, we are particular about choosing leather.
The second is that we are particular about the tools used by craftsmen. Based on the idea that "how beautiful handiwork can be done depends on the tools," we are trying to use good tools, take care of the tools, and make them easier to use. We have accumulated experience through the craftsmanship of "making bags with accurate work by carefully caring for tools that are familiar to craftsmen."
Please pick up and feel the quality and the feelings and commitment of the craftsmen, which cannot be achieved by mass production at the factory.
Product Information
Size: H7.3cm x W9.7cm x D2.5cm
Weight: 90g
Material: Cowhide
Specifications: coin pocket x 1, card holder x 4
Made in Japan
Made by KIYOKAWA
*This product is an All-or-Nothing type. We will only deliver the items if the goal is reached. If the target amount is not reached, the purchase amount will be fully refunded after the end of the funding period.
*Timing and amount of production lots may vary by product. Final product may differ partially in design from what is shown.
*Since all products are handmade, products may vary and have some differences from what is shown. All products are made new and are unused, but please understand before placing an order.
* Delays to shipping times may occur depending on the order status, the supply of materials, manufacturing process, etc.
* Depending on the monitor settings, the colors actual products may appear differently.
*After a product arrives, returns and refunds will only be accepted if the product is defective upon arrival.
*If the number of orders is much more than the prediction, delivery may be delayed, or the orders exceeded may be cancelled.
Estimated delivery date
This product is made-by-order type and will be delivered approximately 3 months after the month of purchase.
Example: If purchased in December, delivery will be around March.
Example: If purchased in March, delivery will be around June.