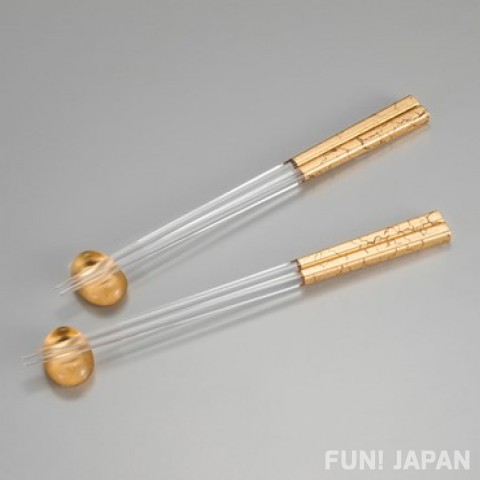 "Gold leaf" is the traditional craft of Kanazawa City, Ishikawa Prefecture, which is said to be Little Kyoto, with old buildings and townscapes remaining. Gold leaf is made by hitting gold with a small amount of silver or copper with a mallet and spreading it very thinly to make it into a foil state. It is used not only for crafts and buildings, but also for cosmetics and food, which instantly creates a luxurious atmosphere. Introducing the charm of "Chopsticks / Chopstick Rest Set -Glazed Clear Chopsticks- Gold" sold by the long-established manufacturer of gold leaf "HAKUICHI". It doesn't become too luxurious, and it gives you a good sense of table coordination and ranks up!
FUN! JAPAN EDITORS' VIEW
Products using real gold
One of the souvenirs made of gold leaf that you should definitely buy when you travel to Kanazawa!
Made in Japan & can only be bought here!
The cracked pattern of Kanazawa foil is impressive. "Chopsticks and chopstick rest" with a beautiful calm luster
A set of "chopsticks" and "chopstick rest" with gold leaf. The cracked pattern of Kanazawa foil designed on chopsticks is a special technique, and each one has a different way of breaking. The tip of the chopsticks has a non-slip for easy use. The chopstick rest reflects off the glass, creating an even more luxurious atmosphere. Although gold leaf is used boldly, it is not flashy and has a calm impression, so it is recommended to use it for special hospitality that invites loved ones.
"HAKUICHI" conveys its potential and charm through Kanazawa's traditional craft "gold leaf"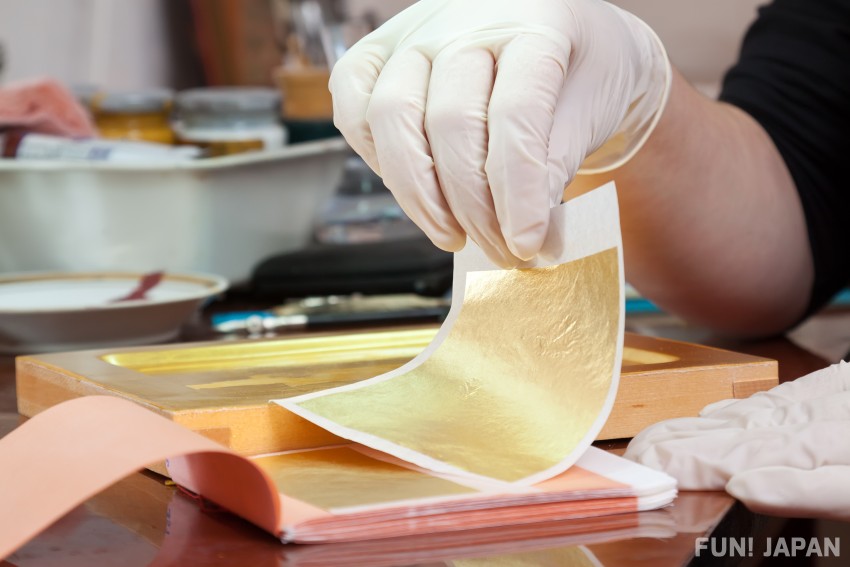 Gold leaf is the traditional craft of Kanazawa City, Ishikawa Prefecture, located in the Hokuriku region. It accounts for more than 98% of Japan's gold leaf production, and the craftsmanship is still inherited. If you look at the history of gold leaf in Kanazawa, it started in 1593. It is said that MAEDA Toshiie, the first feudal lord of the Kaga domain, ordered the production of gold leaf and silver leaf, and has continued to develop and inherit the technology until now.
"HAKUICHI", which handles such historical gold leaf, started manufacturing and selling crafts in 1975. Today, we plan and sell products in a wide range of genres, not only crafts and architectural decorations, but also cosmetics and sweets, and we are disseminating the infinite possibilities and charms of Kanazawa foil from Kanazawa to the world.
Feel Kanazawa foil in your daily life! Wide lineup including cosmetics and sweets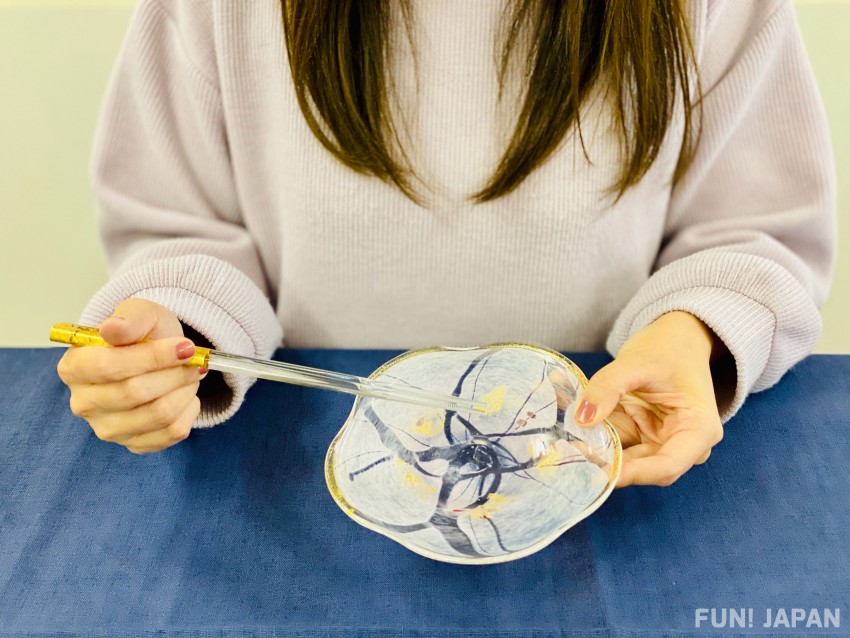 When you hear gold leaf, you may think of it as gorgeous and extraordinary, but HAKUICHI is based on the desire to "let you feel the beauty of Kanazawa leaf in everyday life." We also sell handicrafts, interior goods such as watches, and foods such as konpeito with gold leaf, candy with gold leaf, and gold leaf coffee. There are two main product concepts. First, while handing down old-fashioned techniques, a little new technology and design are added, and second, Kanazawa foil is used to enhance its beauty so that the unique texture of materials such as lacquer ware and glass can be maintained. All the products are gems with the feeling of HAKUICHI. Look for it as a gift for your loved one or as a reward for yourself.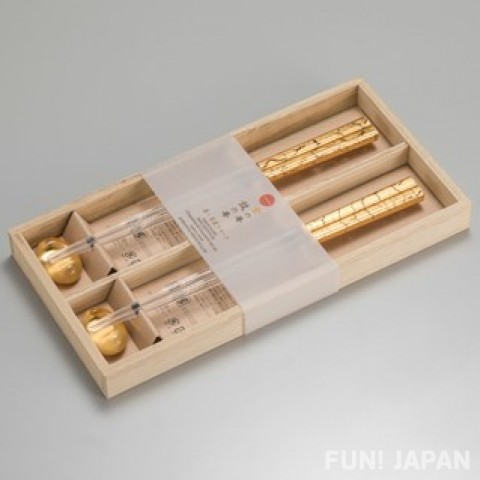 Product Information
Size:

230 mm,
35 x 25 x 15 mm,
W126 x D253 x H23 mm

Materials:

resin, nickel silver (brass foil)
glass, nickel silver (brass foil)

Made in Japan
Made by HAKUICHI
*This product is a on demand product. Regardless of whether the funding goal is reached, the product will be delivered. If the funding goal is reached, all those who have purchased the product will receive a 1000-yen coupon that can be used from their next purchase.
*Timing and amount of production lots may vary by product. Final product may differ partially in design from what is shown.
*Since all products are handmade, products may vary and have some differences from what is shown. All products are made new and are unused, but please understand before placing an order.
* Delays to shipping times may occur depending on the order status, the supply of materials, manufacturing process, etc.
* Depending on the monitor settings, the colors actual products may appear differently.
*After a product arrives, returns and refunds will only be accepted if the product is defective upon arrival.
*If the number of orders is much more than the prediction, delivery may be delayed, or the orders exceeded may be cancelled.
Estimated delivery date
We will ship items by the sequential order from the end of the month following the month of purchase.
However, if there are many orders, additional production will be required and shipping may be delayed.