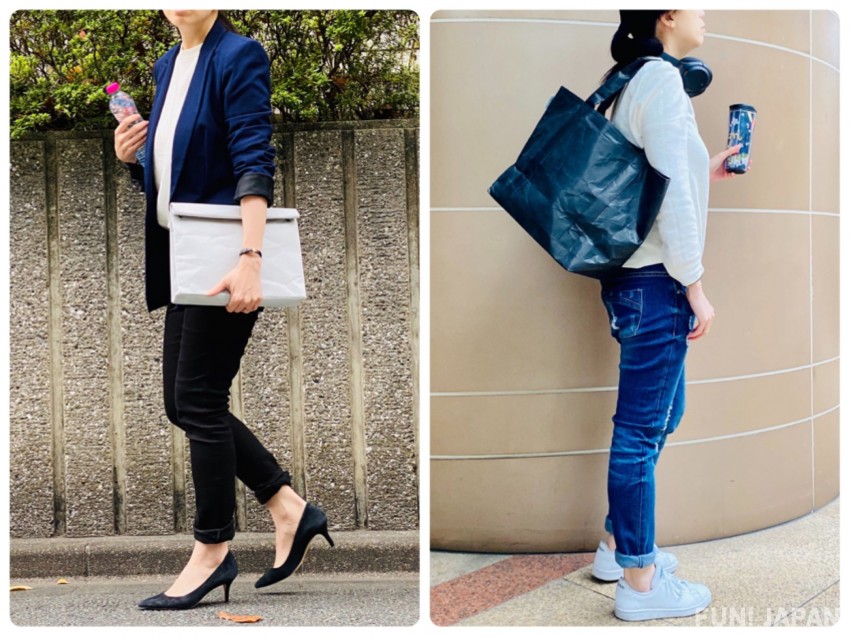 Hello there! My name is Rei and I have been a FUN! JAPAN editor and homemaker for 20 years. I've had the pleasure of trying out and owning many high-quality and durable Japanese products, but the most impressive out of all those products would have to be Japanese bags.
This time, I'd like to introduce you to a bag made from washi, Japanese traditional paper. This simple, fashionable piece works with both formal and casual outfits, and is exceptionally durable, which may seem like a surprise. Let's take at look at this special washi bag made by SIWA that has grabbed the attention of fashionistas everywhere. 
Soft to the Touch and Flexible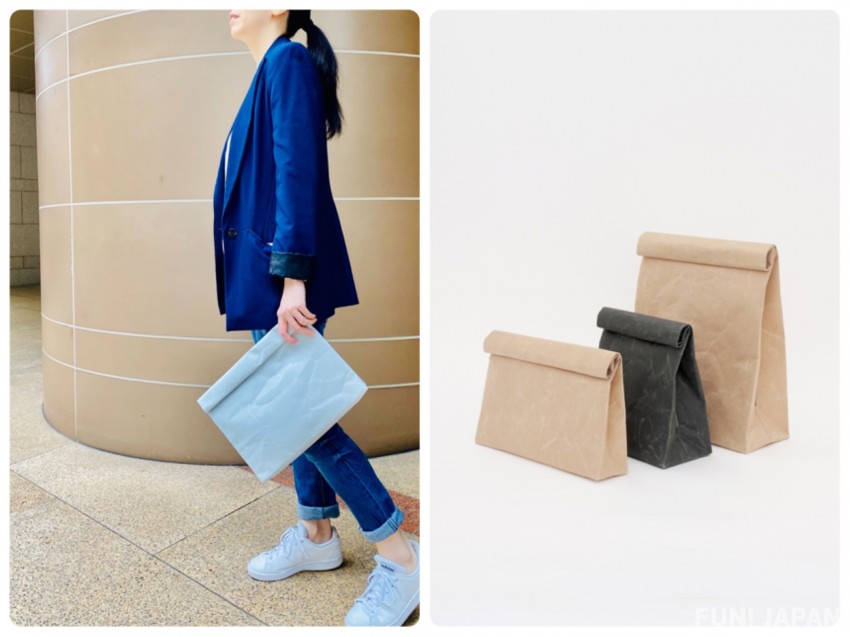 Although this is called a washi bag, it isn't only made from washi. It is actually made from a material called Naoron. This new material was developed by a company that has ties with a washi manufacturer in Yamanashi prefecture. The company fused tradition with a new manufacturing method to create a material that harnesses the strengths of washi, such as being hard to tear, durable against water, and lightweight, to be used in products like furniture and household goods. I'm absolutely awestruck by this uniquely formulated material's high quality and luxurious feel and look.
A Tote Bag That Can Hold Up to 20 kg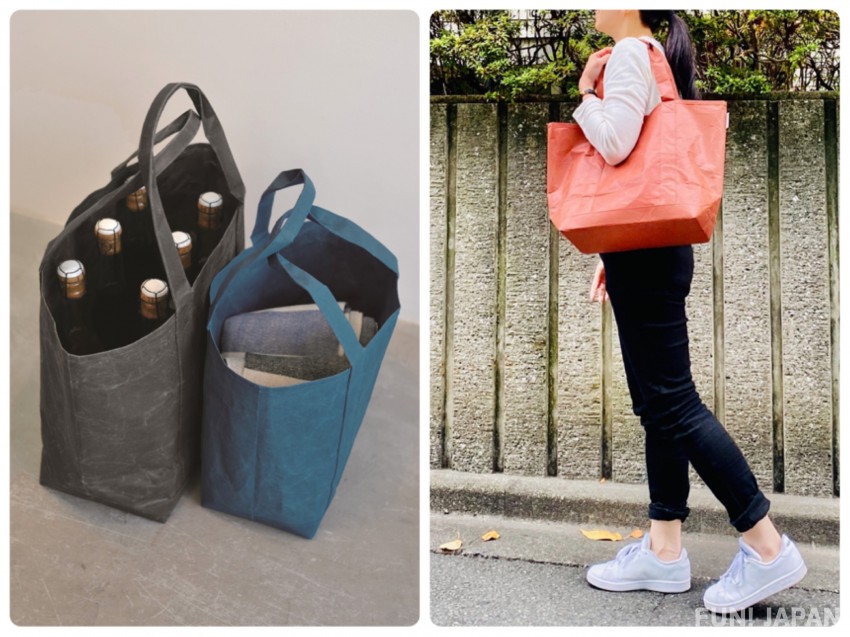 When trying out this bag, I was so surprised I could carry up to 5 two-liter pet bottles of liquid or two 5 kg bags of rice in this bag! For work I always have my PC, camera, smartphone, and various books with me. All of my necessary items fit into this bag so effortlessly that I always end up using it. I put a lot of emphasis on coordinating my outfits with my bags as well, so the three color variations of this bag, black, terracotta, and gray, make it easy to pair with any style!
Products Designed by a Strong and Flexible Woman
I happened upon SIWA's bags while I was visiting a certain store. I originally just thought they looked cute, but upon looking into SIWA's products further, I came upon the story of the woman who founded the company. She had written about how most people think of traditional Japanese products when they hear the word washi, but she wanted to find a way to let people know just how wonderful washi is and make it available for use in everyday products, and that is why she decided to start her own brand. After a lot of trial and error, she was finally able to create SIWA. I couldn't help but admire this strong and flexible woman and feel that the same qualities really come out in the products that her company produces.
There are a variety of bags and accessories from the SIWA series available for sale at the FUN! JAPAN Select Shop. Check them out if you have the chance!