Bottle Cooler KAGUYA - Particular about simplicity and ease of use 1106-09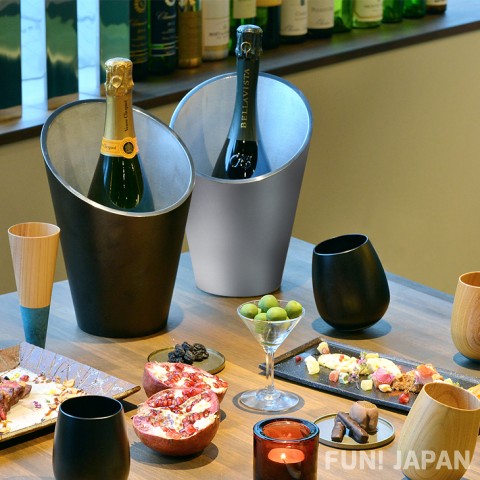 Cast aluminum bottle cooler with minimum decoration as possible. The form as if young bamboo is cut by sword with a single stroke is praised for its expression of Japanese clean and sharp aesthetic.
FUN! JAPAN EDITORS'VIEW
Simple and easy to use cast aluminum bottle cooler
Light, outstanding cold insolation and practical
"KISEN" brand that delivers stylish products while using traditional metal processing technology
A design that makes you feel the Japanese atmosphere. So simple it looks great in any space.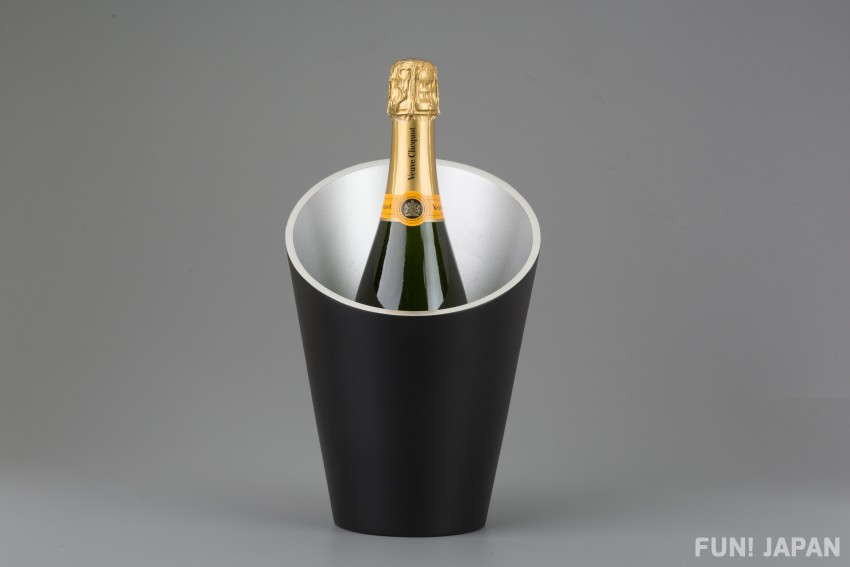 This new product, manufactured by the "KISEN" brand, is one that looks to pursue a new beauty in metal, and is called "Bottle Cooler KAGUYA". A simple cast aluminum bottle cooler for one full bottle. Available in two colors; SILVER with a stylish impression, and BLACK with a luxurious feel. All of them are designed to accent the table decoration when you put a wine bottle in it.
Because it is aluminum, it is light and easy to use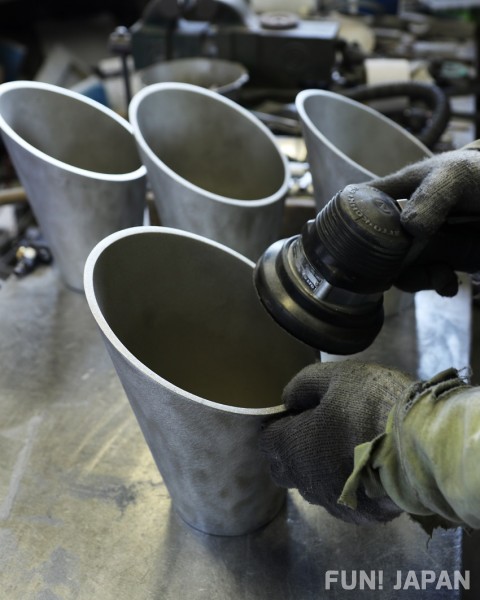 Carefully finished with sharp and modern design. Not only is the design fashionable, but it is also lightweight because it is made of aluminum, and the main point is also its practicality.
Perfect for everyday use or as a gift! Wine cooler made with Made in Japan technology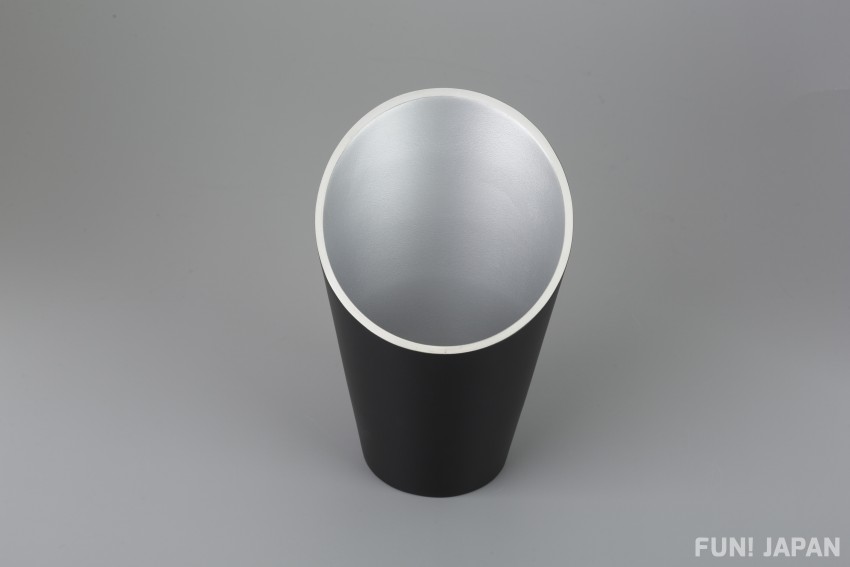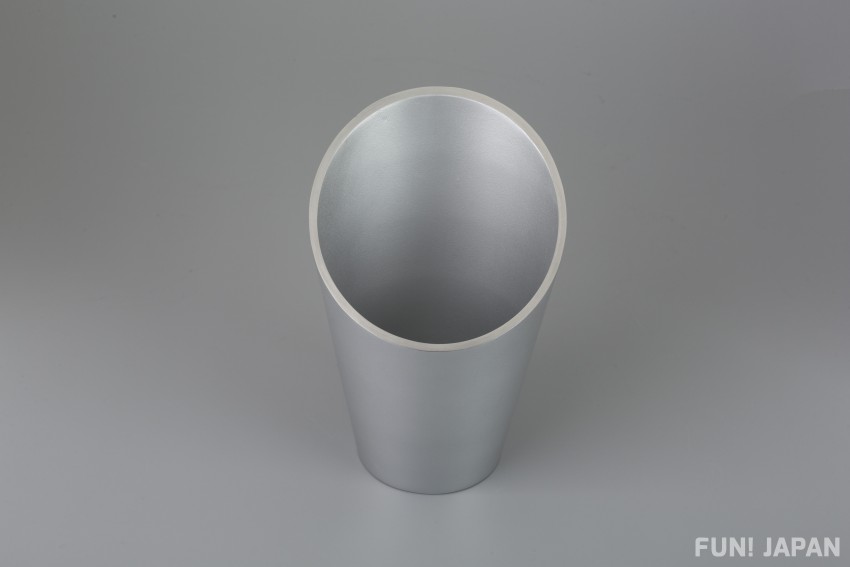 Preserving traditional metal processing methods from the long-standing brand in Takaoka City, Toyama Prefecture "KISEN". Takaoka City is the city of copperware. "KISEN" has been developing their metalworking skills and techniques for over 75 years, and have products that have modern yet traditional designs that fit in with current lifestyles. Taste the normal wine in better style with bottle cooler that corporates Made in Japan technique with modern design. Give this stylish design as a perfect gift for your loved one or try one for yourself.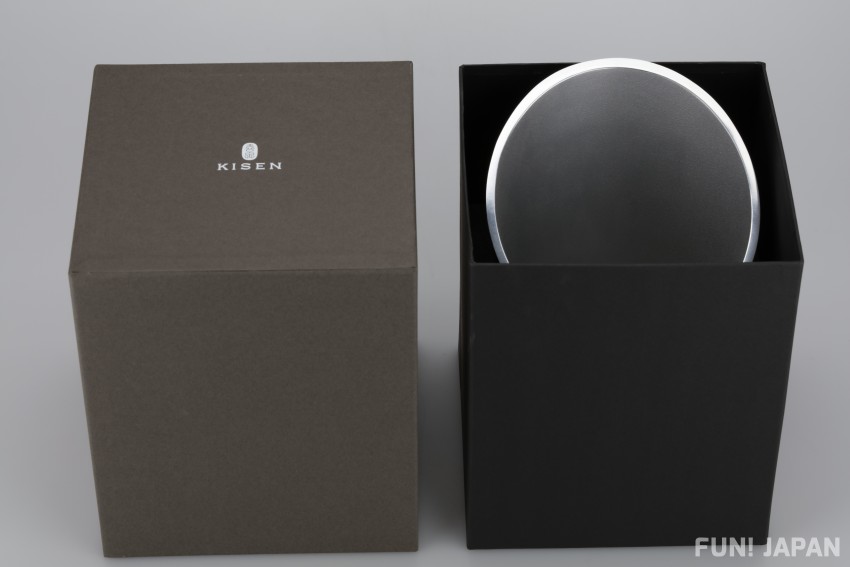 Product Information
Color: SILVER, BLACK
Size: Diameter approx. 18.5 cm x Height approx. 26 cm
Weight: 1750g
Material: Aluminum
Made in Japan
Made by KISEN
*This product is a on demand product. Regardless of whether the funding goal is reached, the product will be delivered. If the funding goal is reached, all those who have purchased the product will receive a 1000-yen coupon that can be used from their next purchase.
*Timing and amount of production lots may vary by product. Final product may differ partially in design from what is shown.
*Since all products are handmade, products may vary and have some differences from what is shown. All products are made new and are unused, but please understand before placing an order.
* Delays to shipping times may occur depending on the order status, the supply of materials, manufacturing process, etc.
* Depending on the monitor settings, the colors actual products may appear differently.
*After a product arrives, returns and refunds will only be accepted if the product is defective upon arrival.
*If the number of orders is much more than the prediction, delivery may be delayed, or the orders exceeded may be cancelled.
Estimated delivery date
We will ship items by the sequential order from the end of the month following the month of purchase.
However, if there are many orders, additional production will be required and shipping may be delayed.